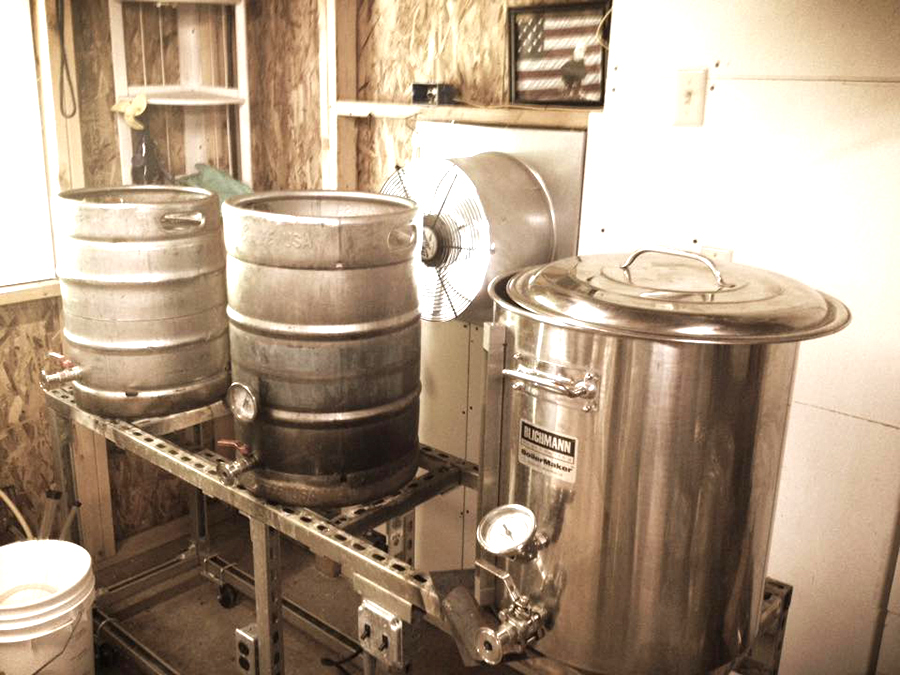 By Jennifer Farnsworth
North Country beer lovers can look forward to a new brewery opening by Christmas.
Downtown Greenwich will be home to Slate Town Brewing, previously owned by the Argyle Brewing Co. Owner Susan Knapp said they are excited to have the brewery at its central location at 31 Main St.
Knapp said the brew house is a four-barrel system and that will operate as a New York state "farm brewery," meaning they will be incrementally will be getting its hops and barley from grain farms in within the state. Knapp said working as a farm brewery and being in a community that supports small business is something that is important to her.
"We are very committed and invested in locating on Main Street as part of an effort to revitalize our small downtown commercial area. We hope the brewery will be an attraction and other business owners will see the potential of this historic town and fill up some of those empty storefronts," said Knapp.
Knapp's business partner, Glenn Wetherell, worked together previously at Hicks Orchard and Slyboro Ciderhouse in Granville.
Knapp was co-owner of Slyboro Ciderhouse  for over 20 years. Wetherell is still the chief fermenter of hard ciders at Slyboro Ciderhouse and will be transitioning to Slate Town Brewing Co.
"Glenn has been a passionate homebrewer for over 13 years and has completed a commercial beer making course at Sterling College in Vermont to gear up to brewing on a bigger system," said Knapp.
Wetherell said the beers will be mostly American style ales and hoppy beers. They also plan to have some coffee porters and chocolate stouts, as well as seasonal wheat beers brewed with local fruits.
"Personally, I would like to see several sizes served," said Wetherell. "Anything 8 percent or higher should be served in a 10-ounce snifter. Besides flights, it would also be nice to have single 4-to-5-ounce servings."
Slate Town Brewing Co. will offer "inspired locally sourced pub grub," beer-making workshops and farm-to-table to events, Knapp said. The owners want the brewery to be a fun spot.
"We are slated to open by Christmas," said Knapp.
They plan a small kitchen that will serve pub fare and hope to have as many as 60 seats inside, with another 60 outside.