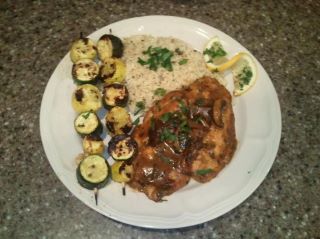 This is a light and flavorful meal that is quite easy to make. I used tilapia because the price was right this week. Any similar filet will do just as well.
When I first started cooking, I had a terrible time making rice. I'm not sure why that was, but it just never came out right. I finally have a technique down that works great! I can't remember the last time I messed up the rice. Let me know if it works for you!
Ingredients: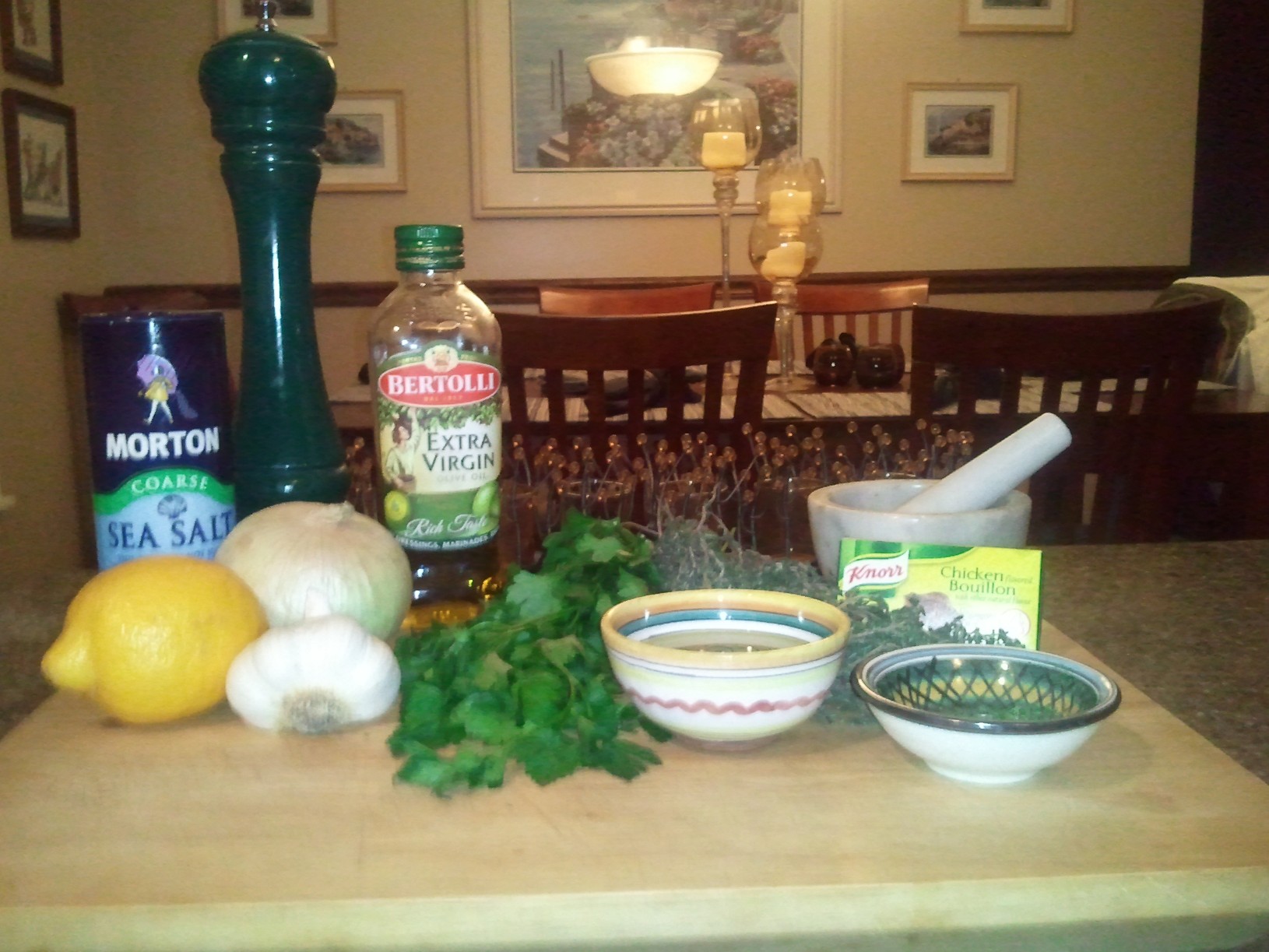 1 lb tilapia
1 cup or so of flour
2 small zucchini
2 small summer squash
4 skewers
1 cup of white rice
4 cups of stock (I use chicken or seafood)
1 splash of white wine
* All the usual suspects: Onion, garlic, olive oil, butter, lemon, fresh parsley & thyme, salt and pepper.
Rice: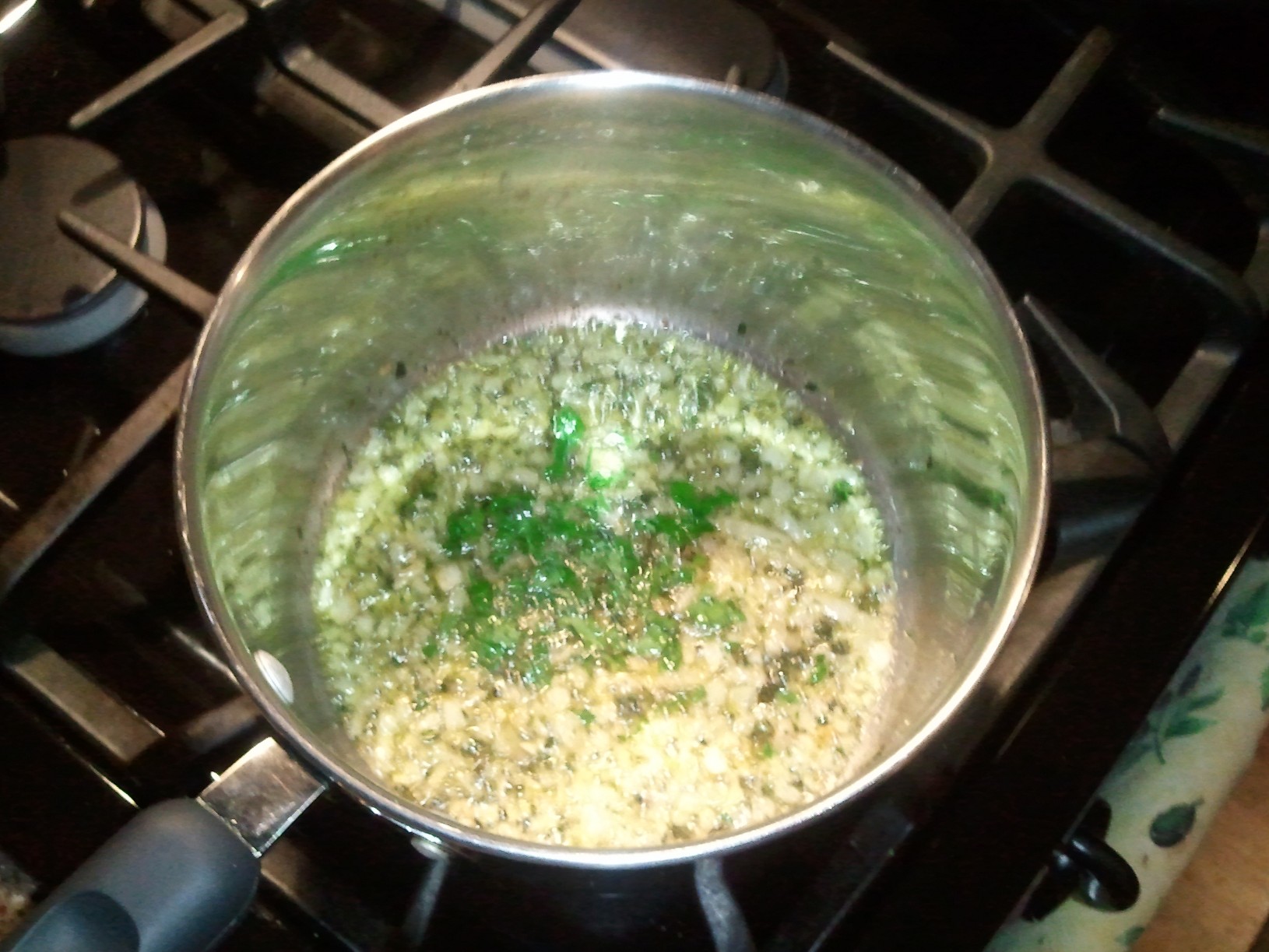 Add 1 tbsp. of butter & 1 tbsp. of olive oil to a sauce pot and turn heat to medium/low add
a couple of cloves of minced garlic and about 1/2 cup of minced onion. You just want them to soften. Add a handful of fresh chopped herbs, salt & pepper. Turn up the heat and toss in the rice. Stir constantly for a few minutes. The rice will appear to turn a little whiter. Add 2 cups of the stock. Bring to a boil, stir, turn the heat to low and cover. Set the timer for 20 minutes. Give it a stir after the first 10 and re-cover. Once the rice is cooked, place the pot the oven on warm for about 5 or 10 minutes.
Zucchini: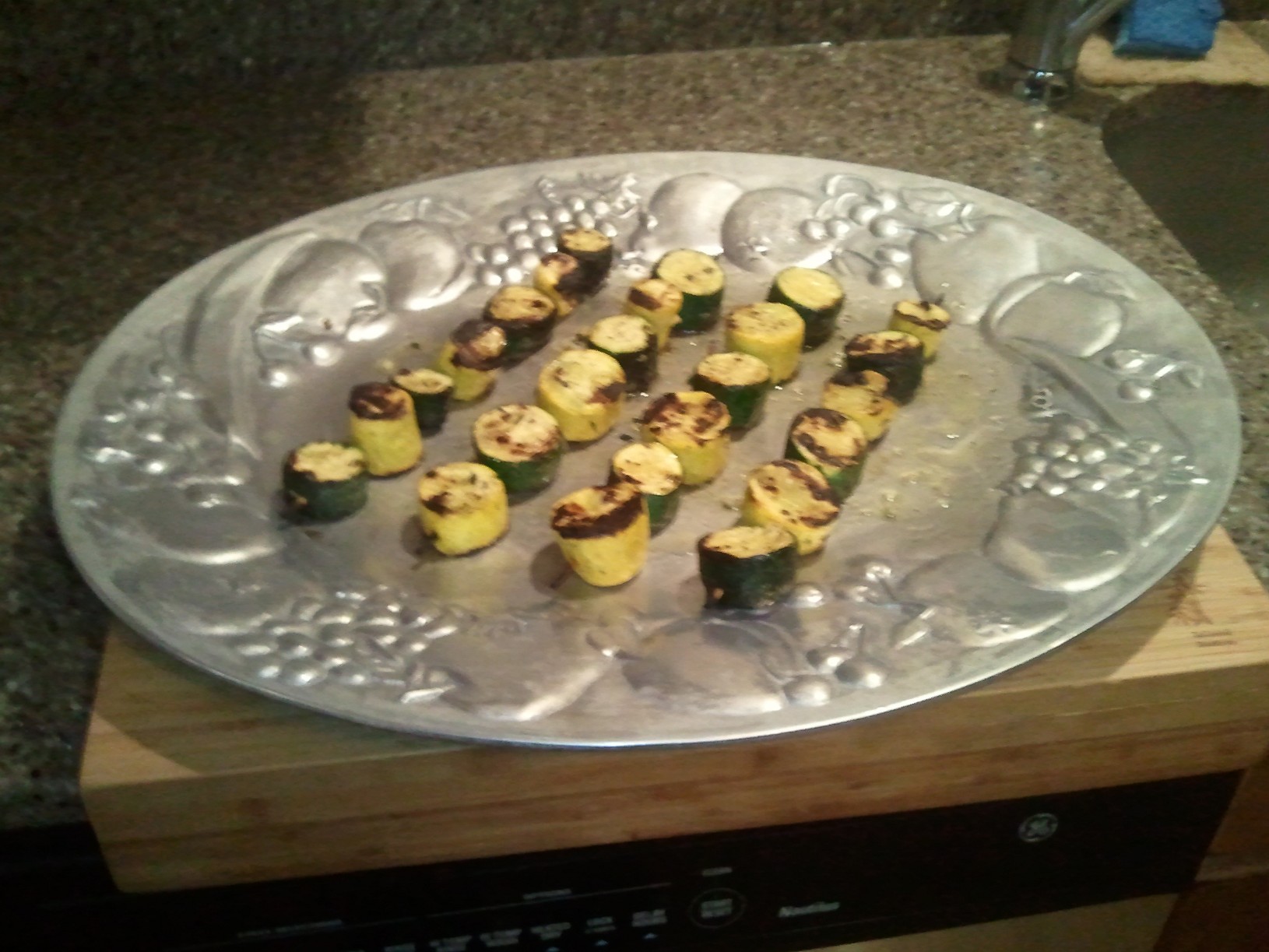 Soak skewers in water
Slice zucchini & squash into thick pieces
Toss in a bowl w/ salt, pepper, garlic & herbs.
Load up the skewers
Grill for a few minutes on each side.
Fish:
Add about a half a stick of butter to your pan and turn on medium/high heat. In a bowl, add salt, pepper and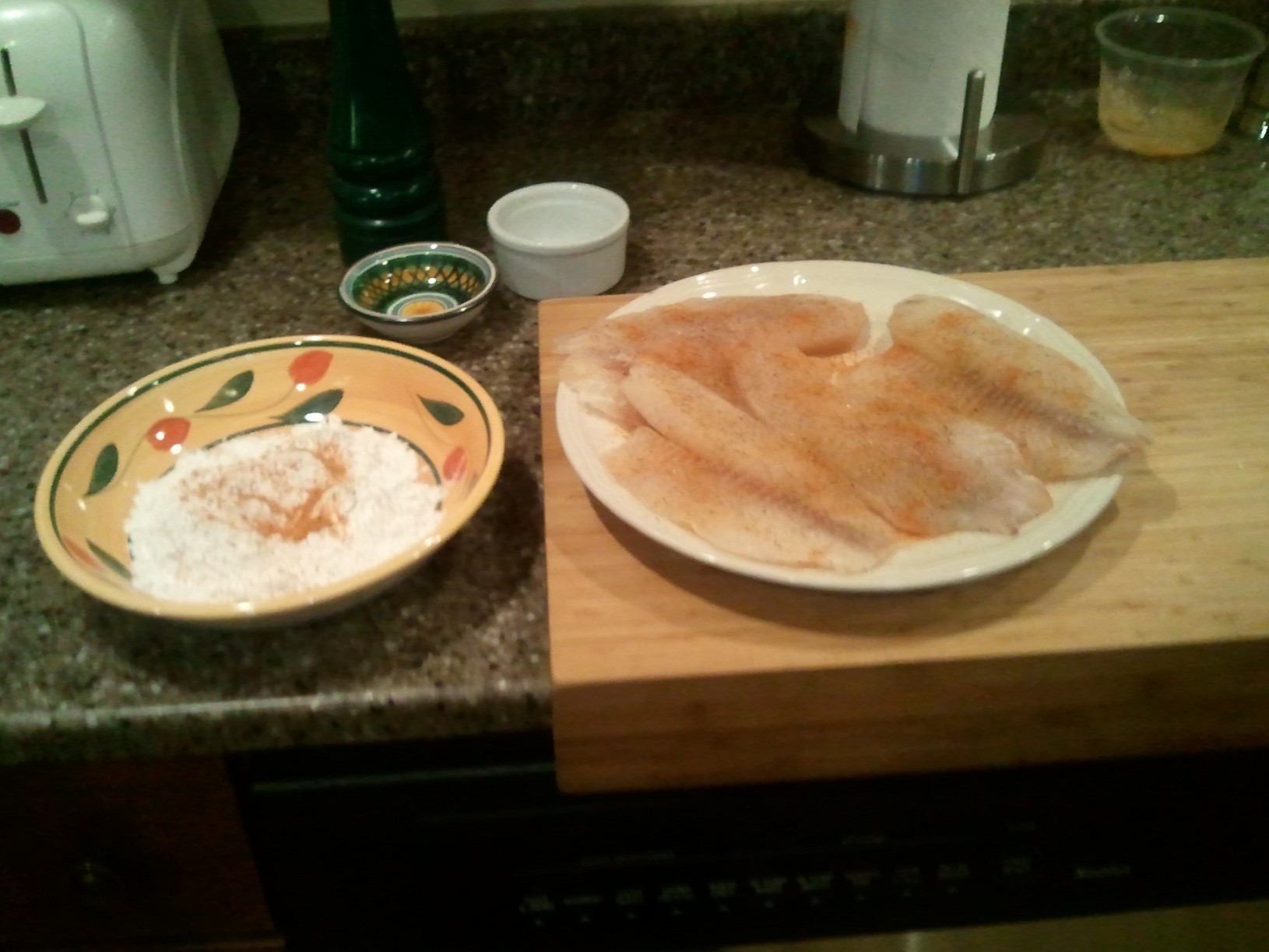 some fresh herbs to the flour. Season the fish as well.
Dredge the fish in the flour and place in the pan
Saute just long enough to brown each side
Remove seafood and set aside
Deglaze the pan with a splash of white wine
Toss in a handful of herbs, couple of cloves of minced garlic and slowly begin adding in the 2 cups of stock. Cook down until the sauce has thickened.

Add the fish back in, turn down to low and cover.