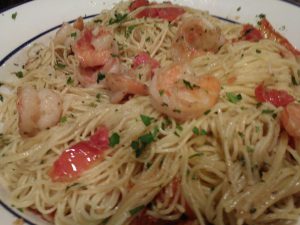 Thanks again for the inspiration Cris! I did mine with oven roasted tomatoes, rather than roasted peppers and was pretty happy with the result.
This is such a quick meal to make and it is just so good!
I like this best with extra large shrimp. I get the ones that are already deveined, but with the shells still on.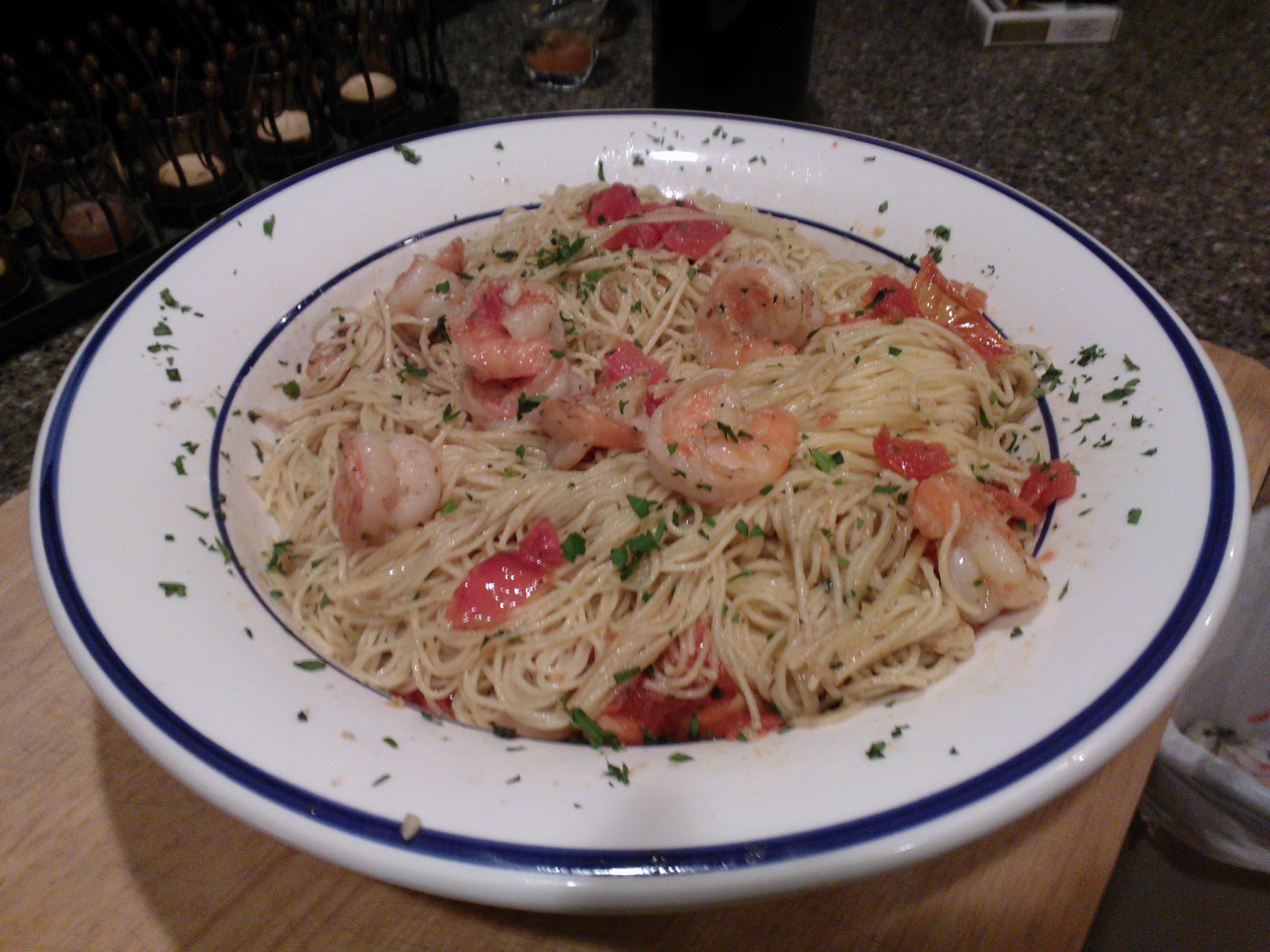 Get cooking:
Peel the shrimp & put the shells in a small sauce pot with water and simmer on the back burner to make stock. I toss in the stems from the parsley for flavor.
Use about 3 tablespoons of flour seasoned with dried herbs, salt & pepper.
Dredge the shrimp in the seasoned four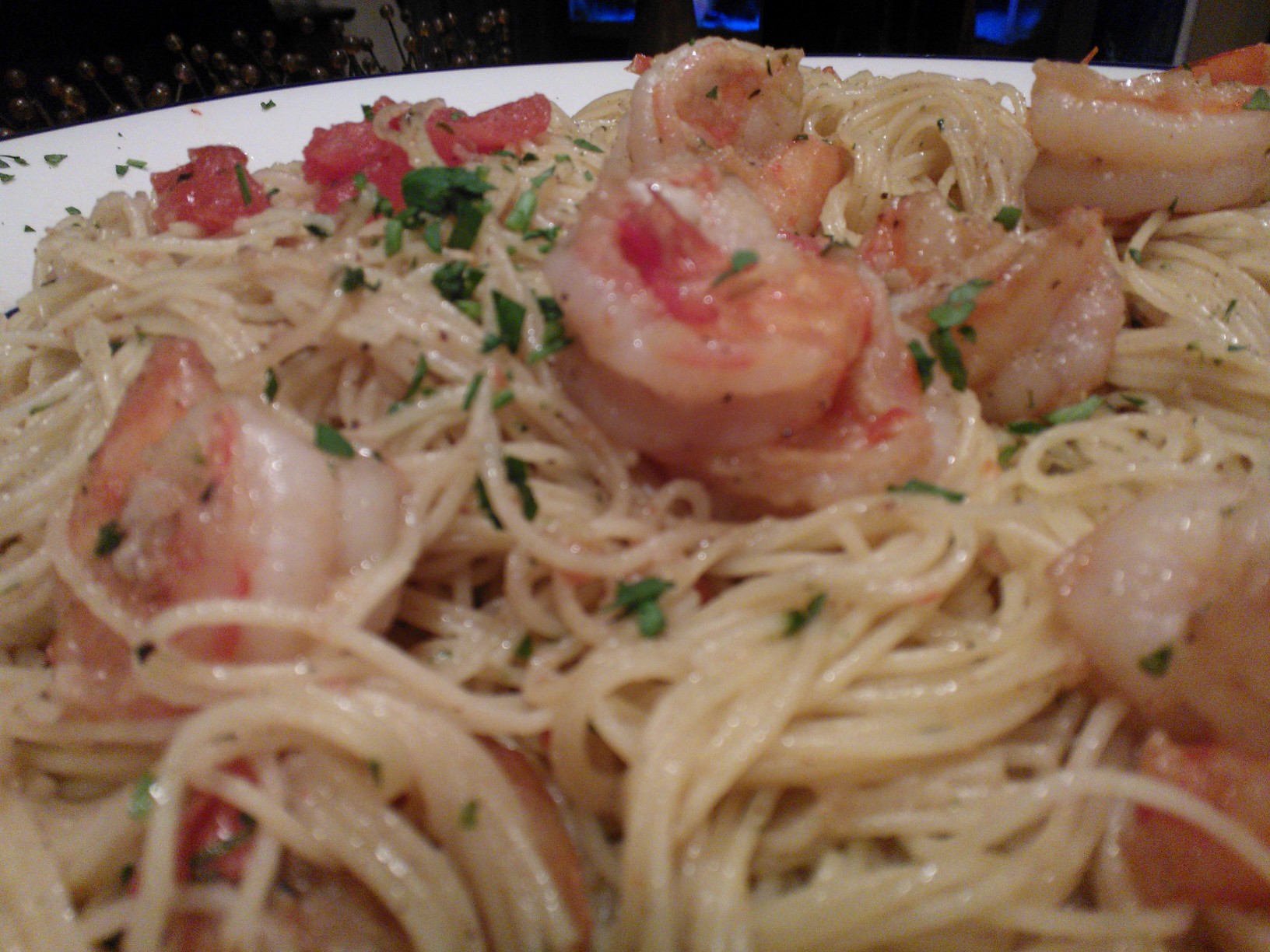 and saute about a minute on each side on high heat in clarified butter. Remove shrimp, deglaze the pan w/ white wine. Add a palm full of minced garlic & fresh chopped parsley. Once cooked down, add some of the shrimp stock. Salt & pepper to taste. Toss with angel hair pasta, olive oil, roasted tomatoes & Romano cheese. Pile into a large pasta bowl. Sprinkle on some cracked black pepper, Romano & chopped parsley.
Tip: Angel hair pasta can easily become a mess. Cook for about 4 minutes, don't rinse it. Toss with a drizzle of olive oil, salt & pepper to keep it nice until you're ready to toss it with the sauce & shrimp.
Roasted Tomatoes:
Cut 3 large plumb tomatoes lengthwise. Lay cut side up in a baking dish. Drizzle with olive oil, herbs, salt & pepper. Bake at 350 for half an hour. Turn tomatoes and bake for another 10 minutes. The seeds will lift right out when they ar done. Slice & dice them and toss with the pasta.