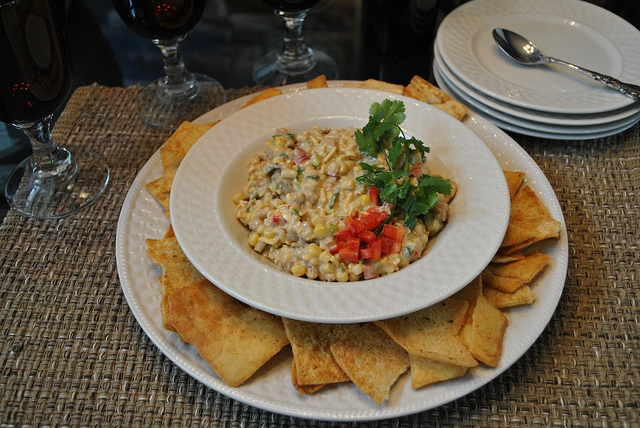 The big day is almost here and your list of indulgent Super Bowl Sunday recipes is growing. How about this one from Valleri James? It's healthy, gluten free and flavorful!
It will be nice to offer a few healthy choices on Super Bowl Sunday! I love that the beans and avocado make it a real stick to your ribs snack! Try this one and let us know what you think.
Thanks for sharing Valleri! Enjoy your Super Sunday party!
Ingredients:

6
ounces of sweet corn (frozen or fresh)
15
ounce can black beans
5
ounce can black eyed peas
1 bunch green onions, chopped
1 bunch cilantro, chopped
2 avocado, chopped
2 tomato, chopped
2 TBS. Rice Wine Vinegar
1 clove minced garlic
1 tablespoon cumin
1 lime, juiced
(if
you want it spicy, add 1 tsp. cayenne pepper)
NOTE If gluten free is a requirement in your diet, always read the labels on any of the canned/bottled ingredients you are using!
Directions:

Combine
the last 4 ingredients to create the dressing
Mix
all the other ingredients in a large bowl.
Pour
the dressing over the ingredients and lightly toss
Refrigerate
for at least 2 hours to allow flavors to mix
Serve
with tortilla or pita chips