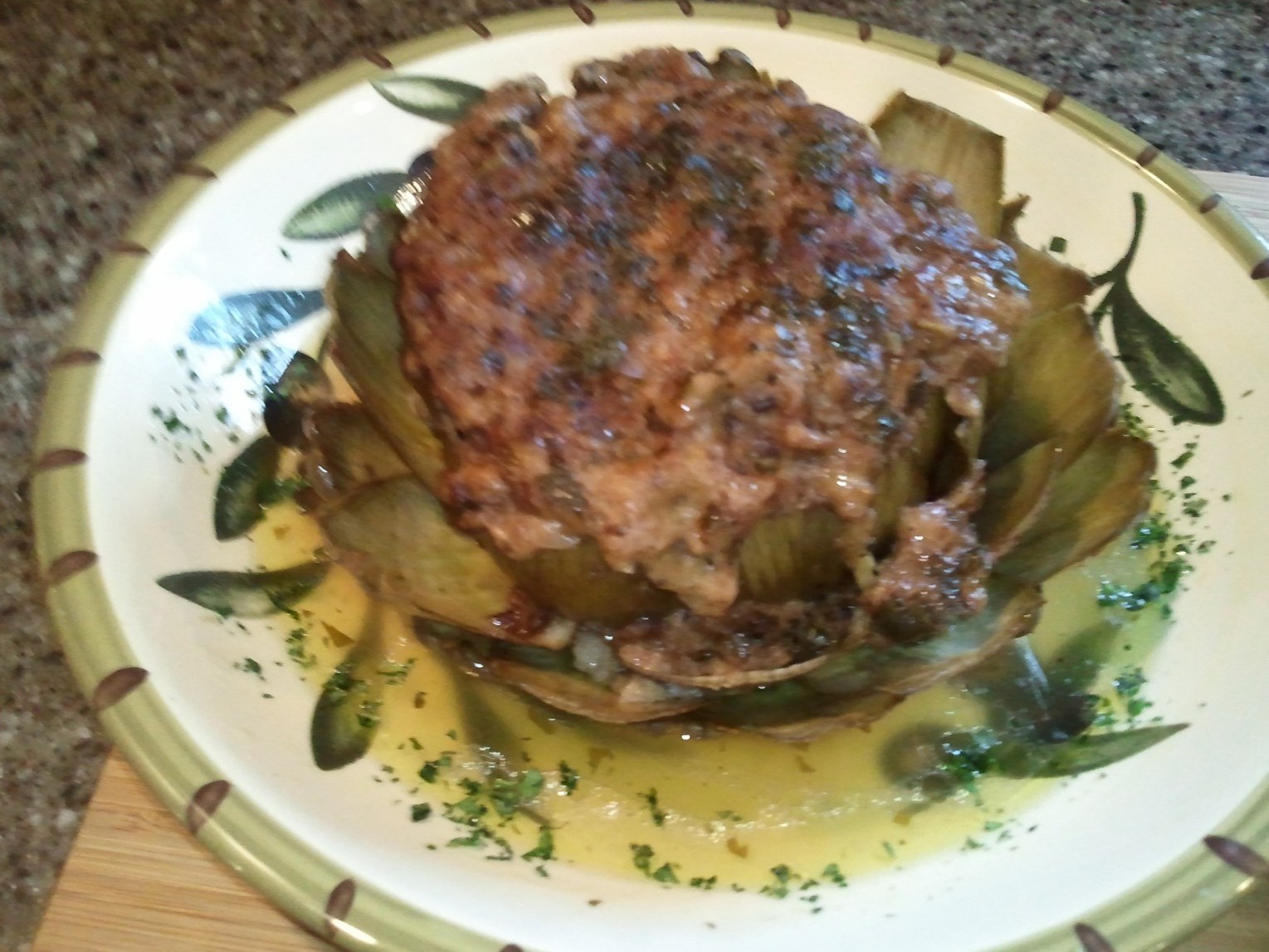 Hey foodie friends! Today's recipe is one of my favorites. Stuffed artichokes Italian style.
The stuffing recipe for the artichokes is to die for! It would be great in any number of other dishes. It would be a great one to add your collection of recipes for chicken. I'm planning to use it again for my stuffed chicken breast recipe. Actually, I think it would be great in stuffed mushrooms too.
For now let me focus on this recipe. I'm excited to share it and I hope you try it and send me your thoughts.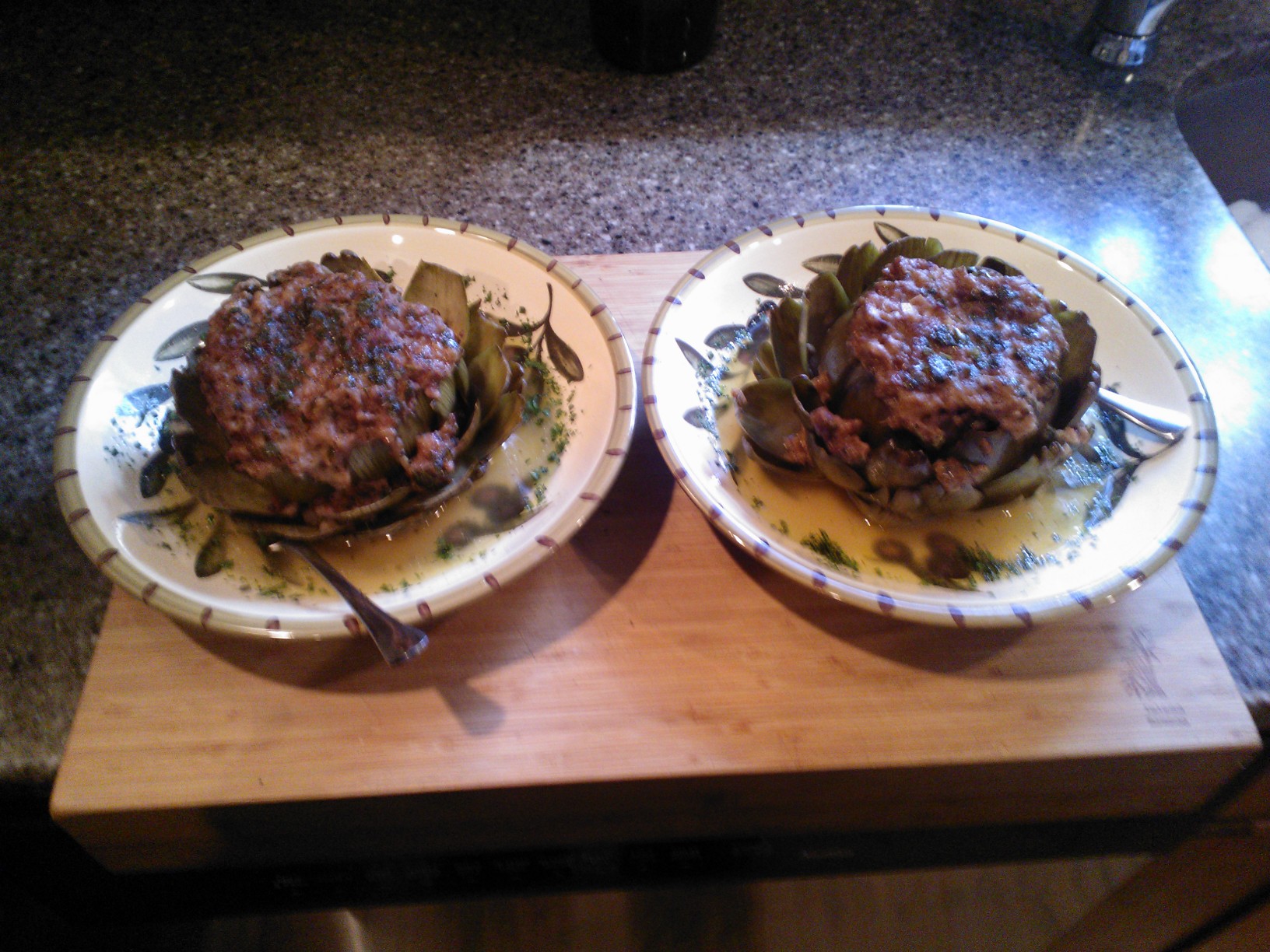 Let's Get Cooking:
In a large pot coated with olive oil, saute
Finely diced onion
3 cloves minced garlic
Dried oregano
Fresh parsley
1 small tin of quality anchovies (don't be afraid. They will dissolve and they add great flavor!)
Salt & pepper to taste (easy on the salt. It's easier to add at the end than take away)
Once the anchovies dissolve, add some chicken stock. Start with about a cup and reserve the rest. Add in bread stuffing mix (I like a seasoned stuffing blend). Grate in about 1/4 cup of Romano cheese and a little more fresh parsley. If stuffing seems too dry, add a little more stock.
Tip: Take a little of the stuffing mixture and saute it in a small pan so you can taste it before stuffing the artichokes. It's a great way to see if you need to adjust your seasonings. This is a great tip for making meatballs or meatloaf too.
Prepare your artichokes while your stuffing is cooling down and absorbing all the flavors.
Cut the stems off the artichokes. With kitchen shears or scissors, snip the pointy ends off the leaves. Open up the middle to make room for the stuffing.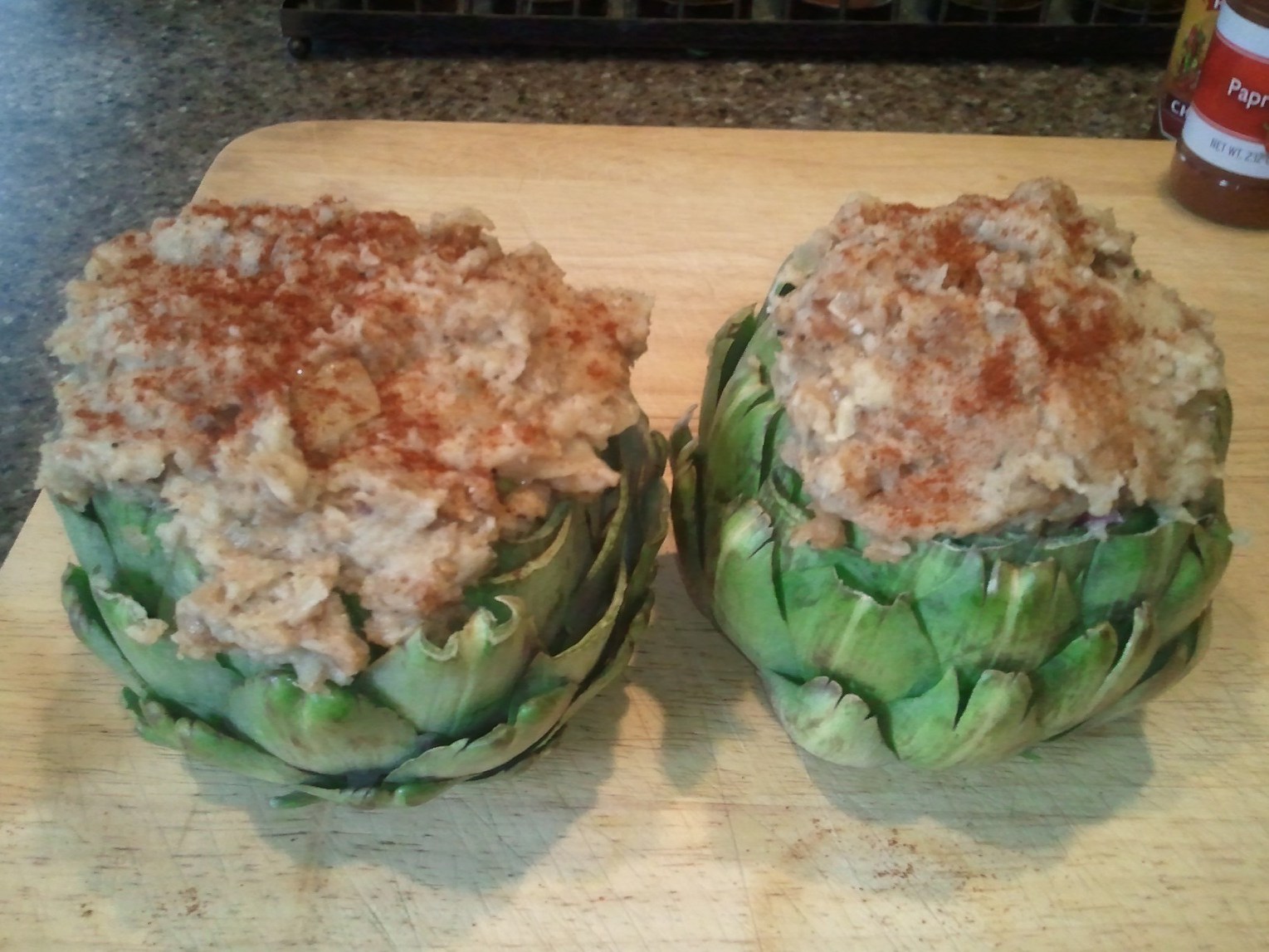 Cook:
Generously stuff the artichokes. Add a good quality olive oil to the pot with the rest of your chicken stock, fresh parsley, garlic clove and a little salt & pepper.
Place the stuffed artichokes in the pot, cover and simmer on low for about 5 hours or until you can easily pluck off one of the leaves.
Serve in a pasta bowl with some of the broth in the bottom for dipping the artichoke leaves.
This is a fun dish to eat! It's like a yummy treasure hunt to get to the artichoke heart!
Try it, enjoy it and send me your feedback! Any questions, please feel free to leave a comment here, shoot me an email or comment on our Facebook page!