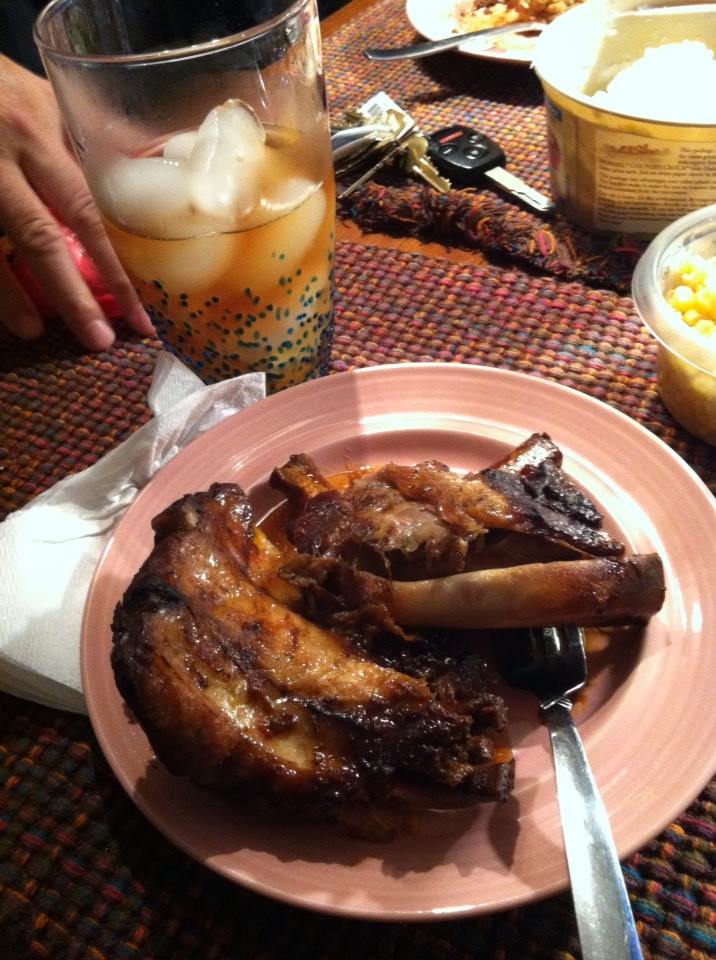 Hey foodie friends! This week I wanted to share a quick and easy recipe for spare ribs that I got from a friend.
Football season is here and comfort food season is approaching.
Spare ribs are great to make for a football party or a family dinner! I'm definitely adding this recipe to our list of Touchdown Worthy Bites!
Put the ingredients together in your crock pot the night before. Pop it in in the fridge, so all you have to do in the morning is take it out and turn it on low for the day.
Ellen cooked these for 8 hours on low.
Ingredients:

3 lbs Pork Spare Ribs
Old Bay Seasoning
Seasoned Salt
Salt & Pepper
One Large Onion
1 1/2 Cups BBQ Sauce
1/2 cup Raw Honey
Place 3 lbs pork spare ribs, rubbed with salt, pepper, Old Bay seasoning and seasoned salt in the crock pot. Cover with sliced onion, mix 1 1/2 cups BBQ sauce with 1/2 cup raw honey and pour over all of it, and cook in the crock pot on Low for 8 hours.
Thanks Ellen!