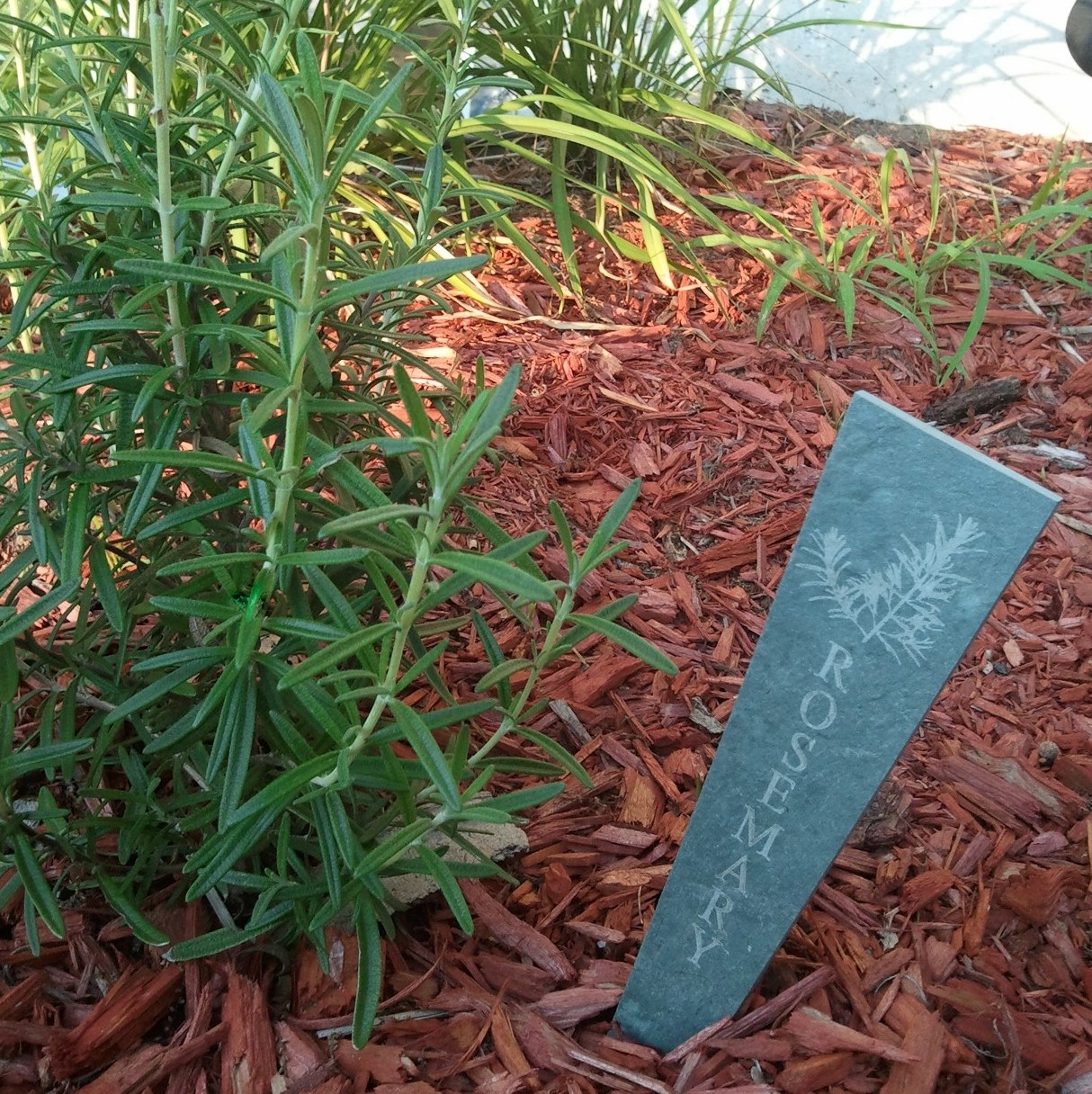 Happy Sunday foodie friends! With the fall herb harvest in full swing, I've heard a lot of people say that they don't like rosemary.
What? Is my typical response. I usually then continue on and say, rosemary is great in so many things! You're missing out.
After listening to many friends tell me why they don't really like it, I have learned that most people don't like it because they feel it is like eating pine needles.
Here is a very simple way to solve that problem and begin to enjoy this delicious herb!
We love cooking with fresh herbs from our garden, and rosemary is one of them.
Many fresh herbs are easy to dry and great when used that way. Rosemary is a little tougher to use successfully. Here are a couple of ways to successfully cook with rosemary.
Simple Tips:
Dried Rosemary – Have a designated coffee grinder for herbs. Grind dried rosemary into a powder to use for sauces, soups, stews, dry rub for roasts and more!
Fresh Rosemary – Heat some oil/butter on low (I use a little of each to control the temperature). Drop a couple of sprigs of rosemary into the pan and simmer to extract the flavor. Remove the sprigs and continue cooking your dish. I use this method for making many saute dishes.
That's about it! 2 great ways to infuse the beautiful, fresh flavor of rosemary into your next dish.
Tip: Rosemary has a delicious, but strong flavor. Don't overpower your dish. Just add a bit to enhance the flavor.
Do you have a tip to share? Leave a comment here or join Glens Falls Gourmet on Facebook and share your recipes, photos and tips!
Check out a few pictures of dishes we've made using our fresh rosemary!
Have a great day and eat something delicious!