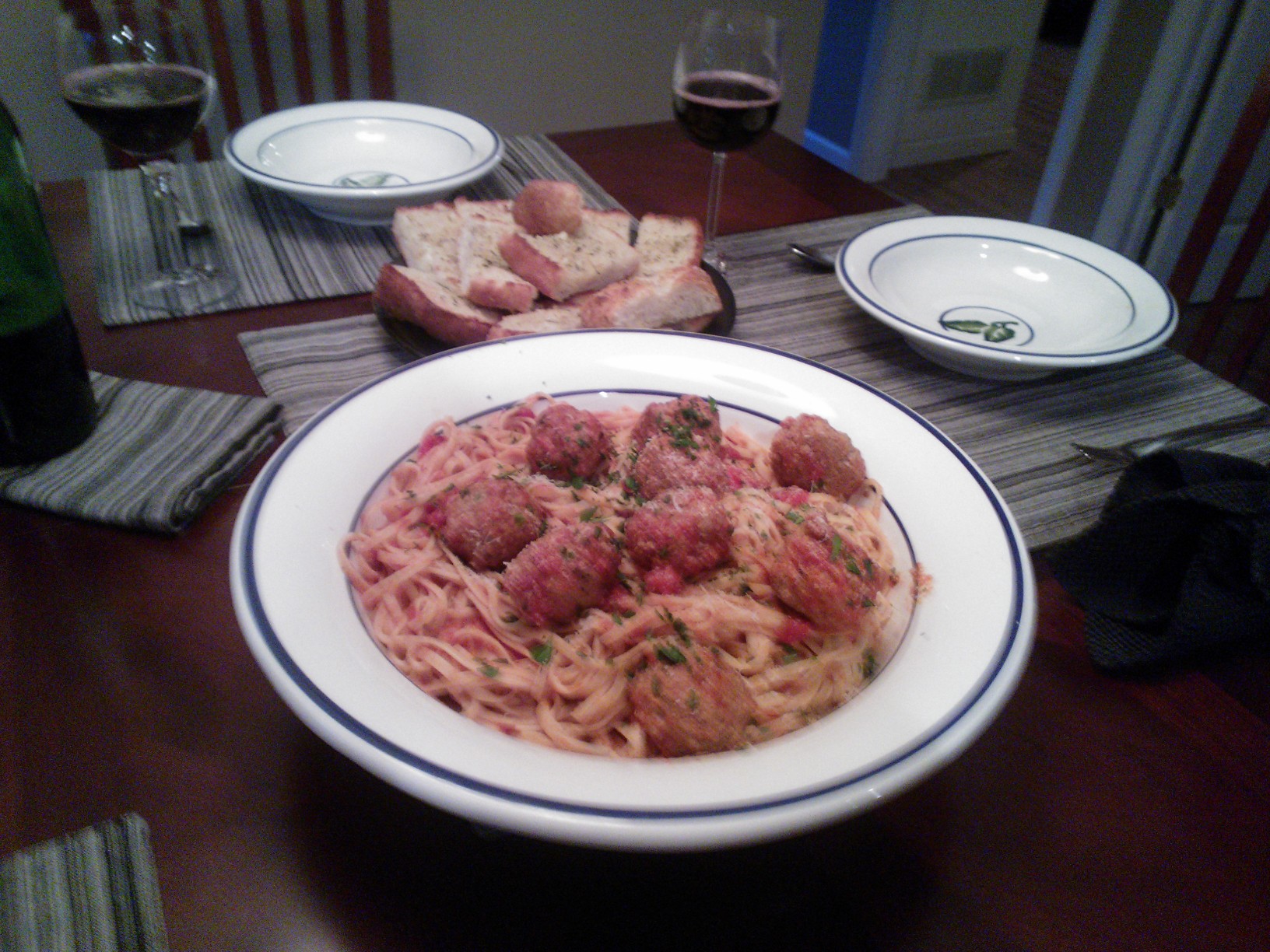 Phew! This was a labor of love. We honestly plan a day around chillin' and cooking spaghetti & meatballs.
Some things are just better when you take the time and enjoy the process (and a glass or two of wine).
This really is an easy meal, but it's just better when it has a chance to cook slow to let the flavors develop.
Light a fire, open a bottle of wine and enjoy. It's SO worth it!