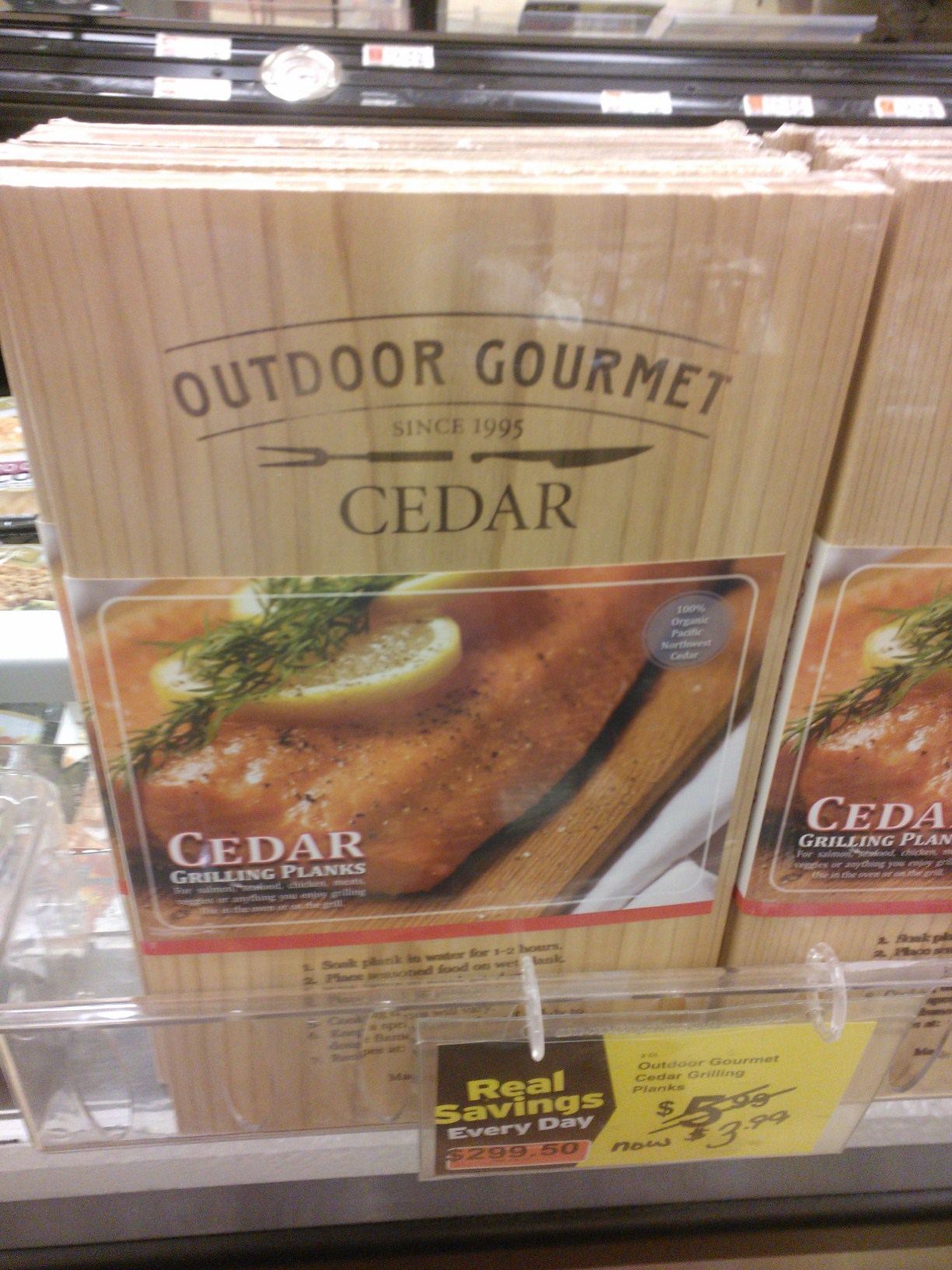 I found these on sale at the market and wanted to share with you.
Soak in water for 2 hours, put on your preheated grill and make some salmon for dinner!
Place butter, fresh herbs, lemon and crushed garlic on top of the salmon. Place on the plank and close the cover. This only takes a few minutes to cook, so keep an eye on the grill.
Keep a squirt bottle near, just in case the flames kick up.
Super easy and a great way to smoke salmon.