Youtheatre in Queensbury, NY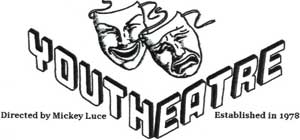 If you drive by Queensbury High School this summer, and suddenly hear a burst of music and voices from somewhere within, don't be alarmed - it's Lake George Youtheatre.
This year, Youtheatre's performances have temporarily moved from their customary home at the Lake George High School auditorium and will take place instead at Queensbury High. The season includes:
Les Miserables: July 14 - July 16, 2010
Bye Bye Birdie: July 21 - July 23, 2010
The Music Man: July 28 - July 30, 2010
The program, nearing its 35th year, includes around 55 kids between the ages of 11 and 18 and, in the course of four weeks, directs the group into three full-scale musical productions.
Sound daunting? It is - but somehow each year these young people manage to perform some incredible musicals.
Youth in the group learn about the many dimensions of theatre. Members are cast in leading roles, chorus parts, stage management, set construction, and more.
On the day of the show, the production is run nearly in entirety by the 55 members. Everyone has to learn to trust and respect their peers to run the show smoothly.
Want to catch a Youtheatre performance? Wednesday performances are at 1:00pm; Thurs-Fri performances are at 9:30am. Tickets are $10 and are available through the Aviation Mall Office, the Queensbury High School Theatre, from any of the 55 members, or at the door on the day of the performance. Call 518-793-3521 for more information.