Crandall Public Library
251 Glen Street, Glens Falls, NY
The original Crandall Public Library building was completed in 1931. It was designed by Charles Platt of New York City, who is well known for his work on the Library of Congress's Coolidge Auditorium.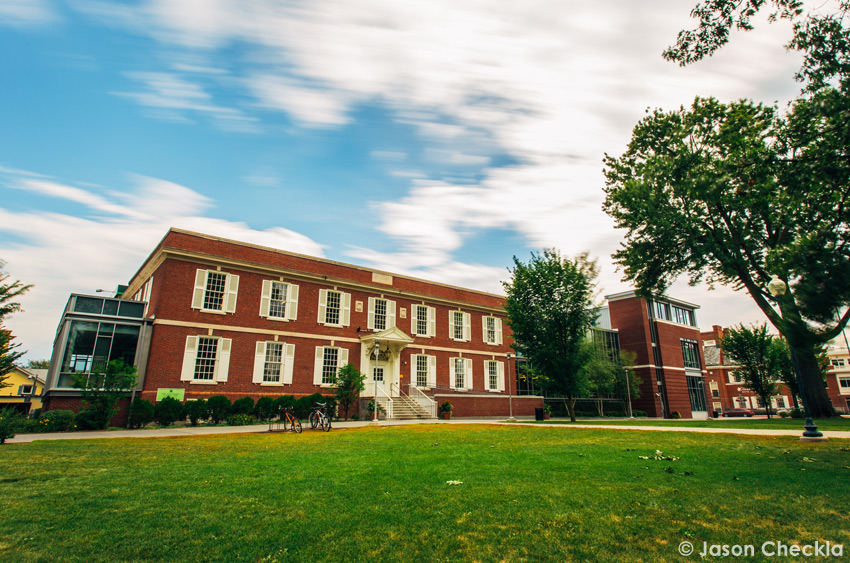 The library has undergone multiple renovations and expansions since its initial opening. In 1969, the original architect's sons designed an addition which added more shelves and floor space, enabling the library to hold approximately 180,000 volumes.
In the early 2000s, an $18.8 million project added 14,028 square feet to the library, and completely updated the existing structure. The addition was designed by Ann Beha Architects of Boston with support from Glens Falls' JMZ Architects.
Although the building only dates back to 1931, the library itself has been in existence since 1892. It was then that philanthropist Henry Crandall, having earned a fortune in real estate and lumbering, proposed the idea of donating his money for a library. His only requirement was that the library provide free books and services to anyone who wished to use them.
The library was created according to Crandall's wishes, and was initially housed on the second floor of a building he owned downtown. It was temporarily relocated to the former Jerome Lapham residence on Ridge Street while the construction on the library building and City Park were completed.
Today, Crandall Public Library is a member of the Southern Adirondack Library System, and continues to offer free books and services, just as its founder requested.
Learn about other buildings in Glens Falls »
Sources:
http://www.crandalllibrary.org/about/about-history.php