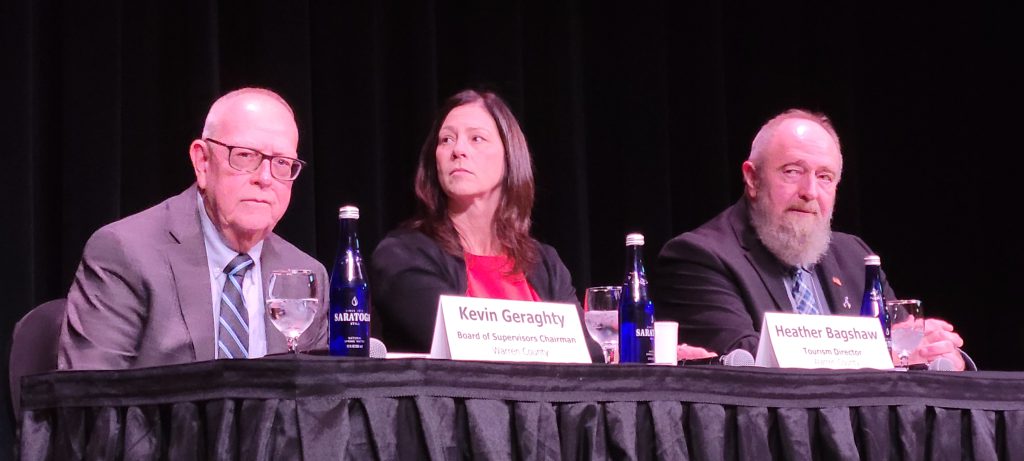 By Paul Post
 Warren County officials are counting heavily on Lake George winter attractions to boost declining sales tax revenue caused by ongoing national economic woes.
 Such income was running 10 percent ahead of last year's numbers, but declined to 2.9 percent by the end of the third quarter. At the same time, inflation has forced up spending across the board, from higher salaries and retirement costs to rising fuel and utility expense.
 "It's not sustainable," county Budget Officer and Stony Creek Supervisor Frank Thomas said. "I think the economy is slowing. Interest rates are way up. People don't have as much money as they would like."
 About $5 million in funding requests for things such as paving projects and new vehicles were denied in the tentative $192 million, 2024 budget unveiled on November 3.
 Thomas, board of Supervisors Chairman Kevin Geraghty of Warrenburgh and new county Tourism Director Heather Bagshaw discussed such issues during a "State of the County" event held at the Park Theater in downtown Glens Falls with several dozen business and local government officials on hand.