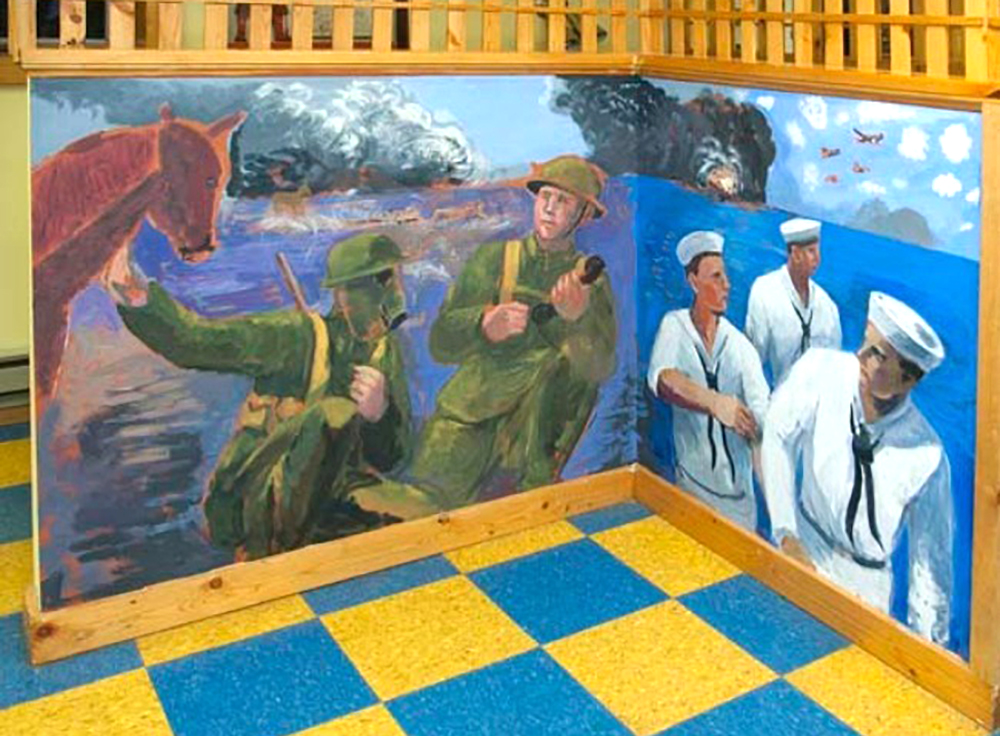 By Lisa Balschunat
This year, when many nonprofit organizations had to close due to the COVID-19 pandemic, Amorak Youth found a way to carry on to serve middle and high school students in Hudson Falls and Fort Edward in safe and fun ways.
Amorak offered Circus Smirkus magic classes via Zoom in late spring, Paintbrush Expedition painting classes at home in August, online music lessons throughout the summer and early fall, and the first Apples to Zucchini 1K Relay in October to encourage outdoor family activities and help stock local food pantries.
For 12 years, the small nonprofit has offered Hudson Falls and Fort Edward teens and younger children creative classes and programs that fosters self-awareness, self-confidence and a sense of community. Grants, corporate and individual contributions have supported its programs and classes so Amorak can offer its programs free of charge.
Run by a nine-person board and a part-time administrator, Amorak provides youths an alternative to the phrase "there isn't anything to do."
With a mission of "helping youths achieve positive life changes through recognizing their unique needs and capabilities while providing a sense of connection with the larger community," Amorak designs programs or works with existing programs that draw upon the strengths of each person, fostering a sense of pride, loyalty and strength.