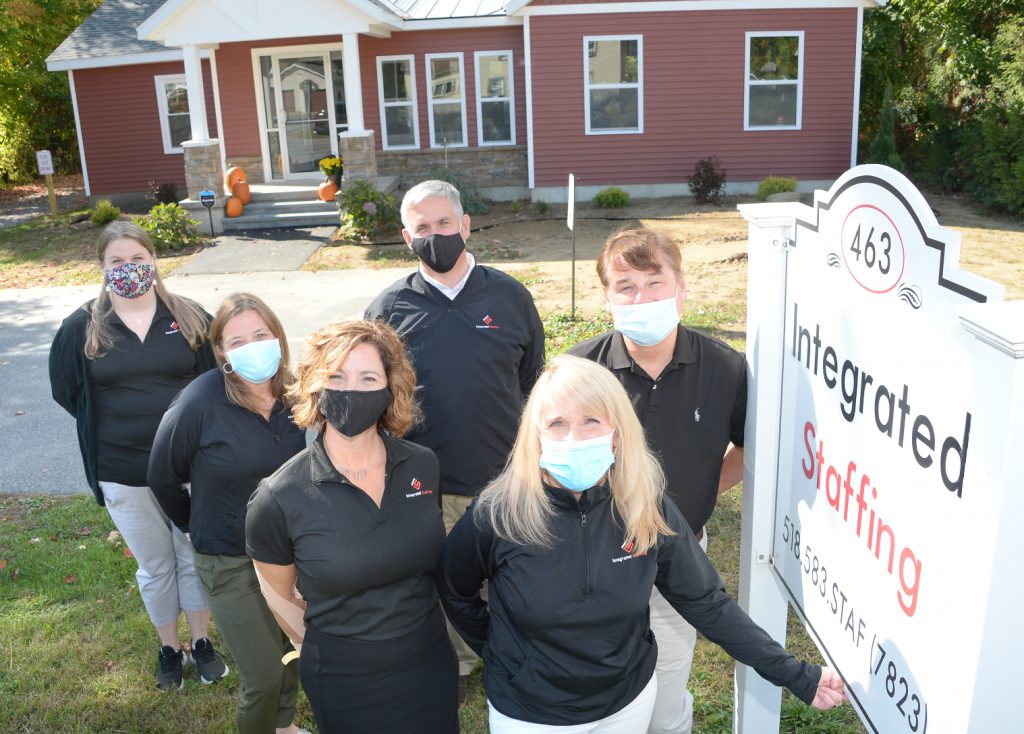 By Jill Nagy
Like many businesses during the corona virus pandemic, Integrated Staffing is having "a weird year," according to co-owner Dhianna Yezzi. In the midst of it, the company moved from Glens Falls into new, larger space at 463 Maple Ave. in Saratoga Springs.
Integrated Staffing is a locally owned and operated temporary, temporary-to-permanent, and permanent staffing agency.
The new headquarters was once a house. An addition to the front of the building provides office space for five people in an open space off the former front foyer. Construction began before the pandemic but was halted because of it.