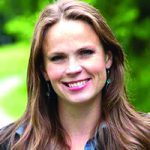 The Lake Champlain-Lake George Regional Planning Board announced that Andrea Harwood Palmer has joined the organization as the economic development coordinator for Warren, Washington, Essex, Clinton and Hamilton counties.
Palmer will oversee the Revolving Loan Fund program, working with business owners and partnering with commercial lenders in the region.
Palmer brings 12 years of experience in the finance sector. She is a former small business owner.