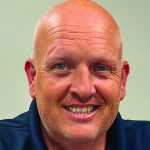 Brown Brothers Automotive, an automotive sales, and repair shop in Hudson Falls, has hired Scott Seeley as a sales associate. 
Seeley comes to Brown Brothers Automotive with 20-plus years of experience in the automotive industry.
He has held a variety of positions within the industry, including general sales manager and  director at Della, general sales manager at Evia, general sales manager at Nemer, and more. 
Since 2002, Seeley has specialized in credit acceptance and helping people get loans.
Seeley moved to Warrensburg from Maine and graduated from Warrensburg Central School District in 1990. He currently resides in Queensbury.
***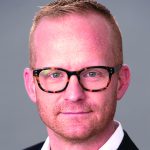 The Hyde Collection announced John Lefner as its new chief operations and development officer. He became the organization's Chief development officer in January 2021 and will retain that position in addition to the newly formed role of chief of operations. 
Lefner brings extensive experience in operations and leading mission-driven organizations, having previously served as district executive director at Capital District YMCA, director of operations at Saratoga Independent School, and assistant director of operations at Double H Ranch.
During his career, he facilitated association-wide strategic plan priority areas of mission awareness and advancement. He also served as an organizational values steward in identifying the values and competencies that represented the organization. Throughout his career, Lefner has shaped several nonprofit's strategic plans and policy initiatives and reorganized the operations and fundraising infrastructures for successful outcomes.
Lefner will work closely with staff and the  board of trustees, and staff to set strategic goals for longevity and growth. He will also support the long-term plans for expanding the impact of the museum's mission.
***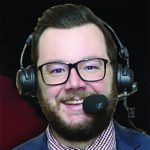 The Adirondack Thunder has hired Rob Lippolis as the team's broadcaster and director of communications.  
Lippolis joins the Thunder after spending last season with the Federal Prospects Hockey League's Binghamton Black Bears, where he was selected as Broadcaster of The Year. 
He also called games for the American Hockey League's Syracuse Crunch, Hershey Bears, and Wilkes-Barre Scranton Penguins during the 2021-22 season. Prior to that, Lippolis served as the play-by-play broadcaster for the AHL's Binghamton Devils from 2017 – 2021 and was part of the radio broadcast of the 2019 AHL All-Star Challenge. 
During the 2020-21 season, Lippolis was on the call for four National Hockey League games for the New Jersey Devils. Prior to joining the pro ranks, Lippolis was with the United States Hockey League's Omaha Lancers and North American Hockey League's Corpus Christi IceRays. He attended Oswego State University.
***