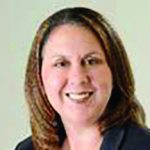 Glens Falls National Bank and Trust Co. announced the promotion of Kristi Manning to branch manager/officer of its Northway Exit 18 branch in Stewart's Plaza.
The bank also announced the appointment of John VanNatten as regional market leader for the Adirondack Region.
In her role as branch manager, Manning will oversee branch operations and develop banking relationships with business and personal customers.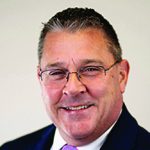 She started with the bank in June 2003 as a travelling teller, and was promoted in July 2019 to assistant branch manager of the Broad Street branch.
Manning currently serves as treasurer for the South Queensbury Volunteer Fire Co. and Auxiliary. Originally from the South Glens Falls area, she currently lives in Hudson Falls.
VanNatten will oversee the Essex and Clinton county market areas for the bank. The position interacts with all lines of business in the region including retail branches and the business development teams.