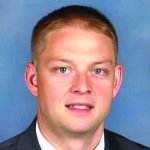 Glens Falls National Bank and Trust Co. announced the promotion of Marc Yrsha to senior vice president.
Yrsha, of Queensbury, will lead the bank's corporate development team as part of the retail banking group. In his new role, he will oversee marketing, business services and community engagement for the Arrow family of companies. He will continue to manage business development and small business lending.
Yrsha joined the bank in 2015 and was most recently vice president, director of business development and small business.
Yrsha is a graduate of Castleton University in Vermont and the Adirondack Regional Chamber of Commerce's Leadership Adirondack Class of 2013. He is on the board of the Adirondack Regional Chamber of Commerce and he is a member of the Council of Business Advisors for The FUND for Lake George. He is also an active member of the Adirondack Youth Hockey Association.
* * *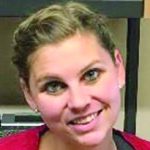 The Chazen Companies announced that Elizabeth Bartosik and Johnathan A. Gell have received their engineer in training (EIT) designation.
EIT is a professional designation from the National Council of Examiners for Engineering and Surveying (NCEES) to designate a person certified by the state as having completed a minimum of three years of post-secondary school with an accredited engineering program and has passed the NCEES six-hour Fundamentals of Engineering examination. Receiving an EIT designation is one step toward professional engineer licensure.
Bartosik works in Chazen's Land Development group and has a broad background and experience, and supports a wide range of projects. Recently, she has been able to successfully complete applications for renewal of the Part 360 solid waste management facility permits for two transfer stations.