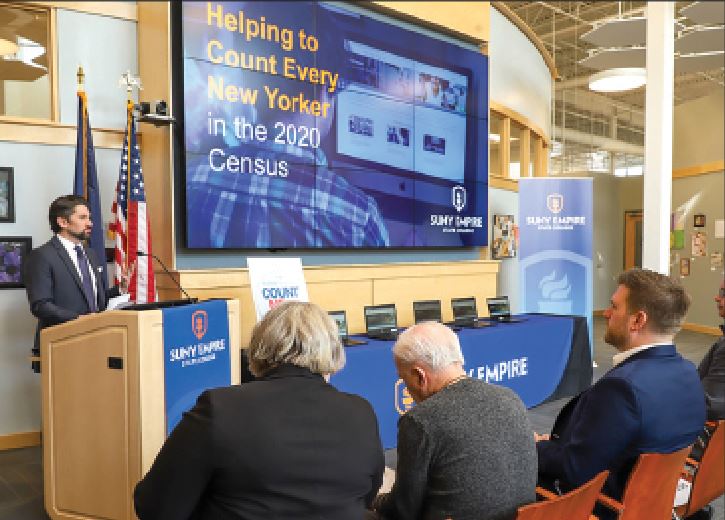 SUNY Empire State College will open computer labs at five of its campuses and learning hubs across New York state to the public to help ensure an accurate, complete count in the 2020 census—the first-ever census to be conducted primarily online.
One of the labs is in Saratoga Springs.
Residents will receive instructions from the Census Bureau in the mail that explain how to officially respond to the census online, by phone or by mail. Empire campuses in Albany, Saratoga Springs, Rochester, Manhattan, and Long Island will be open to the community to complete the online questionnaire.