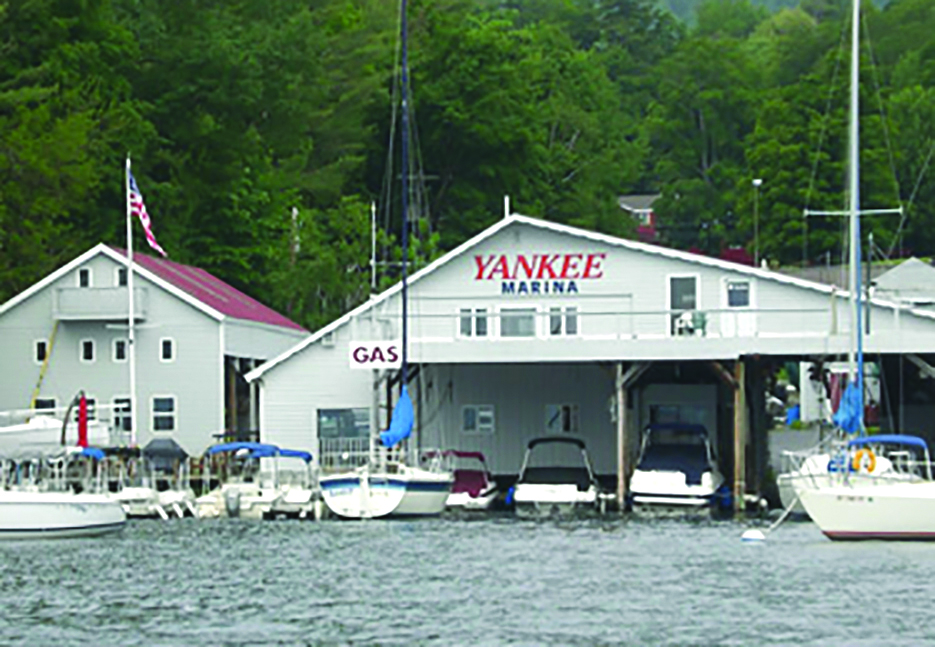 By Christine Graf
Yankee Marine Group was awarded a 10-year $250,000 tax incentive package for the company's plan to build a $3 million boat storage facility in Lake George. 
The Warren and Washington IDA approved the financial assistance package in May.
The storage facility will be built on a 9-acre parcel of land located at 2217 Route 9N. The property is south of his marina and retail center on Lake Shore Drive in Diamond Point. 
Yankee Marine Group has already received approval from the town of Lake George Planning Board and the Adirondack Park Agency to construct up to three 11,000-square-foot buildings on the property. Each building will have storage capacity for 80 boats.
A second generation family owned business, Yankee Marine Group is owned by Andrew Brodie and his wife, Christina. Brodie worked as an engineer at GE Global Research before purchasing the business from his parents. 
"My parents started the business in 1972 when they bought the marina on Lake George in Diamond Point," he said. "My brother and I bought them out and split the business up within the last two years."
His brother, Jon Brodie, owns and operates Brodie's Lakeside Marina as well as Little Harbor Boat Co. rentals on Lake George. Andrew Brodie and his wife operate Yankee