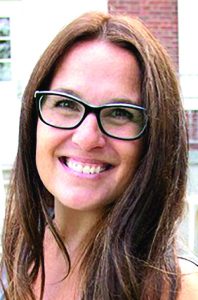 By Christine Graf
The residential real estate boom that is occurring throughout the country has Capital Region real estate agents scrambling to find homes for their clients. Much of the demand is being fueled by millennials who are in their prime home-buying years and make up the county's largest demographic.
The decline in interest rates that took place during the past year has made purchasing a home especially attractive. Mortgage rates dropped in 2020 and reached a record low of 2.65 percent in January. Those in the industry say demand far exceeded supply of homes, and low supply has been the primary driver for the rapid increase in home prices.
"It's nuts," said Howard Denison of DeMarsh Real Estate in Glens Falls. "People are offering up to 10 percent more than asking. There was a two-family ranch that sold within four hours. Potential buyers are getting upset and disgusted."
According to Susan Kassal of Hunt Real Estate, during her 19 years in real estate she has never witnessed such high demand for residential properties. Many of her customers make offers on three to four houses before securing a winning bid, and a surprising number are making all cash offers. Although the majority of the cash buyers are relocating from cities, she said some are local.
"I've never seen so many all cash offers. Cash is winning, and if you have cash and come in on the first day or two you can grab it. Even in the $400,000 or $500,000 range, you are seeing cash. We've seen people come for vacation homes and pay cash, and they are beating out local people. It's causing a lot of frustration, but in the last month or so I've seen the inventory picking up. And we are finding homes for all of our buyers. But you have to be the first one in."