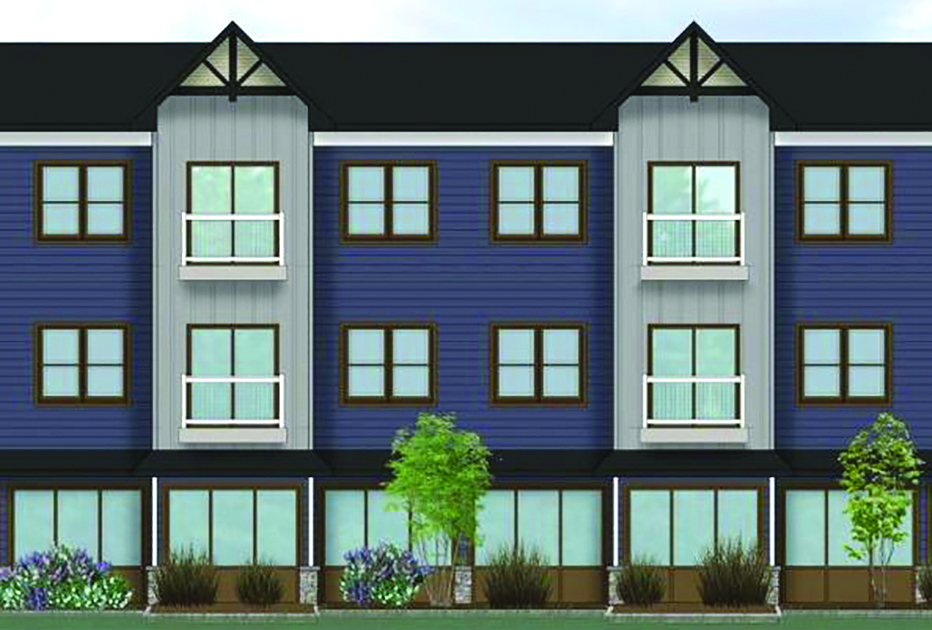 By Susan Elise Campbell
Foothills Builders will begin construction of a 24-unit apartment complex with retail space near Northway Exit 18 in Queensbury this fall .
"We are finishing up our construction drawings now and hope to frame up the building before winter," said Joe Leuci, who has operated the company with his father, Joe Leuci Sr., for the past 10 years. "This project at 80 Main St. is a new challenge for us."
The Leucis purchased the land in December 2021 with the intention of developing it for mixed use, he said. 
Foothills Builders is primarily a residential construction company and has built 100 homes in the area and has developed and managed some smaller commercial projects. 
"The corridor is being developed for that type of construction because it connects the highway with downtown Queensbury," said Leuci.
He said properties must be developed for mixed use if they are within a certain distance from Main Street.
"The commercial space follows Main Street zoning regulations," said Leuci. "We will be able to subdivide to do more local shops to suit the tenants. Based on preliminary discussions with potential businesses, the space will fill up quickly," he added.