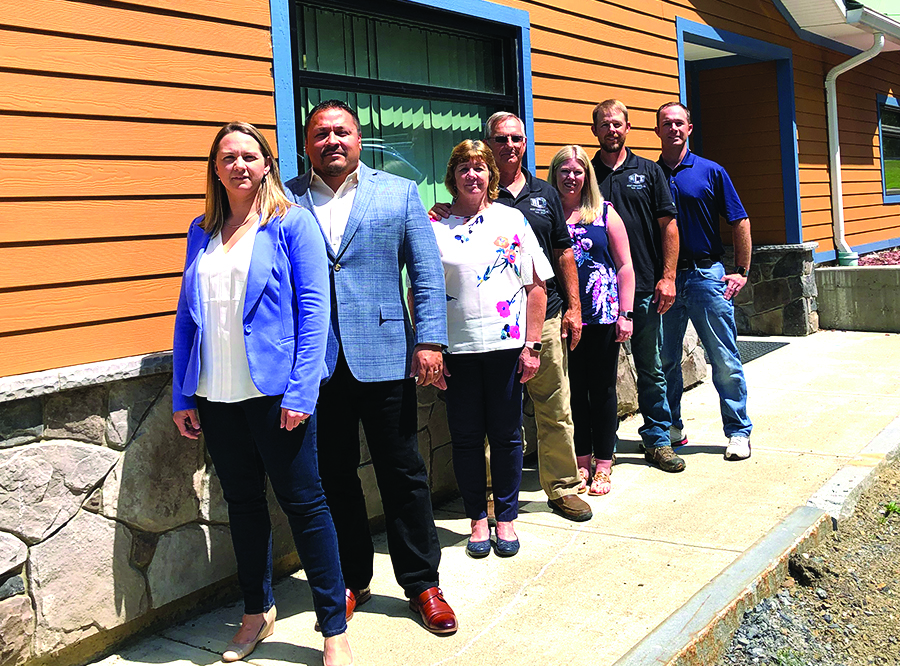 by Andrea Palmer
Hunt Companies Inc. (HCI) is a general contractor in Argyle that recently underwent Phase 1 of succession planning, as Amie Gonzales was voted in as president at the annual shareholders meeting in January.
The company was started by Amie's parents, Dennis and Cindy Hunt, over 30 years ago. Juan Gonzales is the chief financial officer, as well as Amie's husband. When Gonzales began visiting then-girlfriend Amie many years ago, he saw first-hand the grit Denny and Cindy put into keeping the company running.
"Their vision was, as a general contractor, to take care of the team and take care of the employees through all the ups and downs," said Gonzales. "They went through the full spectrum of what a lot of small businesses go through—paying payroll with credit cards, taking money from their personal savings to keep the company alive, Denny spending hours upon hours in the field during the day and then hours upon hours on the laptop at night. Keeping the company afloat."
The Hunt Companies niche is the restaurant business, specifically fast food. They have done work for McDonald's in Boston and the surrounding region. Hunt Companies has also done work with Popeye's, Taco Bell and other restaurants.