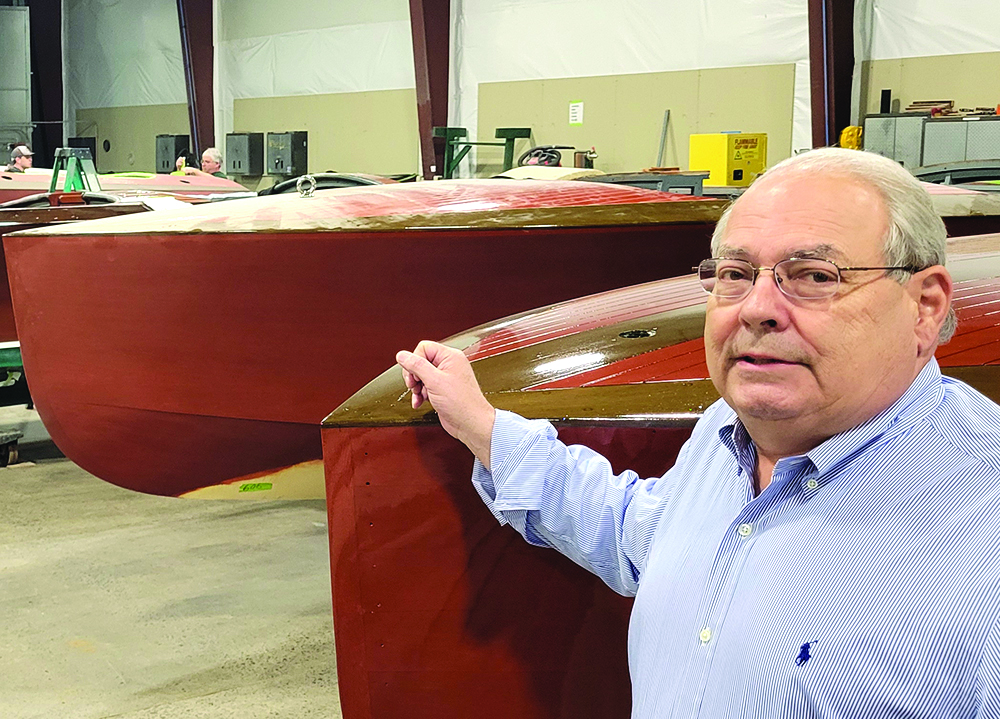 By Paul Post
Hacker Boat Co. is awaiting a new season, located now in Queensbury where it acquired a 6.4-acre manufacturing and office complex less than a year after moving its operations there from Ticonderoga.
The business shifted operations to the former Perkins Recycling plant at 315 Corinth Road, just west of Northway Exit 18, last September. The manufacturing and office complex sold for $2.35 million.
The move to Queensbury was necessitated in part by a simple need for more space. Hacker now has 40,000 square feet to work in, about 25 percent more than before in Ticonderoga.
The former recycling plant has been completely remodeled and retrofitted for new boat building and restoration jobs. 
"We reinsulated everything, new walls, new lighting, all new piping, compressed air, electrical and pressed air drops," said owner and CEO George Badcock, who purchased the company 11 years ago. "We also have a wood and varnish shop where we work on all the pieces."