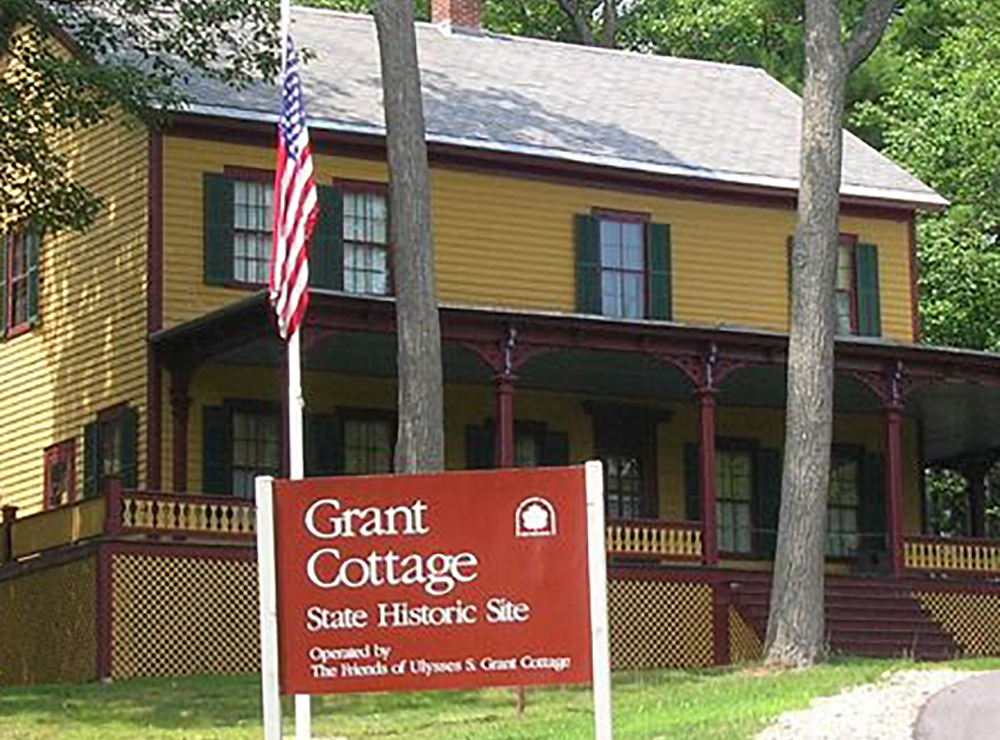 The former Mount McGregor State Correctional Facility's four-acre exercise yard in Moreau has been transferred to Grant Cottage State Historic Site,
The newly transferred land will accommodate new site amenities, including an outdoor pavilion for programs and events, accessible parking and historical interpretation of the original Hotel Balmoral, the first development on Mount McGregor.
The cottage, on the hotel grounds, was offered as a residence to President Ulysses S. Grant to complete his memoirs at the end of his life. Before his death in July 1885, Grant spent the last five weeks of his life at the cottage, writing his memoirs while battling cancer. The cottage, which has since been linked to the 18th president, became a historic site in 1890 and remains essentially the same as during his stay.
In April, to celebrate Grant's 200th birthday and promote the opening of the 2022 season, State Parks and the Friends of Grant Cottage unveiled a National Historic Landmark plaque, which is inset into a boulder at the base of the flagpole in front of the cottage.