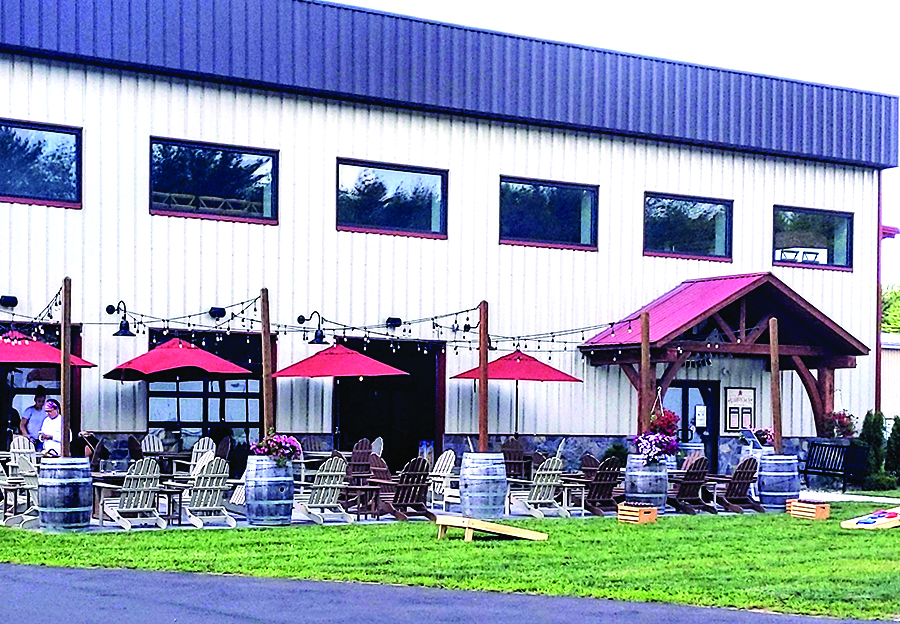 By Jill Nagy
Adirondack Winery has opened a new tasting room and event space in Queensbury at 395 Big Bay Road. 
Adirondack Winery, with locations in Lake George and Queensbury, produces 35 varieties of wine from New York state grapes, most of them from the Finger Lakes region. In addition to many standard wine varieties, they specialize in fruit-infused wines.
Sasha Pardy and her husband and co-owner, Michael Pardy, opened their first winery in 2008 at 285 Canada St. in Lake George. That year, Pardy and his father produced 1,000 cases of wine, using a 1,000-square-foot space at the back of the tasting room. They quickly sold out and had to supplement with wines from other New York state wineries. 
Three years later, they moved their wine-making operation to their location in Queensbury and they also renovated and enlarged the Lake George tasting room. Pardy estimated that more than 60,000 people visit that tasting room each year. The winery added Brad Casacci to its staff, promoting him to winemaker in 2021.
The Pardys also developed an online sales capacity and began shipping their wine to 35 states.