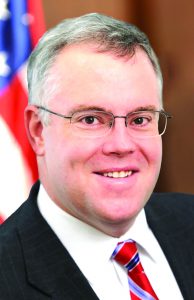 BY ASSEMBLYMAN DAN STEC
As a new legislative session kicks off, I am eager to get back to work on behalf of the people of the North Country. This year will be very challenging, but I remain optimistic that we can accomplish many great things.
I hope to continue to fight for our fair share of school aid funding to ensure our children have a bright future.
We need to continue to address the infrastructure issues we are facing in our Adirondack communities, including funding for advancements in our broadband infrastructure and cell service, money to combat environmental issues as well as addressing the growing EMS coverage issues.
I will also continue to advocate for funding to address the opioid crisis. Providing key services such as in-patient treatment, recovery and prevention education is crucial in fighting this statewide epidemic.
Education funding is always a top priority. We will continue to focus on increasing the Foundation Aid for our schools to ensure a quality education for all of our students.