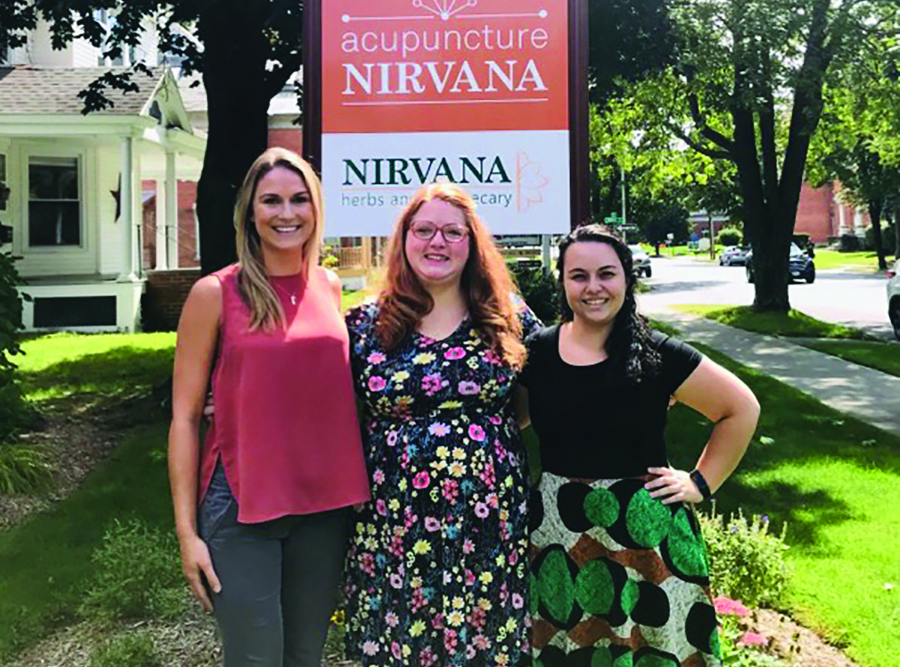 By Christine Graf
Nutrition is now an emphasis at Acupuncture Nirvana, at 451 Glen St., Glens Falls, with the addition of a mew registered dietician.
Danielle Kiser has joined the staff of Acupuncture Nirvana. She received her M.S. in dietetics from SUNY Oneonta.
Kiser does not promote dieting or extreme calorie restrictions. Instead, she works with clients to create realistic and sustainable lifestyle changes.
According to owner Katherine "Kat" MacKenzie, having a nutritionist on staff will benefit many of the practice's acupuncture clients. Patients who combine dietary changes with acupuncture are often better able to manage their symptoms.
"I see a lot of people who have issues that are related to diet," said MacKenzie.
For example, she said she worked with a patient who suffered from migraines. The woman was unaware her crippling headaches were triggered by an undiagnosed gluten allergy.