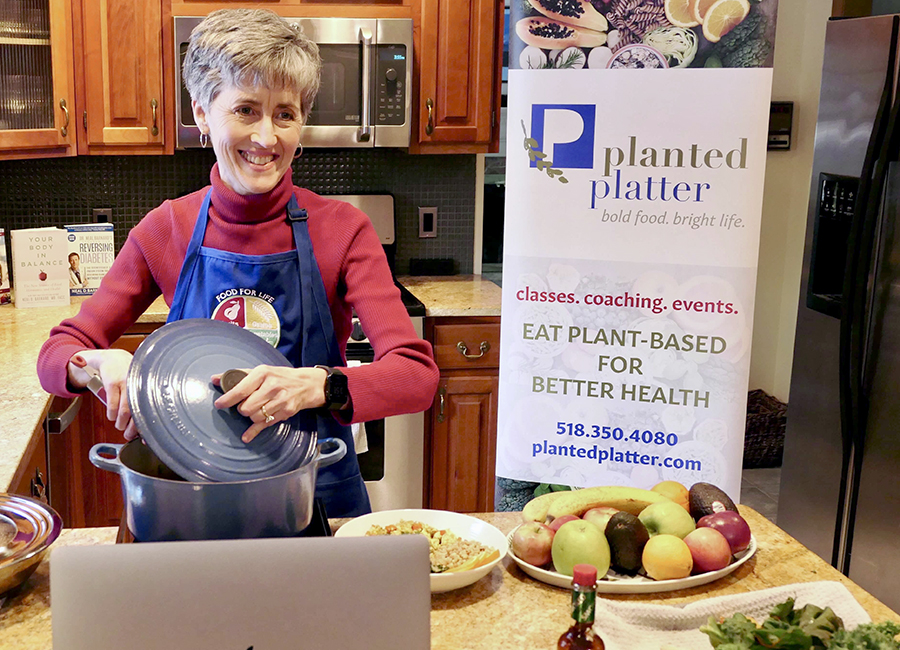 For plant-based cooking and nutrition instructor Deb Czech, the ongoing COVID pandemic and its health impacts have expanded the reasons why people are starting to put more plants on their plate. 
Czech is the owner of Planted Platter of Saratoga Springs, a business providing plant-based cooking classes, coaching services, and customized workplace wellness programs. Planted Platter also collaborates with Capital Region nonprofits on plant-based cooking events for their members and clients.
To address rising consumer interest in plant-based diets, Planted Platter is offering a dozen online classes this fall that people can mix and match to their own health needs. 
"The fundamental principles of a whole-food, plant-based diet remain the same across all classes," said Czech. "What changes is the presentation of medical information and research specific to a given condition, whether that's Type 2 diabetes or heart disease or anxiety or menopause or something else." 
More information about classes is available at plantedplatter.com.