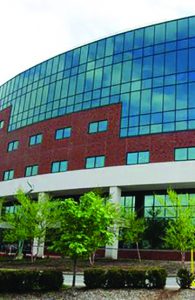 Glens Falls Hospital and aptihealth, an intelligent integrated behavioral healthcare company, have partnered to deliver rapid access to virtual care.
In providing aptihealth's innovative teletherapy program to patients, Glens Falls Hospital is addressing a critical community need that has been significantly exacerbated by the COVID-19 pandemic, officials said.
All of the patients at Glens Falls Hospital's seven primary care practices can now access integrated physical and behavioral care through the aptihealth platform within days. The supportive care team model and patient-driven 90-day care program has been shown to decrease symptom severity by over 50 percent, resulting in improved health outcomes and reduced care costs, according to the company.