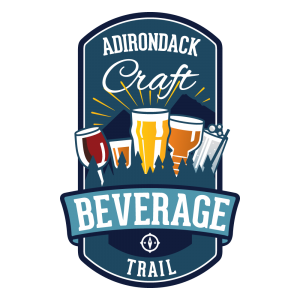 Craft beverage drinkers can gain access to special offers and the chance to win Adirondack Craft Beverage Trail swag through a new digital passport offered by the Lake George Regional Chamber of Commerce & CVB.
"The craft beverage industry is a year-round attraction that ranked high in consumer traveler surveys distributed by our destination partners to gain insight into what people are looking for when they visit our area," said Chamber Executive Director Gina Mintzer. "We feel this is an offering that will help visitors find what they're looking for and gain more visibility for our local craft beverage scene."
The passport is being marketed to a targeted demographic that mirrors the organic traffic to adkcraftbev.com, which draws many website visitors from out of the area. The top location from out of the area is New York City.
The digital passport was developed through Bandwango, a company that develops digital passports for destinations around the U.S. and Canada. It provides a simple way for the Chamber to analyze redemption and usage data, spot trends and track leads that can help measure economic impact of programs like this.
"We chose a digital passport because we liked the ease of updating the passport throughout the year, the fact that we could continue to interact with users of the passport digitally, analyze data and react to trends," Mintzer said. "We also like that it can be accessed on a smartphone and isn't something additional that consumers have to remember to carry with them."
This passport currently features 15 craft beverage producers (with more to be added) in Essex, Warren, Washington and Saratoga Counties.
Currently, there are three prizes: Five  check-ins, an Adirondack Craft Beverage Trail logo window cling; 10 check-ins, a tote bag designed for bottles; and at all locations, entry into grand prize raffle prize