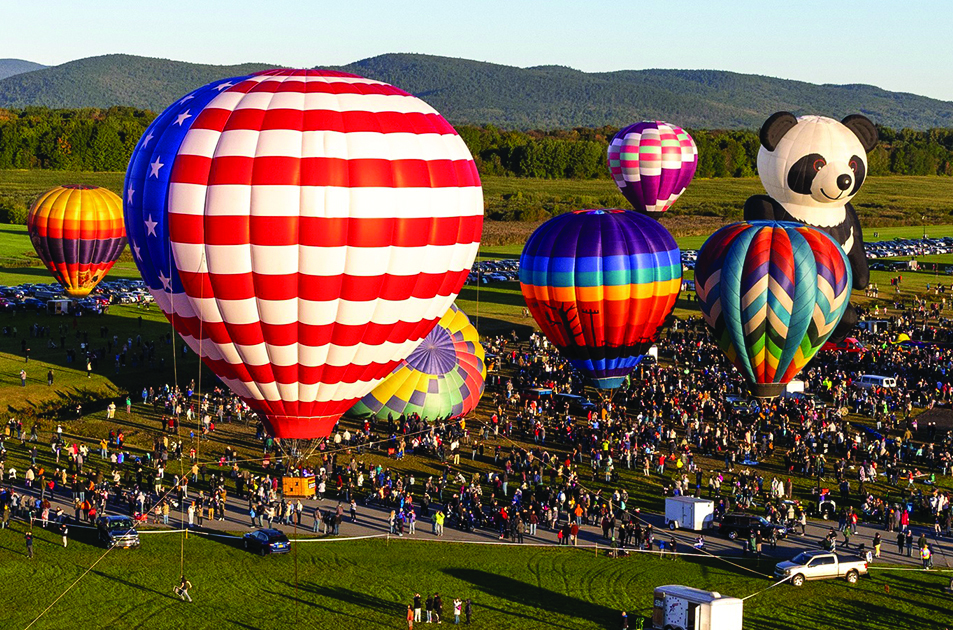 By Paul Post
Planning for the golden anniversary of Warren County's most popular fall attraction is well under way, already providing a major economic boost to the region's hospitality industry, highlighted by hundreds of advance hotel room bookings.
This year's Adirondack Balloon Festival, slated for Sept. 21-24, will have the most special-shaped balloons in its 50-year history, joined by nearly 100 other pilots and 150,000 visitors from throughout the U.S. and overseas, according to organizers.
 "I wish we were able to afford a true economic impact study because I'm sure it would be in the millions of dollars, especially with a good weather weekend," said Mark Donahue, festival board president. "Right now we've booked rooms in 12 different hotels. We need 400 to 500 hotel rooms this year for all our special guests."
The all-volunteer run, nonprofit festival operates on a roughly $200,000 budget, only a fraction of the money spent by large commercial ballooning events in Albuquerque, N.M., ($10 million) and Reno, Nev., ($2.5 million), which have paid professional staff.