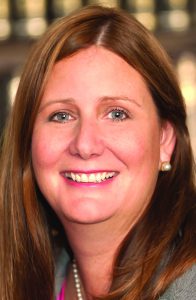 By Debra A. Verni, ESQ.
The answer to this age-old question is, it depends. It depends on what you consider estate planning. It is a safe bet that after you pass away it is too late to prepare a will to dispose of your worldly possessions, but an estate plan is not just a will. 
 A good estate plan consists of a will, a durable power of attorney, a health care proxy and a living will. When is the best time to create an estate plan? Any time after the age of 18. I know 18 sounds young to be worrying about an estate plan but 18 is a pivotal age. Most parents forget that when their children turn 18 their ability to get information or make health care decisions for their children ends. 
Most kids at 18 are off to college. As a parent of a college student, especially one far away from home, you should have your child appoint you as their health care proxy so you can receive medical information and make medical decisions for them if they become hospitalized or need care. Additionally, your child should appoint you as their power of attorney so you can deal with financial aid and any other financial issues such as housing, paying bills etc. 
So now that your kids are all set what about you? Do you have an estate plan? I always joke with clients and say that if you don't have a will, you have a won't. I won't ever die, I won't need to plan, everything will work out fine.