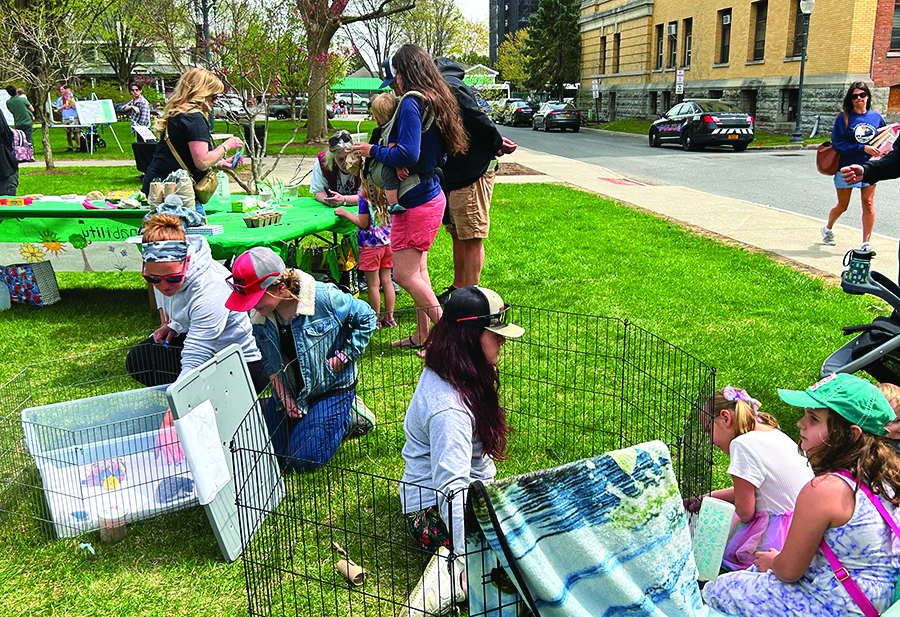 Over 20 environmental organizations and sustainably oriented businesses exhibited at the year's Glens Falls Earth Day celebration, sponsored by Sustainable PR, the City of Glens Falls and the Crandall Public Library. 
They brought with them interactive learning activities that were engaging for all ages, and the variety captured the interest of over 100 community members, organizers said.
"Our Earth Day planning team has received nothing but praise for this year's lineup," said Tony DeFazio of Sustainable PR.  "We wanted to expand our reach this year and incorporate more family-friendly exhibits to broaden our audience and that's what we did."
In addition to eco-conscious exhibitors, the event marked the grand opening of the city's vertical farm. Dr. Jeff Flagg, the city's economic development director, gave tours of the facility to more than 50 people, including representatives from Saga City, Glens Falls' sister city in Japan.