Glens Falls Restaurants, Dining & Nightlife
In Glens Falls, restaurants are unique, plentiful and delicious! The extraordinary variety of culinary choices covers an array of cuisines, atmospheres, and locations, making it easy to find exactly what you're looking for.
Whether you want to have a memorable dinner, a delicious and relaxing lunch, or a cup of coffee, your party will be delighted by all the options. When you're done eating, don't miss the nightlife scene at local bars and taverns!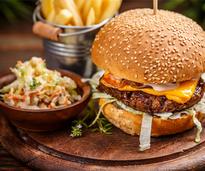 Learn More About Places to Eat and Drink