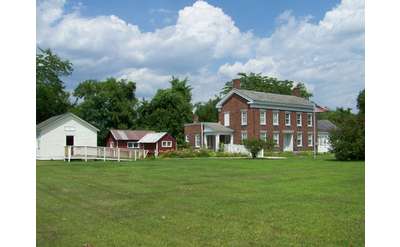 Historical Society of Moreau and South Glens Falls
South Glens Falls, NY
The Parks-Bentley Place, the home of the Historical Society of Moreau and South Glens Falls, is a nicely restored house with architecture representing two historic time periods.
Old Fort House Museum
Fort Edward, NY
The Old Fort House Museum was built in 1772-1773. Offering tours showing life in Fort Edward from the 1700s to 1950s through the house as well as a 19th Century Law Office, Schoolhouse, Tollhouse and the oldest Washington Co. Fairgrounds building.