The Queensbury Hotel
Glens Falls, NY
Built in 1926, the elegant and historic Queensbury Hotel is underway with extensive renovations. Offering 124 rooms and suites. Located in the heart of downtown Glens Falls, it's only minutes from Lake George, Saratoga Springs, and the Adirondacks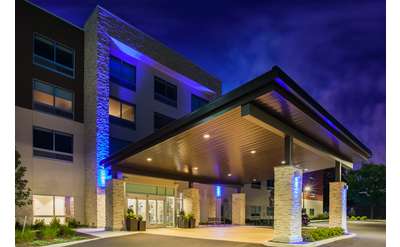 Holiday Inn Express & Suites Queensbury - Lake George Area
Queensbury, NY
Located right at the base of the Adirondacks, the modern Holiday Inn Express & Suites Queensbury - Lake George has been designed to help you relax, refresh, and even get a little work done in comfortable accommodations. It's smart, simple travel!
Country Inn and Suites Lake George
Centrally located between Lake George Village and Glens Falls, within walking distance from The Great Escape and just a mile from the outlets...The Country Inn and Suites is just the place to begin your Lake George vacation!