About The Glens Falls Region
Discover some of the towns and villages that make up the Glens Falls Region of Upstate NY. Nestled approximately 60 minutes north of Albany and New York's Capital District, the region boasts natural beauty, bustling cities, rural communities and convenient access points. Most of the towns in the region are located right off of the Adirondack Northway making it easy to get from Point A to Point B. Explore the different communities and read about the historic past of Glens Falls!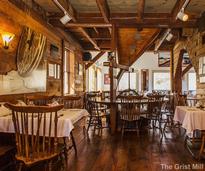 There's much more to
Warrensburg
than just the "World's Largest Garage Sale" it hosts each fall.