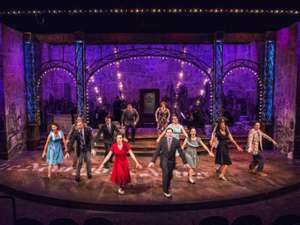 Glens Falls, NY
Each summer in Glens Falls, the Adirondack Theatre Festival, our region's top professional not-for-profit summer theatre, presents...
[+More]
Glens Falls, NY
Check out the annual Taste of the North Country in Glens Falls, NY, and enjoy a variety of food samples from the North Country's b...
[+More]
Glens Falls, NY
The LARAC June Arts Festival is one of the biggest summer events of the year in Glens Falls, drawing crowds of over 15,000 who com...
[+More]
Glens Falls, NY
The Adirondack Balloon Festival is a popular annual event that takes place during September in the Glens Falls Region. Bring the e...
[+More]
Glens Falls, NY
Glens Falls Collaborative's annual Hometown Holidays Celebration is a holiday season tradition in the City of Glens Falls. Join th...
[+More]
Greenwich, NY
The fair brings together the best of everything: entertainment, 4-H displays, food, music, great rides, and more animals than anyw...
[+More]