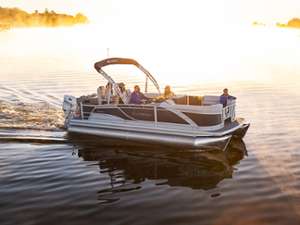 Diamond Point, NY
Looking to spend a day on the waters of Lake George? Rent a boat from Yankee Boating Center in Diamond Point! The company offers b...
[+More]
Lake Luzerne,
River Ridin' is a local watersports outfitter that specializes in kayak and jet ski rentals, paddling trips down the Hudson River,...
[+More]
Lake George, NY
Brodie's Lakeside Marina in Lake George offers boat rentals of pontoons, deck boats, and center console boats. Their experienced s...
[+More]
Lake George, NY
Lake George Boat Rentals in Lake George has over 30 pontoon boats available to rent, and they strive to help families have a memor...
[+More]
Kattskill Bay, NY
Fischer's Marina is located on the eastern side of Lake George and boasts state-of-the-art boats available for rent....
[+More]
Little Harbor Boat Rentals is based out of Diamond Point on Lake George and offers first-class boat rentals....
[+More]