R.J. O'Brien Insurance Agency
Glens Falls, NY
How do you feel about your insurance company? Do you feel like something is missing? Do you feel like they care about you and your needs? Do you hear from them? Have you been thinking of making a change? Want BETTER insurance? We're here!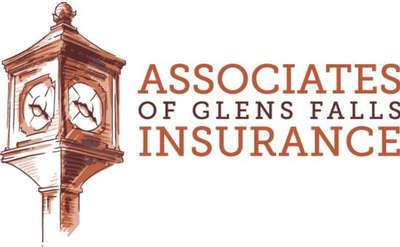 Associates of Glens Falls Inc.
Glens Falls, NY
Associates of Glens Falls has been an independent insurance agent for 50 years. We are conveniently located in downtown Glens Falls and our team of local agents help you decide what coverages fit your specific needs.
AAA Northway Travel Center
Queensbury, NY
AAA Northway offers 24-hour roadside assistance, world-wide travel assistance, insurance and automotive services. AAA members also receive exclusive savings and discounts.