M&M Digital Printing
Glens Falls, NY
M&M Digital Printing offers the finest quality printing with quick turnaround at competitive prices! We are dedicated to quality and service. From wide format, to booklets, brochures and business cards, we can print it all!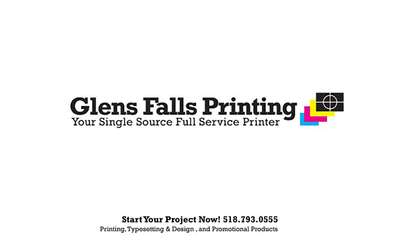 Glens Falls Printing
Glens Falls, NY
Since 1966, Glens Falls Printing has been helping individuals and businesses with all their printing needs.