M&M Digital Printing
Glens Falls, NY
M&M Digital Printing offers the finest quality printing with prompt service at competitive prices! We are dedicated to quality and service. Whether custom print, bindery and finishing, coffee mugs to t-shirts, we've got you covered.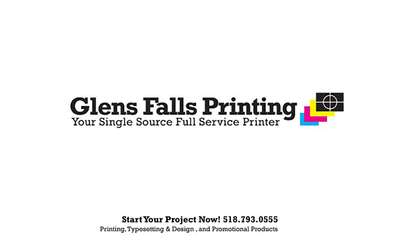 Glens Falls Printing
Glens Falls, NY
Since 1966, Glens Falls Printing has been helping individuals and businesses with all their printing needs.