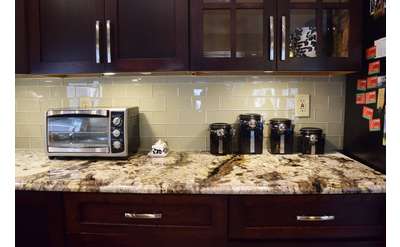 Granite & Marble Works, Inc.
Granite & Marble Works specializes in luxury stone countertops made with natural stones imported from across the world. Upgrade your home or business with the most reliable countertop installation service in the Saratoga - Capital Region!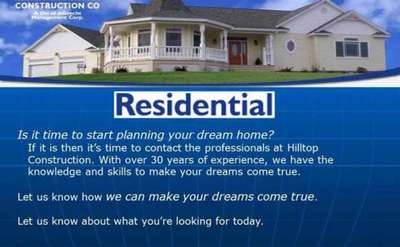 Hilltop Construction Co. Residential Building
Hilltop Construction is a family run, full-service construction company, located just outside of Lake Geroge in Hudson Falls, NY. We have been a trusted builder in Glens Falls, Hudson Falls, Saratoga Springs and Queensbury for over 36 years.
Adirondack Kitchen & Bath
Welcome to Adirondack Kitchen and Bath, providers and designers of the areas premier Custom and Semi Custom Kitchens and Baths. You can depend on our staff to offer you outstanding personalized design services!
Atherton Painting and Renovations
Atherton Painting and Renovations serves the Queensbury, Saratoga Springs, and Lake George areas with a variety of home renovation services including bathroom and kitchen remodels, interior and exterior painting, and siding and deck installation.
Kitchen & Bath Supply
Kitchen & Bath Supply is located on Sweet Road, just off Route 9. They carry all of the latest kitchen and bath fixtures and accessories to make your home the talk of the town.
M Johnson Contracting
M Johnson Contracting provides services for kitchens, additions, decks, bathrooms, remodeling projects, and more. Building and contractor services are offered from Albany to Saratoga to Lake George.
Quality Cabinets
Quality Cabinets in Queensbury has custom cabinetry for your kitchen, bath, office and more.
Corning Revere Factory Store
Located inside the Adirondack Outlet Mall, the CorningWare and Revere factory store carries a large assortment of your favorite baking dishes, dish wear and kitchen accessories. Check out CorningWare's new SimplyLite line that's lighter than ever.
Austin Bros Contracting
Austin Bros Contracting serves the Queensbury, Glens Falls, Lake George, and Saratoga areas. They're committed to client satisfaction and offer services from minor upgrades to major renovations like new decks, doors, or siding.
Adirondack Developers & Builders
Adirondack Developers & Builders serves the Lake George, Glens Falls, Queensbury, and Saratoga areas. Residential services include decks, roofing, kitchen/bath remodeling, additions, and more. Commercial construction services are also offered.