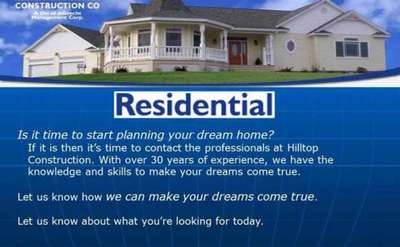 Hilltop Construction Co. Residential Building
Hilltop Construction is a family run, full-service construction company, located just outside of Lake Geroge in Hudson Falls, NY. We have been a trusted builder in Glens Falls, Hudson Falls, Saratoga Springs and Queensbury for over 36 years.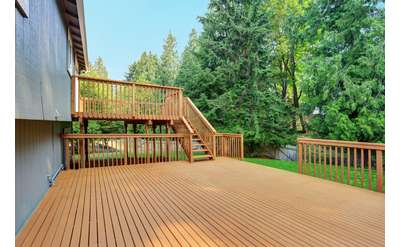 Albany Deck Builders
Get your deck exactly as you envisioned it with Albany Deck Builders! They provide deck design, installation, remodeling, and repair services to the Capital Region, North Country, and Adirondack regions.
M Johnson Contracting
M Johnson Contracting provides services for kitchens, additions, decks, bathrooms, remodeling projects, and more. Building and contractor services are offered from Albany to Saratoga to Lake George.
Austin Bros Contracting
Austin Bros Contracting serves the Queensbury, Glens Falls, Lake George, and Saratoga areas. They're committed to client satisfaction and offer services from minor upgrades to major renovations like new decks, doors, or siding.
Atherton Painting and Renovations
Atherton Painting and Renovations serves the Queensbury, Saratoga Springs, and Lake George areas with a variety of home renovation services including bathroom and kitchen remodels, interior and exterior painting, and siding and deck installation.
Adirondack Developers & Builders
Adirondack Developers & Builders serves the Lake George, Glens Falls, Queensbury, and Saratoga areas. Residential services include decks, roofing, kitchen/bath remodeling, additions, and more. Commercial construction services are also offered.