Don't Miss Out On These Incredible Winter Events Near Glens Falls
Do you believe you know everything about winter in the Glens Falls region? Think again! There are all kinds of exciting annual winter events that take place near the city. Check out what's coming up and get ready for another fantastic season.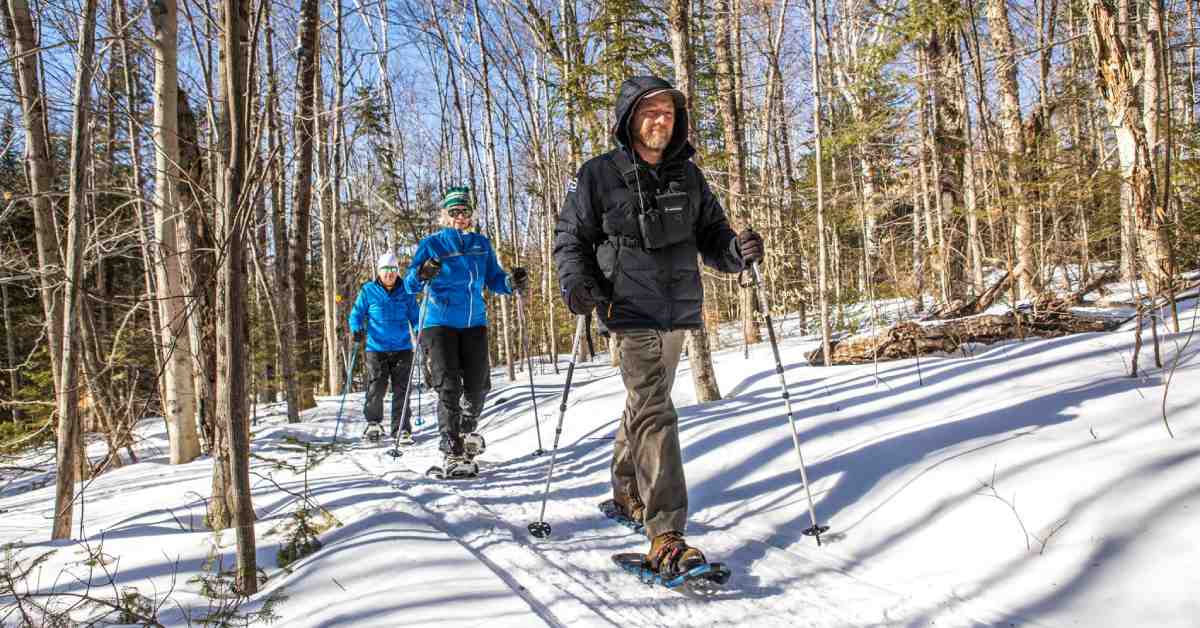 December 26, 2022 - March 5, 2023
Hosted throughout winter, Lake George Winterfest is a celebration of everything that makes the season special in the local area. With the purchase of a Winterfest Wristband, you can enjoy horse and carriage rides, free hot chocolate, big hotel and restaurant discounts, and a winter activity of your choice (subject to availability), such as snow tubing, dog sledding, snowshoeing, and more. Get your wristband today and have a memorable winter experience.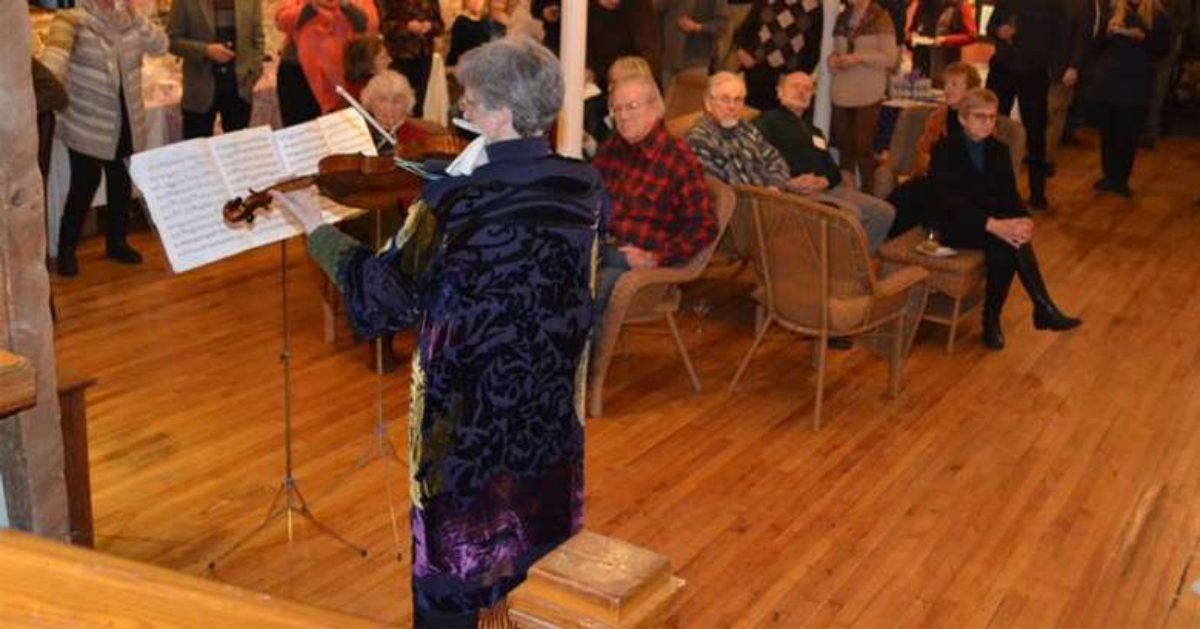 January 20, 2023
Founded and led by violist Lila Brown, Music from Salem is a chamber music ensemble that brings together musicians of international reputation to perform and enrich the arts community of southern Washington County. Their annual Heart of Winter Party is one of the group's major fundraisers.
By attending Music from Salem's fundraiser, you will be directly supporting the company as they bring authentic chamber music of the highest quality to Washington County.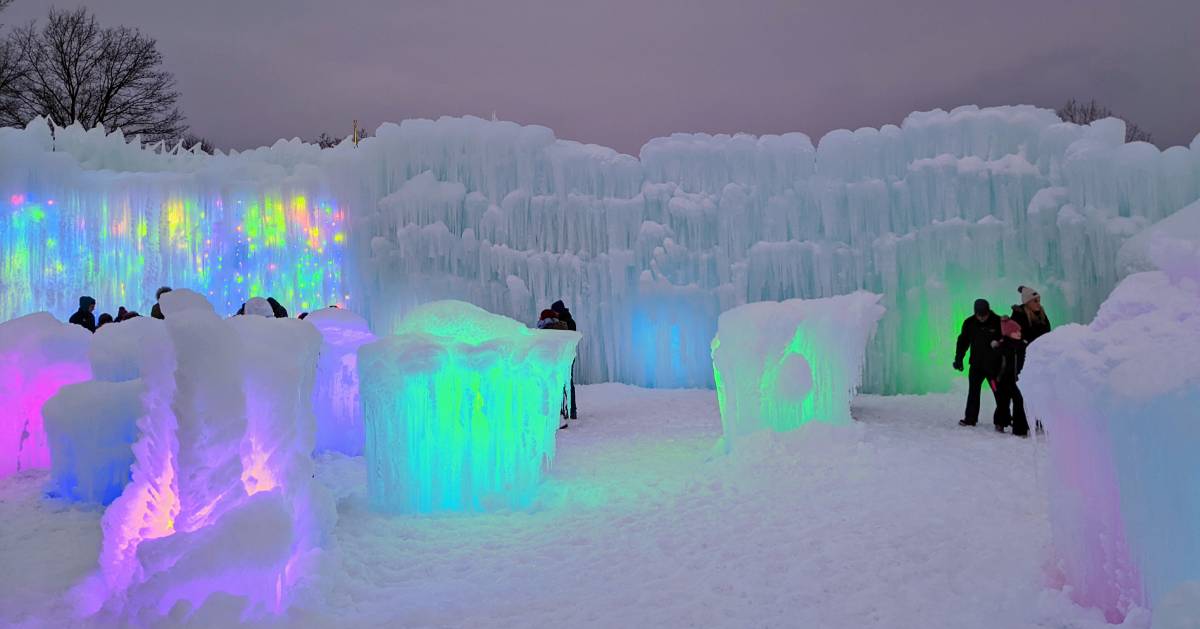 February 3 - February 20, 2023 (dates may change or be extended/is weather dependent)
Want a magical experience? Visit the Ice Castles in Lake George! This award-winning winter wonderland has ice slides, ice mazes, frozen thrones, crawl tunnels, fountains, and more.
This year, the Ice Castles will also have a Polar Pub Ice Bar with winter-themed cocktails and refreshments, along with food service from 10 McGillis. Guests can also reserve an Arctic Alcove private ice room, an exclusive experience, which includes one hour in the private ice room and six general admission tickets to the Ice Castles, two souvenir photos, and 20% off Ice Castles merchandise.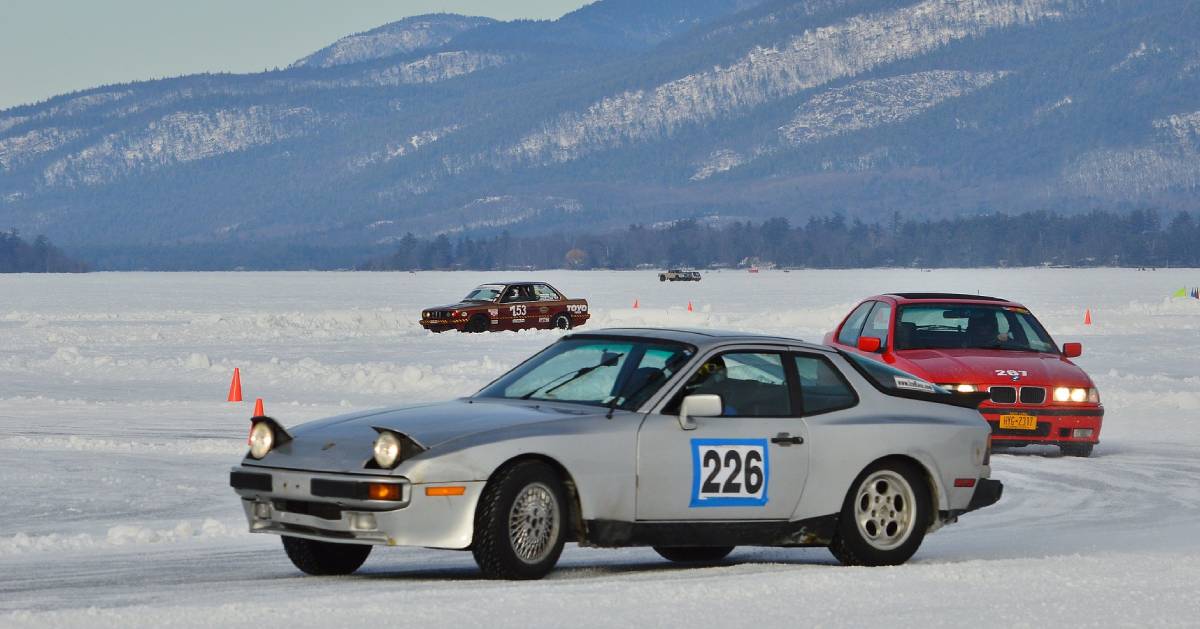 Every Weekend in February 2023
Even if it isn't your favorite season, it's still fun to celebrate winter at the Lake George Winter Carnival! The carnival happens every weekend in February, with different events each weekend. Highlights include horse-drawn carriage/sleigh rides, car races on the ice (shown above), a parade, and fireworks to end each weekend in style. Ice or no ice, this is a can't-miss winter event near Glens Falls.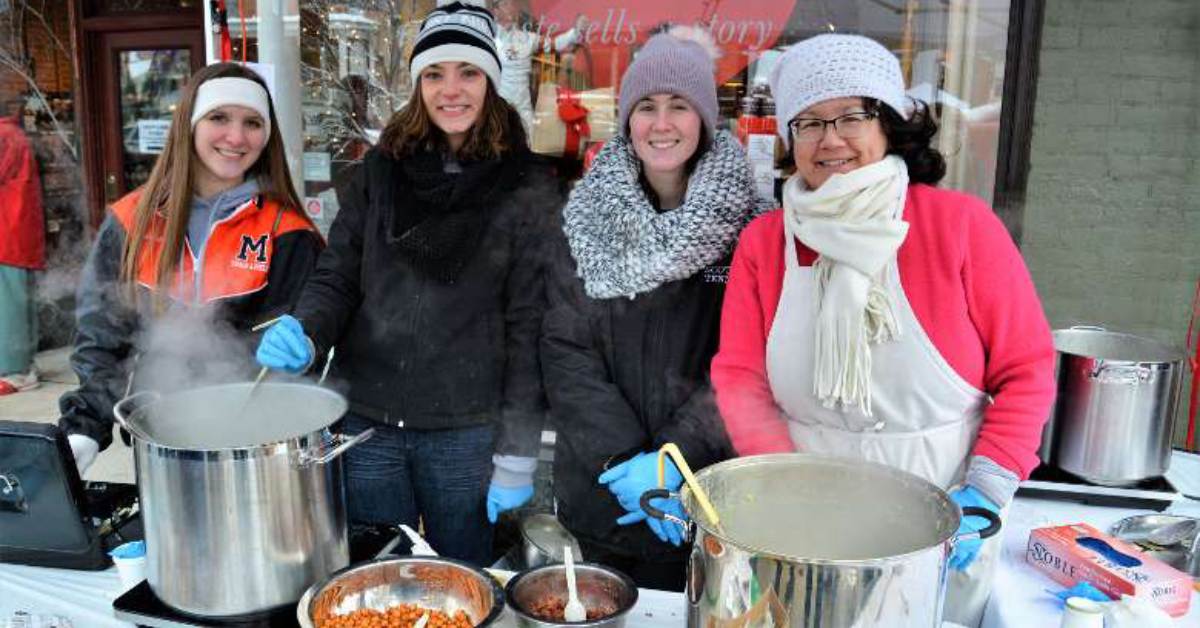 February 11, 2023
Enjoy one of the area's most highly-anticipated events: Chowderfest in Saratoga Springs! This family-friendly experience features over 80 vendors—including Saratoga County's best restaurants and caterers—who serve 4 oz. samples of chowder to attendees. Each sample costs just $2, so you can definitely get your fill!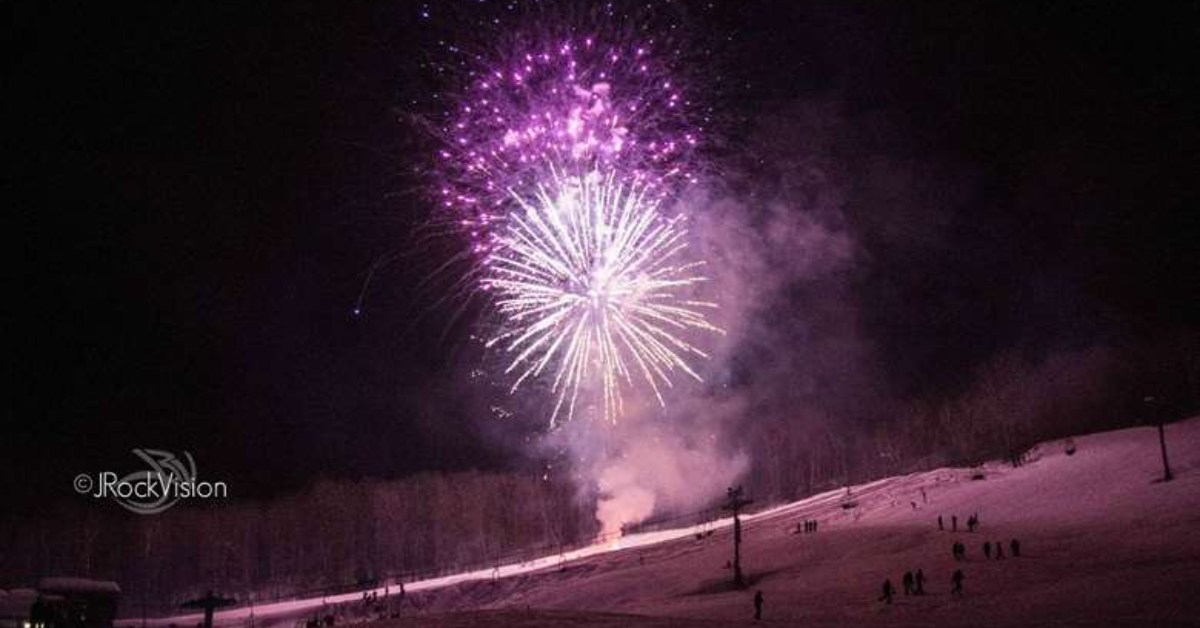 February 18, 2023
You're definitely not going to want to miss the hottest night of the winter at West Mountain—Fire on the Mountain! With fiery food and drink specials, live music, a torchlight parade, a bonfire, and, of course, fireworks to end the night, it's going to be a ton of fun with a focus on bringing some heat into the chilly winter months. This event is suitable for children and adults!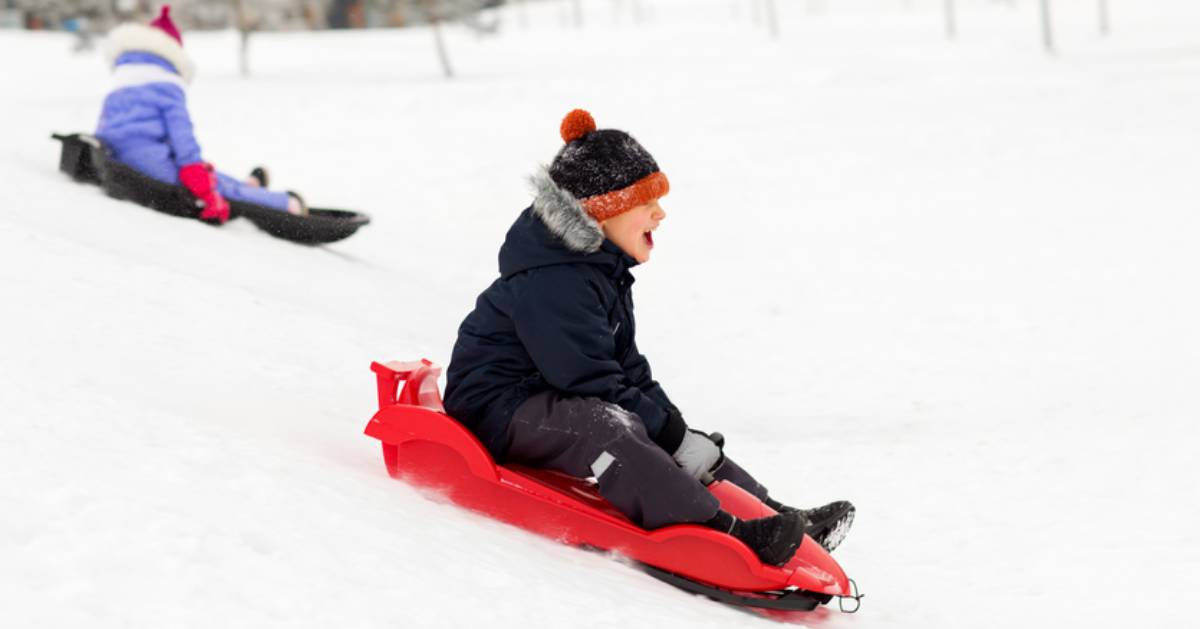 February 25, 2023
In February, the annual Winterfest is typically held at Lake Lauderdale Park in Jackson, which is just east of Greenwich and north of Cambridge. This is an activity-packed, family-friendly, free winter festival hosted by the Washington County Youth Bureau in collaboration with other area organizations.
You can look forward to ice skating, snowshoeing, sledding, horse-drawn wagon rides, a bonfire, games, and more.
March 4, 2023
Enjoy beer, wine, cider, and a massive bonfire at Adirondack Brewery during Barrel Fest! The festival also features fantastic food, music & dancing, fireworks, and much more.
This event is in celebration of all things barrel-aged, including beers, wines, ciders, and more. Bonus: all vendors are local from throughout the Northeast!
There's so much to check out during winter in the Glens Falls region, but if you'd like to have a memorable season, then mark your calendar for some of these incredible events.