Editors' Choice: 5 Glens Falls Restaurants That Will Reawaken Your Taste Buds
Have a Flavorful Dining Experience in Glens Falls!
Got an appetite for food you can sink your teeth into? Our editors have rounded up five of the best-loved Glens Falls restaurants that serve up delicious food, period. Whether it's a casual eatery or bar or a refined dining restaurant, they all offer meals you'll want to rave about to all your friends on social media.
Gourmet Cafe: For the Extensive Menus, Gluten Free Options & Create Your Own Pasta Night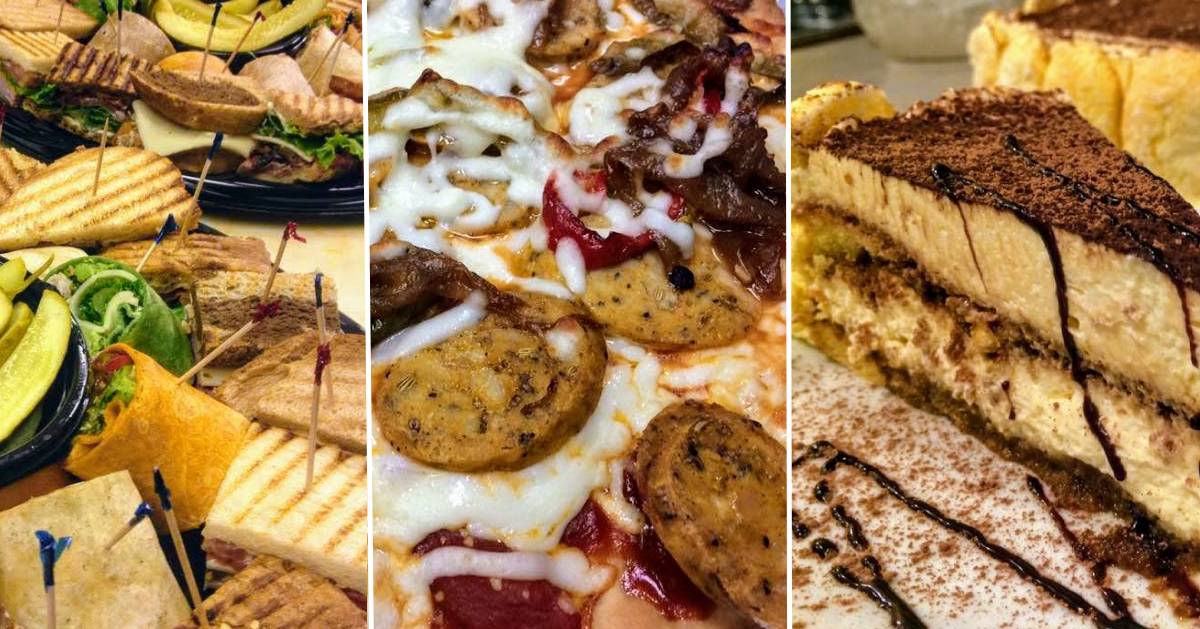 Gourmet Cafe is a quaint bistro-style restaurant with daily soup specials, gourmet wraps, creative salads, fresh paninis, juicy burgers, incredible pizzas, and homemade desserts; they also have a gluten free menu. Check them out for lunch Monday through Saturday, or dinner is also offered Thursday through Saturday.
Every Thursday, Friday and Saturday at 4pm is Pasta Night: Choose from over 25 sauces, 18 vegetables, 10 meats and seafoods, and eight different kinds of pastas! Everything comes with homemade garlic bread and garden salad or a cup of soup, and this and all options are available for takeout.
LUNCH MENU DINNER MENU GLUTEN FREE MENU
Park & Elm: For the Newest & Most Exciting Fare in the City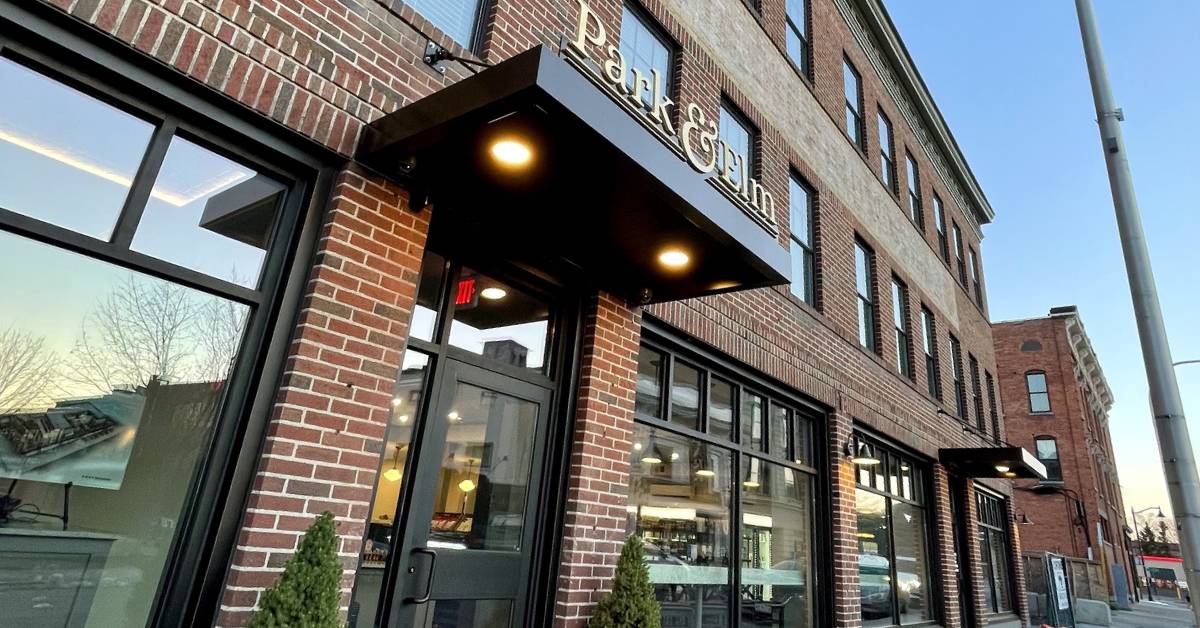 Park & Elm opened in 2022 as not just a restaurant, but also a gourmet market and deli. The restaurant side of the business focuses on traditional dishes created with local, fresh ingredients.
The menu is broken out into small plates like stuffed calamari or pulled duck poutine; large plate offerings consist of the Park & Elm burger, lasagna Bolognese, or slow braised pork shank; and there are a variety of tempting sides and salads as well.
Morgan & Co. Restaurant: For the Always-Fresh Menu & Gourmet Dining Experience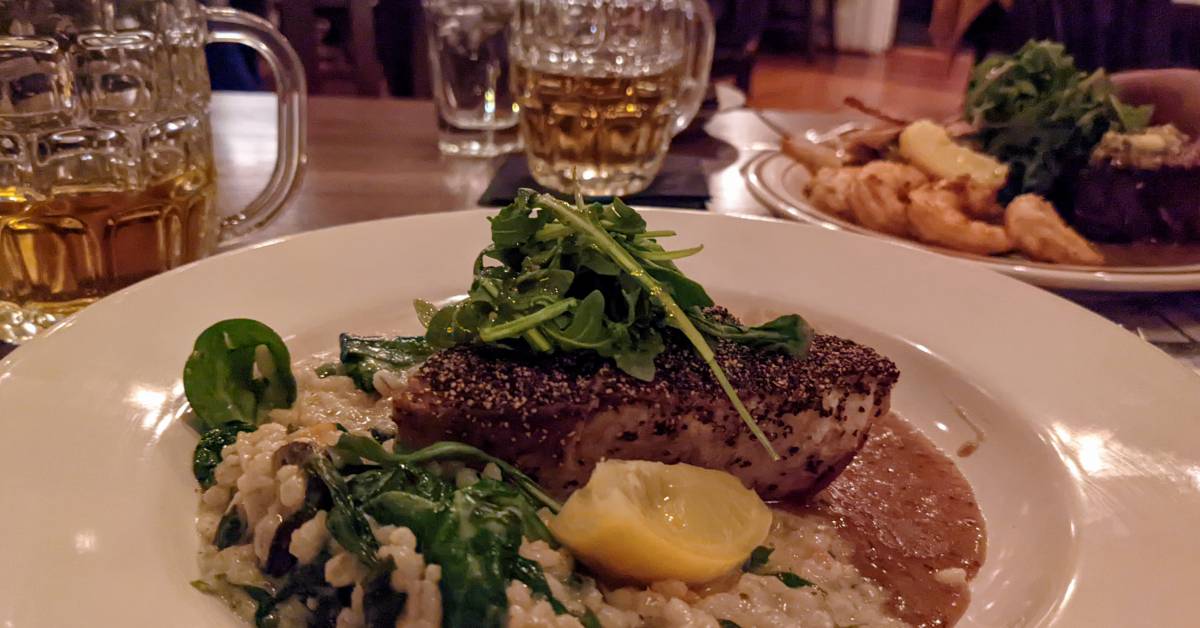 Global cuisine and American comfort food come together at the dynamic Morgan & Co., run by a food-passionate husband-and-wife team. Try flavors of Italy, France, Morocco, and tastes from here in America like Carolina barbecue. They also have a large selection of wine, cocktails, and beer, and they offer brunch on Sundays.
Morgan & Co. is situated in a 19th-century historic mansion formerly known as the McEchron House. The location lends to a fabulous vintage dining atmosphere (perfect for a romantic dinner!), and they also offer takeout and delivery.
Fenimore's Pub: For the Mouthwatering Food & Classy, Relaxed Environment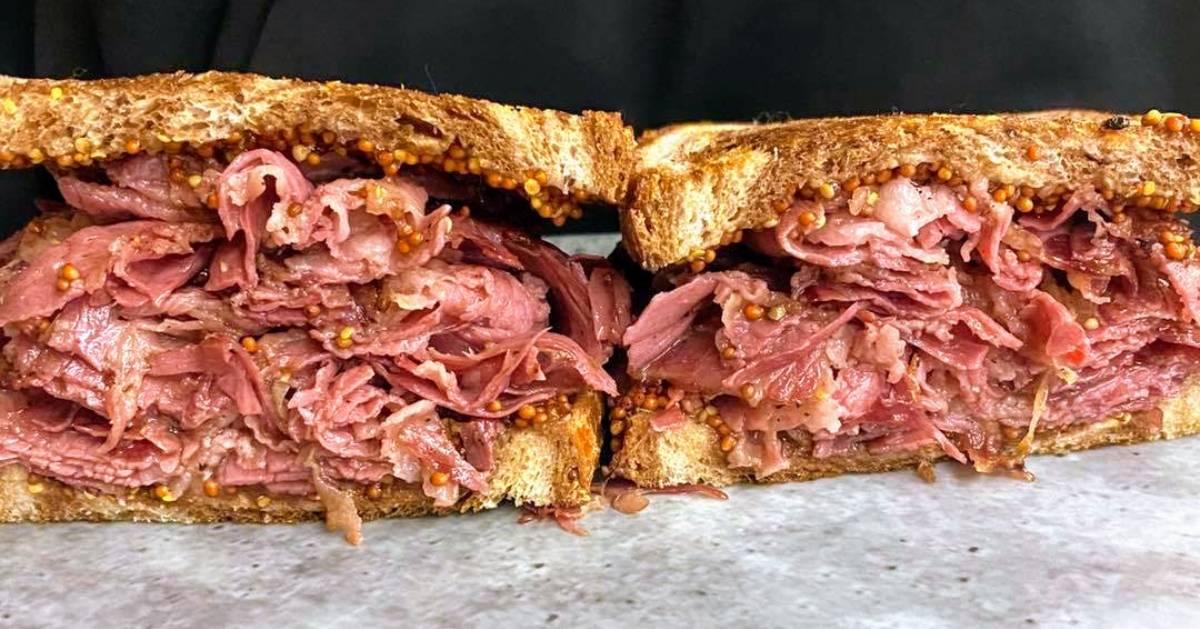 Your neighborhood pub Fenimore's is located inside the Queensbury Hotel, within walking distance of the quaint shops and City Park in downtown Glens Falls. Fenimore's serves upscale pub-style fare for lunch and dinner daily with flavor-packed meals for lunch like a pastrami sandwich (your choice hot or cold), and equally-as-tempting dinner options like the pan-smoked mussels with a garlic cream sauce.
In favorable weather guests can enjoy their meal in the courtyard or on the patio, where live music is performed in the summer.
LUNCH & DINNER MENU DRINK MENU
Davidson Brothers: For the Bar Food You Crave With a Handcrafted Brew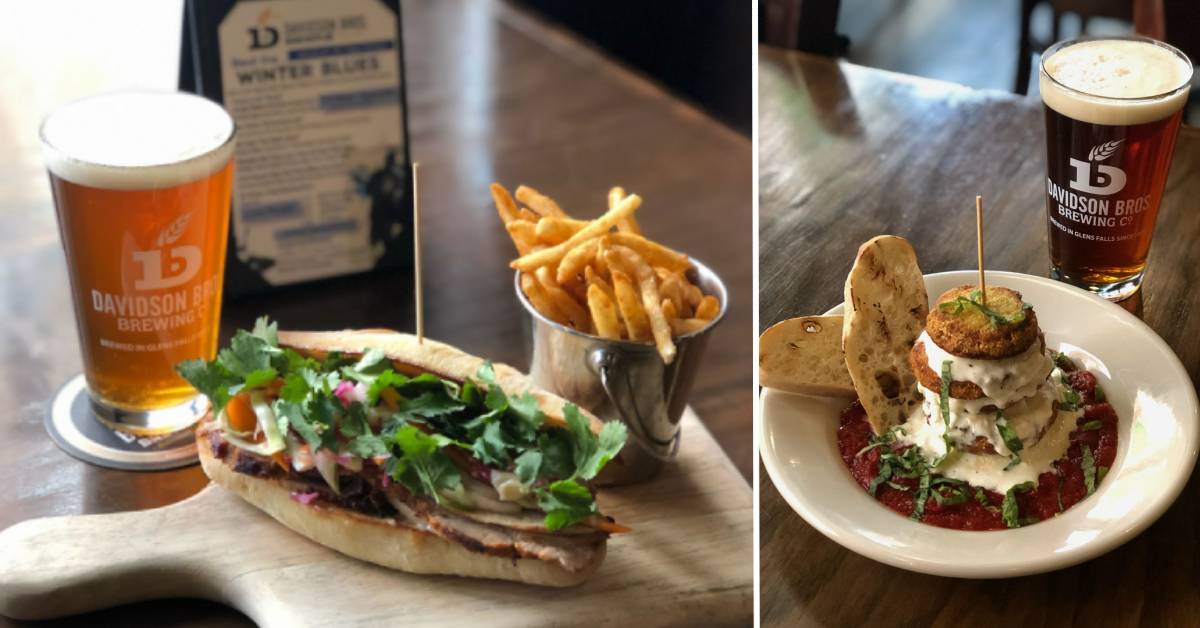 Davidson Brothers Restaurant & Brewery has been a downtown Glens Falls staple since 1996. Their beer is brewed on site and the tasty food options feature everything from buffalo wings to burgers, to tacos to mac and cheese, to taco mac and cheese (really!).
Their signature series brews typically include an IPA, Irish Red Ale, Scotch Ale, Oatmeal Stout, and Brown Ale. Keep an eye out for live music here!
Discover the best pizza places in Warren County >>