Editors' Choice Glens Falls Restaurants
You're not the only one with an appetite for great restaurants around the city of Glens Falls. Read our editor's list of top five favorite places to eat in and around downtown Glens Falls!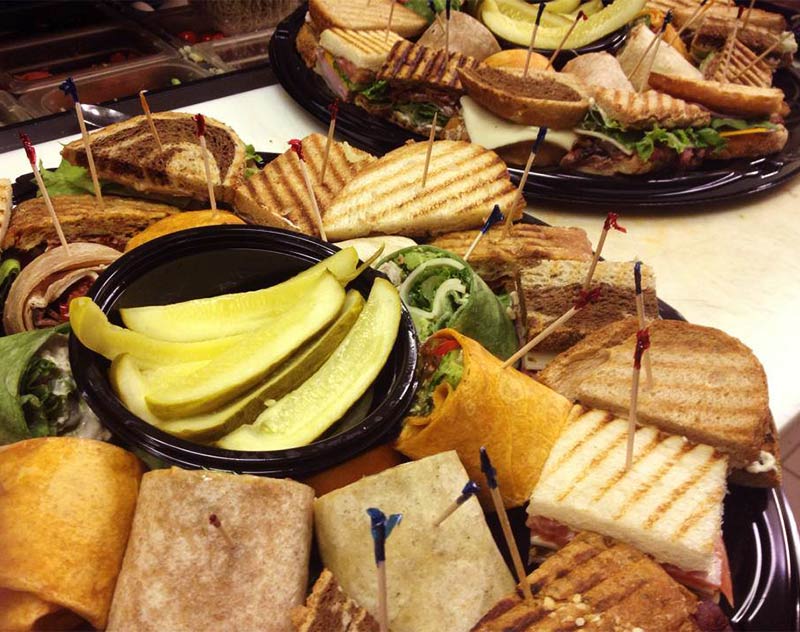 185 Glen St
Glens Falls, NY 12801
(518) 761-0864
Looking for a great place to eat for lunch? Check out the Gourmet Cafe in Glens Falls! This quaint bistro-style restaurant offers an outstanding menu brimming with both traditional and unique fare, including daily soup specials, gourmet wraps, pasta dishes, fresh paninis, juicy burgers, homemade desserts and more. Every dish is crafted to the utmost of excellence, and flavor doesn't lie when it comes to gourmet perfection at this buzzing cafe! Whether you plan on eating in or taking out, the Gourmet Cafe is a sure bet. Catering is also available and highly recommended for your next party or event.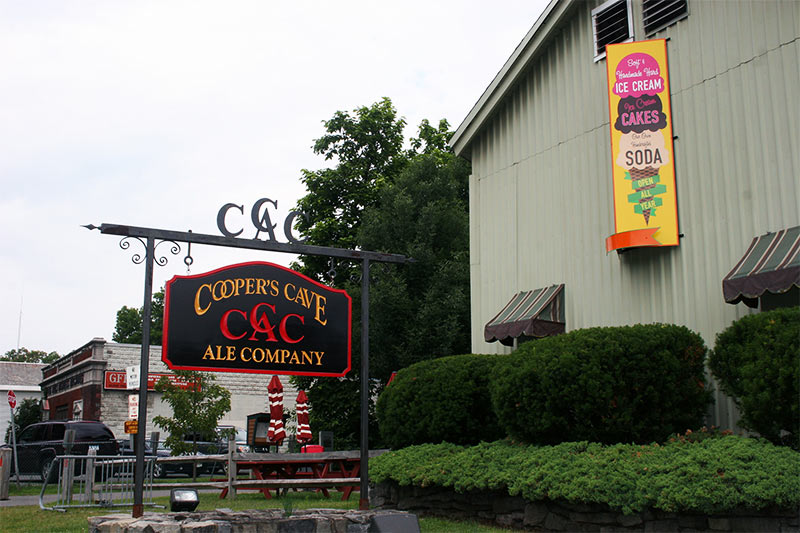 2 Sagamore Street
Glens Falls, NY 12801
(518) 792-0007
For years, we have loved their beers and their ice cream; now, we love their food! Cooper's Cave creates some of the best and most unique pub food in town - amazing burgers, great wings (including the delicious garlic parmesan wings) as well as a really yummy chopped salad. If you haven't been, you need to go!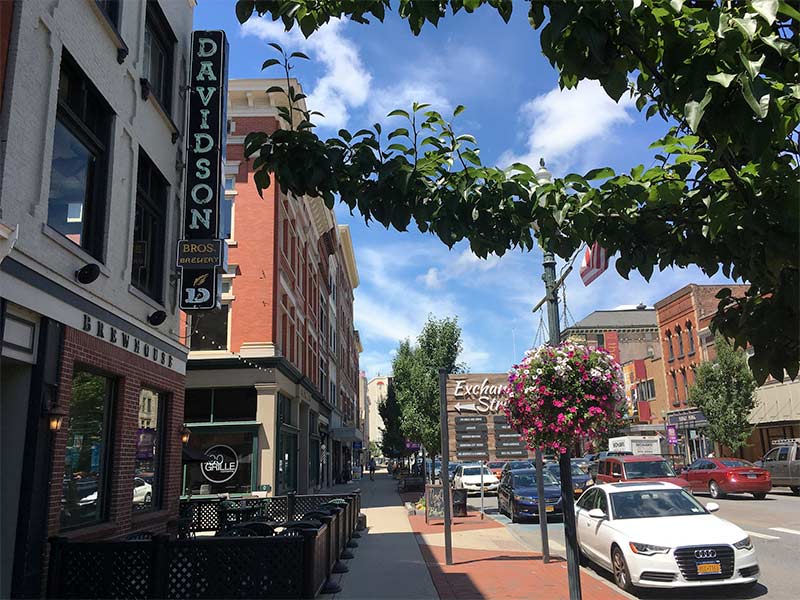 184 Glen St
Glens Falls, NY 12801
(518) 743-9026
Who would have thought that there'd be a world-class brew pub in downtown Glens Falls? Friendly hosts, amazing food, great entertainment and fantastic brewed beers make this restaurant the perfect place for an enjoyable night (or afternoon) out on the town. The venue's friendly staff puts forth the effort to make this pub a place "where good friends get together for a great time."
Read our interview with Rick and John Davidson, owners of Davidson's »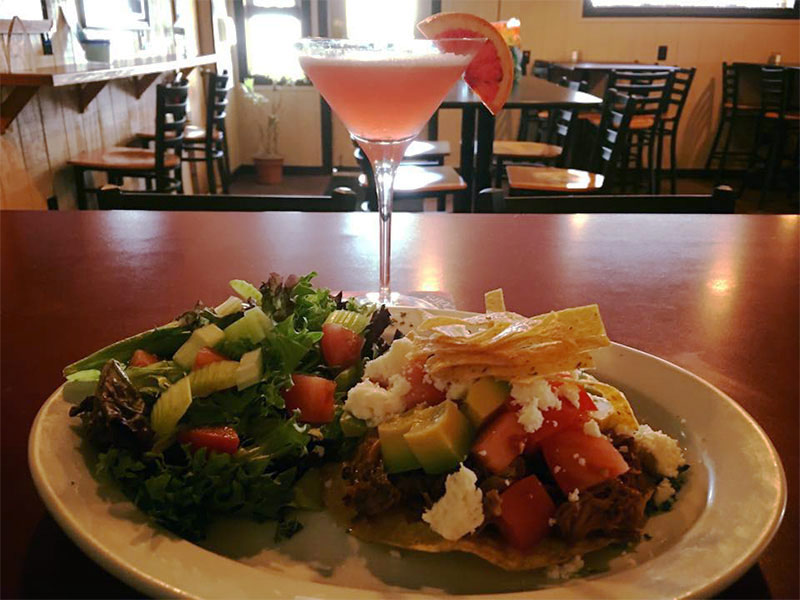 56 Hudson Avenue
Glens Falls, NY 12801
(518) 741-0814
Whether you're looking for classic favorites like chicken wings, burgers and salads, or a different take on traditional pub grub, you'll want to head to The Greatful Den. There's nothing left to do but smile, smile, smile as you enjoy the delicious food. The Grateful Den offers 15 draft beers from local breweries including Adirondack, Mean Max, Common Roots, and Cooper's Cave. Come experience this craft beer bar with high quality food!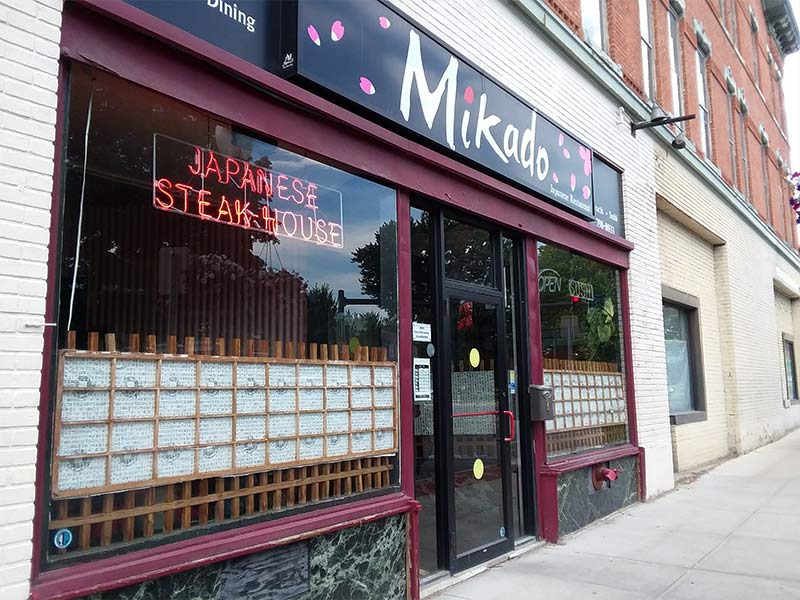 7 South Street
Glens Falls, NY 12801
(518) 798-0033
Tucked on the corner of South Street and Glen Street, Mikado has been a popular restaurant in Glens Falls for years. With an extensive array of Japanese and Korean cuisine, you will delight in the unique atmosphere and the ever-entertaining Hibachi where you can watch master chefs flip, grill, dice and slice your entire meal right before your eyes. Make sure to bring an appetite because the food keeps coming!
Related Articles:
More "Top Fives":