Fitzgerald Brothers Beverages in Glens Falls Shines the Spotlight on 3 Popular Pepsi Products
Fitzgerald Brothers Beverages is the Glens Falls Pepsi Cola products distributor that's behind many of your favorite beverages in supermarkets, convenience stores, dollar stores, and local independent stores. Curious to know more about their most popular products, we took a deep dive into three brand favorites and were surprised by what we found.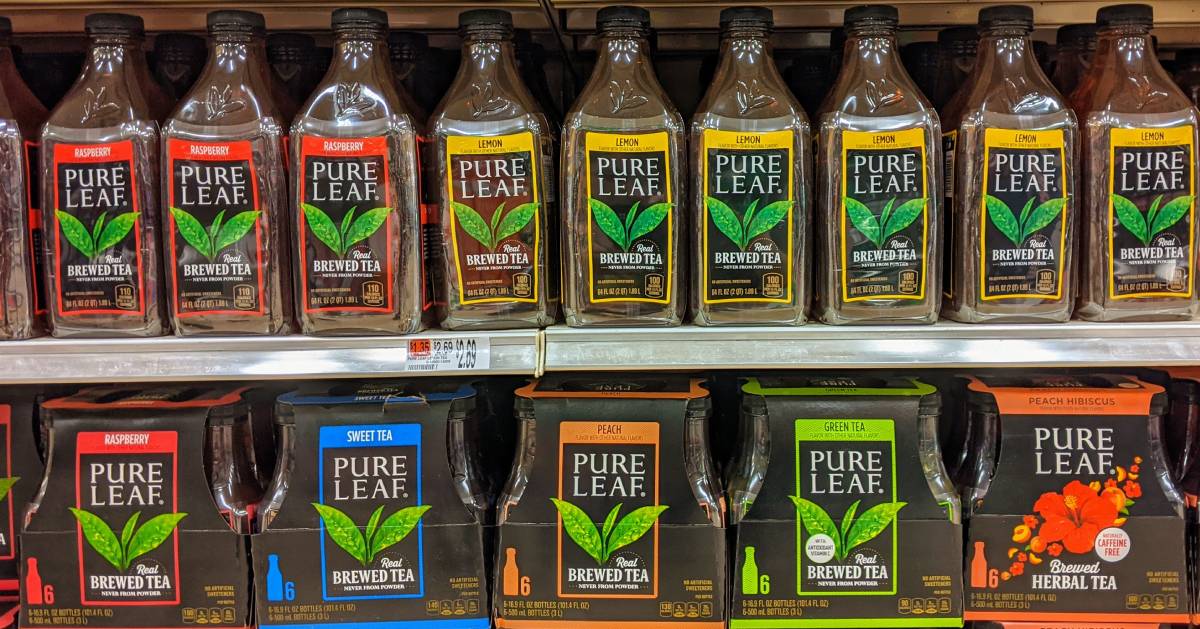 Pure Leaf Tea: Real, Brewed Tea That's Not Afraid to Say No
What do you get when you add Snapple, Gold Peak, and Arizona Tea sales together? Less tea sold than Pure Leaf! The fans know their tea, and so does Pure Leaf.
Pure Leaf checks all the boxes with consumers when it comes to real, exceptional iced tea: brewed from hand-picked leaves, no artificial flavors, and it's even Rainforest Alliance certified. You can read all about tea in general on their website, where they have a Tea 101 Guide that answers questions like, what's the difference between green tea and black tea?
In addition to establishing themselves as an authority on, well, pure tea, Pure Leaf products come in unique, square-shaped bottles that set themselves apart from the competition. Tea-lovers can be confident that these bottles are recyclable, unbreakable, lightweight, and have a "high pallet efficiency" which results in more bottles, lighter loads, and less fuel used in transport.
When Pure Leaf made the switch to square bottles back in 2012 they were transparent in why they were making the transition - and this long before companies and consumers connected in the significant ways they do today, through social media and other means. The company accurately conveyed what the benefits of this switch were, and fans responded favorably. This is also the year that PepsiCo acquired Pure Leaf. Coincidence? Likely not. Just two years later in 2014 Pure Leaf sales increased by 49%.
They connected with fans in a meaningful way again in 2020 with their "No Is Beautiful" campaign. The amusing commercial voiced over by Amy Poehler turns a negative into a positive in a funny, unexpected way we don't typically see from brands. Fans can undoubtedly relate to the freedom of just saying "no" to the things you don't want in your life, whether that's artificial sweeteners in your tea, or being a bridesmaid for the umpteenth time.
Pure Leaf has expanded their line from four flavors to the 17 available today, all of which fall under the categories of Real Brewed Iced Tea, Cold Brew Iced Tea, Caffeine-Free Herbal Iced Tea, and Organic Iced Tea.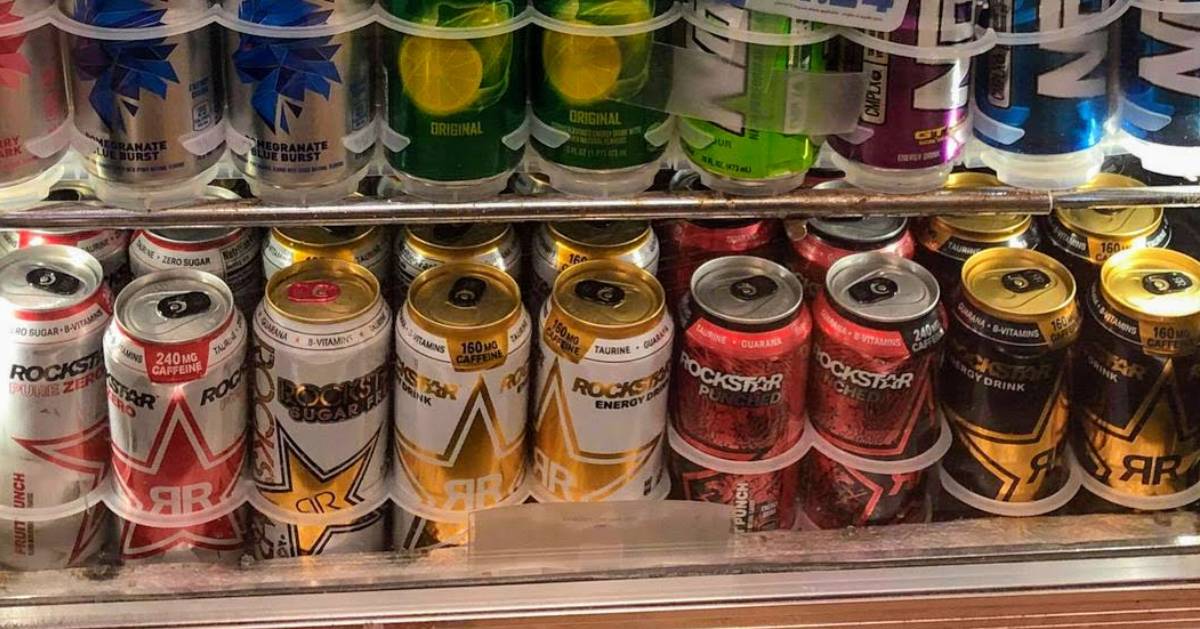 Rockstar Energy: Hustle Into Delicious Flavors to Fuel Your Day & Be a Rockstar
Rockstar Energy entered the scene in 2001, when energy drinks were skyrocketing in popularity. Rockstar aims to design beverages for those who lead active lifestyles, whether you're an athlete or a gamer or yes, a rockstar.
As with other energy drinks, Rockstar has teamed up with various extreme sports and gaming companies, and they sponsor Motocross and the X-Games. The energy drink contains the crushing combination of caffeine, guarana, taurine, and B-vitamins so you can, as the brand says in their motto, "hustle on."
One way Rockstar stands out from the pack is the flavors. Of the major energy drinks, Red Bull has the least amount of flavors, and Monster Energy has so many it's overwhelming; research shows that when presented with too many options we humans/consumers can't make a decision, and may not end up purchasing the product at all!
But Rockstar's flavor portfolio is a sweet spot in the middle, offering up to 20 flavors at any time. Based on local market share, Rockstar Punched is the most popular with the fan base, followed by Rockstar original. Other notable flavors include Sugar Free Rockstar, Pure Zero Punched and Xdurance Cotton Candy.
Although PepsiCo didn't purchase Rockstar until 2020, the two have had a distribution agreement since 2009, so it's like Rockstar has always been a part of the Pepsi family.
Mountain Dew: Learn the Product's Fascinating History & Find Out Exciting 2021 News
Everyone loves a good story, and Mountain Dew has a fun one! Before it was a soda, Mountain Dew got its start in the foothills of the Smoky Mountains in Knoxville, Tennessee in the late 1930s, early 1940s. At the time, the name was a moniker for moonshine. The drink was initially marketed as a "zero-proof moonshine" and ads featured a hillbilly slant. Early on, there was no caffeine, and it was more of a lemon-lime drink akin to 7UP.
Inventors Barney and Ally Hartman sold Mountain Dew to the Tip Corporation in Virginia in the early 1950s. This is where the satisfying transformation to the popular product it is today begins, as it's at this time Mountain Dew becomes more citrusy and (super) caffeinated. Can the product get better and more popular? Yes.
PepsiCo purchased the brilliant concoction in 1964, at which point distribution exploded across the country. Then, the orange-like flavoring and now-signature green color were added in 1974. Could you even imagine the classic, original Mountain Dew drink without its trademark electric green color?
Today, Mountain Dew is available in that classic original flavor along with Code Red, Live Wire, Voltage, a limited edition Mountain Dew-S-A, and new options Major Melon and Mountain Dew Maui Burst. There's also the teal-colored Baja Blast, which has its own cult following, and is typically only available in soda fountain machines at Taco Bell restaurants. However! They are coming out with 20oz single serve bottles, 12-pack cans, and six-pack bottles for the summer of 2021, and there should be a couple of different summer Baja Blast flavors!
As the soda with the highest caffeine content, Mountain Dew was an energy drink before we knew of energy drinks as they are today. The brand even has its own energy drinks now, Mountain Dew Rise, Mountain Dew Amp and Mountain Dew Game Fuel.
When you purchase Pepsi products in the Glens Falls region - whether you're adding a six-pack of Pure Leaf Peach Tea to your weekly groceries or picking up a bottle of Mountain Dew Major Melon at your convenience store stop before work - you're supporting the local and family-owned Fitzgerald Brothers Beverages. Drink up!