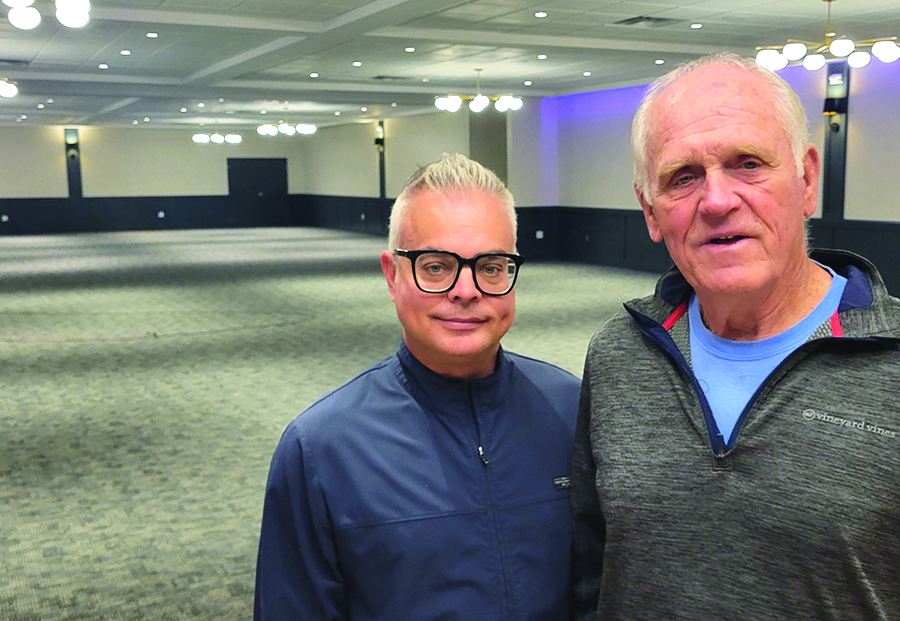 By Paul Post
Newly renovated Heritage Hall got off to a strong start by hosting the recent third annual Sandy's Clam Bar Reunion, featuring popular local bands to benefit Operation Santa Claus.
 The event space at Cool Insuring Arena was given a $1 million makeover this summer , highlighted by new flooring, ceilings, walls and electrical wiring along with multi-colored lighting and a stone countertop bar. A new storage room was created at the west end of the room so table and chairs no longer have to be kept behind curtains in the hallway.
 "It's a multi-purpose room for whatever someone envisions," said Jeff Mead, arena general manager. "The plan is to host weddings, business events, chamber mixers, birthday parties, comedy shows. Anybody who has an event, we'll work with them. We're also going to show Thunder away hockey games on new 70-inch TVs. There will be a full bar and menu to order from."
 The project was paid for with public and private dollars including $500,000 from Warren County and $200,000 from the City of Glens Falls, the building's owner.
 "Then we realized, if we do this room and make it beautiful, the hallway is still outdated," Mead said. "It wouldn't have the same 'wow' factor. So we redid the halls as well."