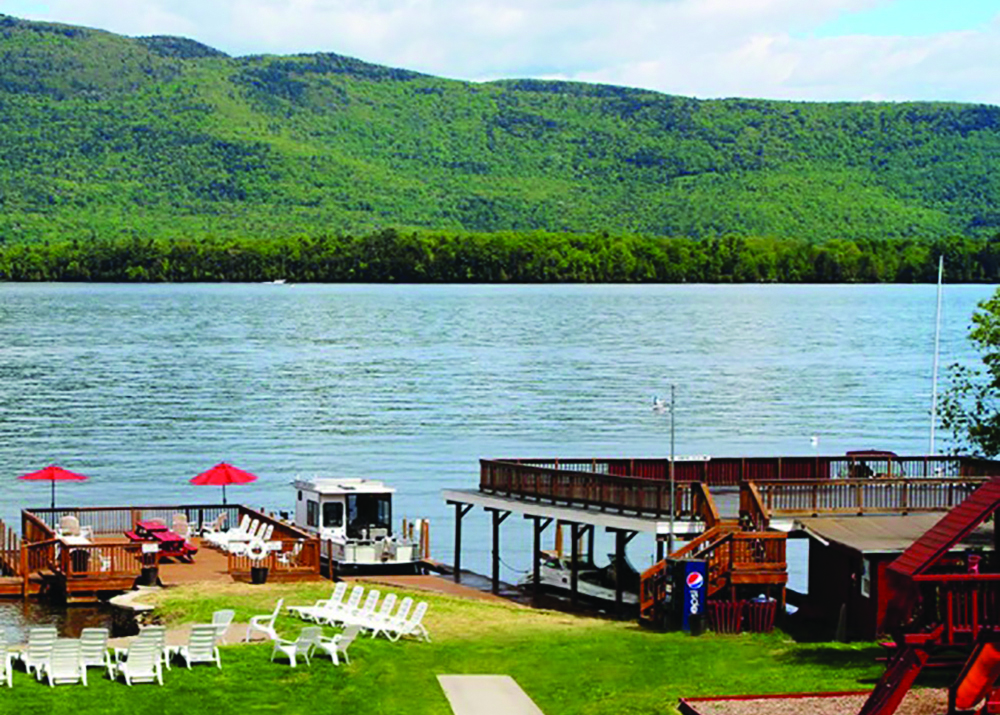 Muroff Hospitality Group announced the sale of The Flamingo Resort on Lake George.
Chris Kozaczka, a Massachusetts real estate investor and tax analyst, and his family purchased the 65-year-old Flamingo Resort located at 3914 Lake Shore Drive, Diamond Point.
The seller was Flamingo Resort Holding LLC and Flamingo Lake George Inc., which is George Pasternak and his sister Chrystyna Panycia, whose parents started the business.
The sales price was $6,5 million.  
Mitch Muroff of Muroff Hospitality Group represented the Seller and secured the buyer in an exclusive listing. The business transaction closed on Tuesday, Nov. 30 in Glens Falls.
The Flamingo Resort is in the prestigious Diamond Point section of Lake George. Muroff  said the resort has been family owned for nearly 65 years, and the sellers were successful in finding a buyer that would continue their legacy of maintaining a traditional family resort. 
The 4.63-acre property features 59 one-, two- and three-bedroom cabins, most with full kitchens, in addition to a spacious owner's home, all with views of Lake George.  
Other features include a private sandy beach, two full-size, heated swimming pools and a marina boasting 17 docks and five charter boat licenses.