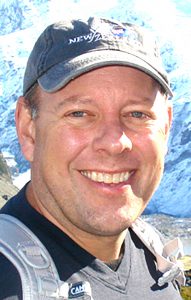 By Jim Siplon
It is certainly not news to say that the last two years of COVID have reshaped our area economy and the work we do to support it. 
One of the often acknowledged aspects of the COVID era is the observation that the pandemic often exposed and accelerated shifts that were already underway but perhaps not yet fully understood. Our economy and its dynamic elements , things like an aging workforce and a lack of new housing, are perhaps the greatest example of this. Constructing the framework that will underpin the post-COVID economy requires us all to lean into this together-to understand and retool around the "Economy of Now."
EDC Warren County has long been focused on the strategic work required to attracting, growing and retaining business for our community. Classically, this was a process built around enticing new business to locate here and utilize our workforce to run them. Our programs, incentives and resources were deployed primarily in ways designed to capture transitory or relocating business ventures. 
While that work continues, it is transitioning before our eyes to a model that flips the traditional approach on its head. We are now in a competition for workforce, and those areas that have it will attract and grow the most successful business and economic entities while those that do not will struggle to build a sustainable economy. 
This need for workforce is not new, in fact it has been building slowly in the demographics for years. Baby boomers are aging out, birth rates have declined and flight of our young has been going on for some time. But today this problem is not limited to the North Country or other less populated areas but is now almost universal.