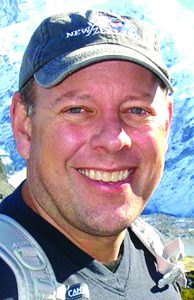 By Jim Siplon
Earlier this year EDC Warren County shared a stark view of the future economy as we age, try to compete with a smaller and smaller workforce, and still build a community and economy that works.
To help catalyze the needed investments, public policy work, and collective actions needed to attract new, younger residents that can support our diversified economy for the long haul, EDC is adding "convener" to our list of roles we play supporting our businesses and communities.
Last year we brought Dr. Rachel Sederberg to Warren County from leading labor market research firm EMSI Burning Glass to share deep insights on the "demographic drought" we are all experiencing. Using that groundbreaking research and aggregating it with local economic data that is current and novel, EDC is now engaged in meeting with as many audiences as we can to share the underlying foundation for our position. 
Convening as many groups as we can, EDC is sharing the data over the last 50 years that led to where we are so we can have informed discussions and public discourse on what we must do to navigate and adapt to our new normal.
One lesson I learned over and over in my previous chapters as a military, business and sustainability leader was the value of not rushing to action, especially on problems that took generations to develop.