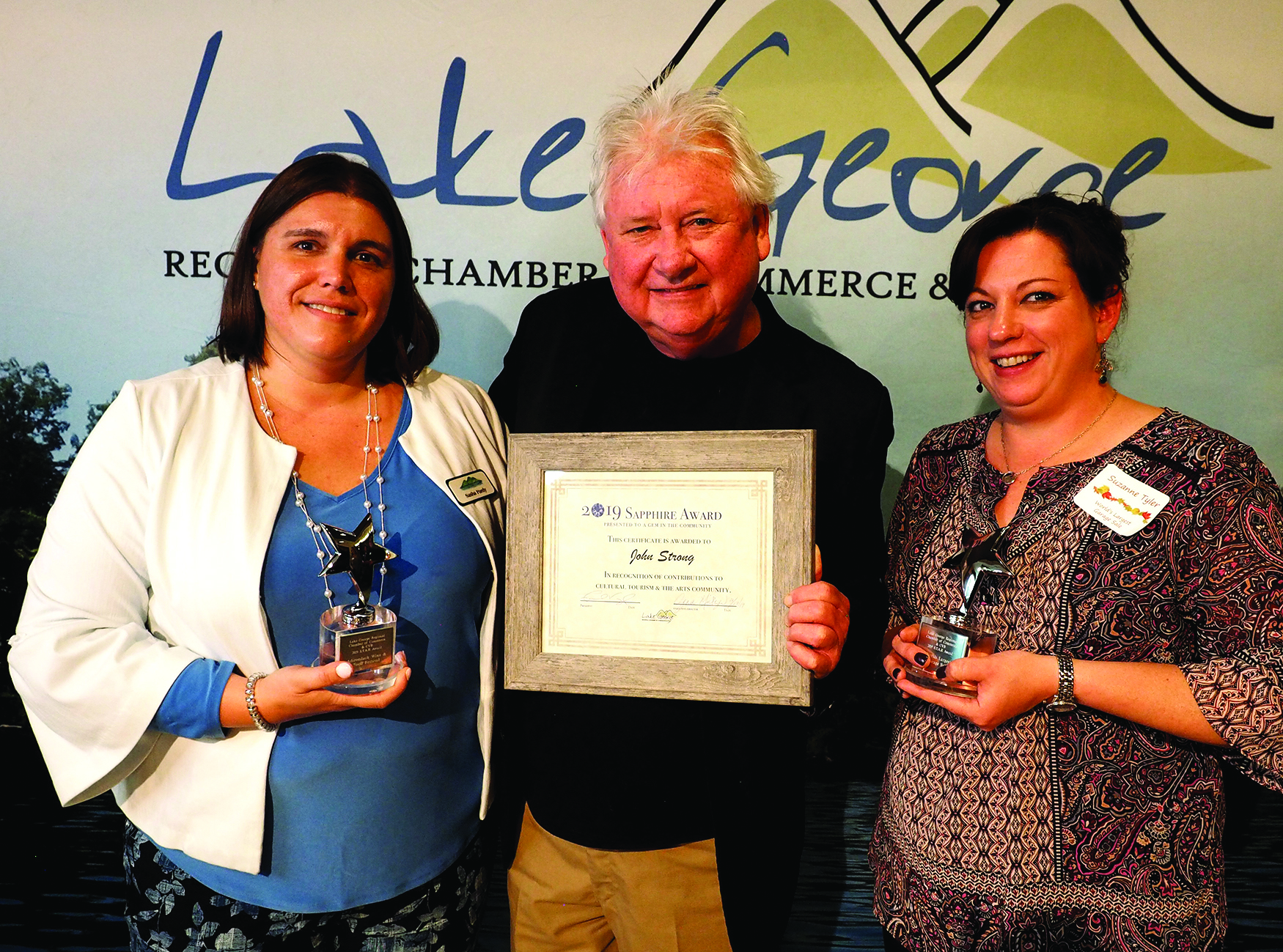 The Lake George Regional Chamber of Commerce honored two major events with its Supporting Tourism Around the Region (STAR) Awards recently: The Adirondack Wine & Food Festival and the World's Largest Garage Sale.
John Strong, executive director of the Lake George Arts Project, was also honored with the Sapphire Award for his contributions to cultural tourism that span nearly four decades.
The Lake George Regional Chamber of Commerce Events Committee established the STAR Award in 2006 to recognize excellence in travel and tourism.
The committee established the Sapphire Award in 2017 on the Chamber's Sapphire Anniversary—its 65th year—to recognize a "gem" in the community whose efforts directly benefit the hospitality industry.