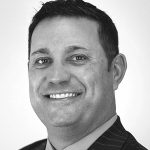 Saratoga National Bank and Trust Co. announced that Scott E. Armando has joined the bank as a residential mortgage originator.
Armando will guide clients through the mortgage application process. He serves the same role for Glens Falls National Bank, part of the Arrow family of companies.
Armando has worked in banking for more than 20 years with experience in business development and mortgage services.
Originally from Schodack, he currently lives in East Greenbush with his wife and two children. He serves as a house committee member for the BPOE/Elks and as a coach for East Greenbush Softball and East Greenbush Little League.
* * *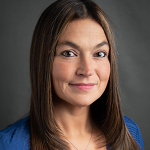 Michelle Swears has joined the team at M&M Digital Printing in Glens Falls.
Swears is a former employee of Web Graphics with 20 years of customer service and sales experience. She brings a vast knowledge of the printing industry.
* * *
Financial Advisor Sherry Finkel Murphy, CFP, ChFC, ICP has joined the Atrium Financial Group of Northwestern Mutual.
Finkel Murphy, who led her own practice at Northwestern Mutual, has prior experience as business unit executive in a Fortune 100 company, and was a sales leader and coach. She will provide financial planning to corporate executives and business owners, as well as solutions within her specialty of retirement income and distribution planning.
As a Saratoga resident, she also provides representation of the firm in the North Country region. She initiated and currently spearheads a women's study group that provides support and creative dialog for all of the women professionals at Tronco Financial Group. She is also the current chair of the Women's Business Council of the Adirondack Regional Chamber of Commerce.
Finkel Murphy has also been recognized as one of Northwestern Mutual's 2019 Most Exceptional Community Service Award winners for her volunteer efforts with Wellspring, which provides support to survivors of domestic violence and sexual assault. The organization received a $25,000 grant on her behalf because of this award. It is presented to only four Northwestern Mutual advisors nationwide each year.
* * *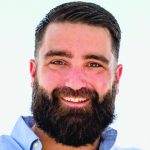 Seeley Office Systems announced the addition of Liam Bancroft to its business development team. A Capital Region native, Bancroft has spent over a decade in business development roles for large, publicly-traded organizations.
Bancroft will be responsible for driving revenue in a range of Seeley offerings to include business equipment (copiers), office supplies, and janitorial products. He is tasked with expanding the Seeley business in the Capital and Adirondack regions.
Bancroft serves as an executive board member and current marketing committee chair of the Saratoga Foundation of Innovative Learning. He is also an active ambassador of the Saratoga County Chamber of Commerce.
* * *
Desiree Drindak was named the permanent director of the Office of Veteran and Military Education (OVME) at SUNY Empire State College after serving as interim director.
Drindak has been at SUNY Empire since 2007. Prior to being interim director, she held positions as military academic development coordinator, military academic advisor, and military programs coordinator.
Drindak is an appointee to the SUNY Veteran Advisory Board, received the Patriot Award from the U.S. Department of Defense for support and flexibility on behalf of military reserve employees, and is a past president of the New York State Advisory Council on Military Education.
She also held roles at Thomas Edison State University as a military programs coordinator and regional military base counselor.
She has a Master of Education, with a concentration in psychology and student personnel administration, from Springfield College, and a Bachelor of Arts in sociology, with a concentration in management from Western New England University.
* * *
Whiteman Osterman & Hanna LLP has hired Hildy R. Marinello as a new associate.
Marinello joins Whiteman Osterman & Hanna's Litigation and Appeals Practice Group. Prior to joining the firm, she was an associate with O'Connor, O'Connor, Bresee & First PC.
Marinello serves as co-chair to the Young Lawyer Committee, Albany County Bar Association and is a member of The Junior League of Albany.
She received her J.D., cum laude, from Case Western Reserve University School of Law and her B.A., in English, from Siena College.
* * *
Cost Control Associates has expanded its sales team with the addition of Jason Checkla as regional director for New York state and New England.
Checkla will focus on business development for organizations that can benefit from better management and reduction of costs for electricity, natural gas and other utilities.
Prior to joining Cost Control Associates, Checkla served as marketing coordinator and energy specialist at RISE Engineering where he was responsible for marketing and implementing utility programs for commercial customers in upstate New York. He also worked as a morning show host and digital media manager for the Regional Radio Group for stations in New York's Warren, Washington and Saratoga counties.
He graduated from SUNY Oswego in 2010 with a Bachelor of Arts degree in broadcasting and mass communication. He resides in Queensbury.