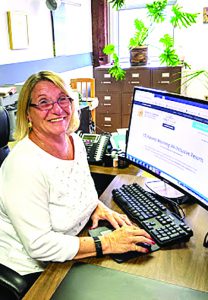 By Andrea Harwood 
The cost of vacation travel has gone up significantly. But Dawn Biddiscombe, owner and operator of Premier Plus Travel & Tours in Glens Falls, has seen an increase in business and says people are willing to pay the price.
"People are paying more now without questioning price", said Biddiscombe. 
Travelers know that prices are expected to be higher than ever, especially considering the cost of gasoline and diesel fuel, she said. In previous years, clients may have taken time to think over the cost of trips. Now, they book trips as they come available because of an inventory shortage.
"Everyone wants to travel," said Biddiscombe. "Popular places are in Europe right now. It used to be Mexico and the Caribbean, which is still somewhat popular. Now, people want to do something more unique."
Stacie Baxter, sales manager at Heber Travel Services in Queensbury, sees a high demand for travel as well.
"People are going everywhere," she said. "I'm doing a lot of planning for Africa and South America for the end of the winter months."
Biddiscombe said Europe is struggling to keep up with travel demand. Ireland, Greece and Italy, including the Maltese Coast, are all in demand as travel destinations. Spain is also one of the top requests. She has people asking to go for longer stays, and they are willing to pay more money.