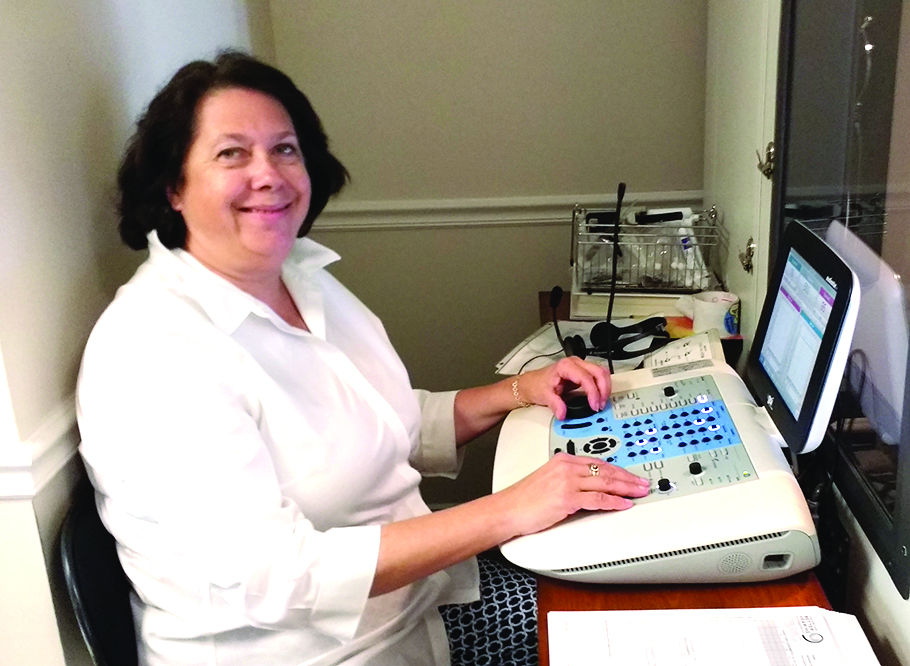 By Jill Nagy
Typically, people wait seven years between noticing a hearing loss and doing something about it, observed Dr. Susan Boggia, an audiologist at the Center for Better Hearing in Glens Falls.
Telltale signs include missing the punch line when someone tells a joke on the other side of the room, or turning up the sound on the TV beyond where other family members might want it. Having problems hearing in a crowd—distinguishing speech from background noise—is pretty common as people age, she said, "nearly everyone experiences that."
Boggia said she recommends that people, as they get older, get a baseline hearing evaluation. The evaluation determines how someone hears different tones and different frequencies and how well he or she hears different words. Sometimes, it is hard to understand speech even if it is loud, she noted.
The common problem of hearing in a crowd can get a lot worse if the situation is ignored. That is an issue involving processing of sound by the brain.
"It is important to stimulate the brain," Boggia said. "The longer you wait, the more significant the loss becomes," and the harder it will be to adjust to hearing again. "Your brain has to relearn how to process sound and how to ignore it and it takes some time for your brain to acclimate," after a hearing loss is compensated for.