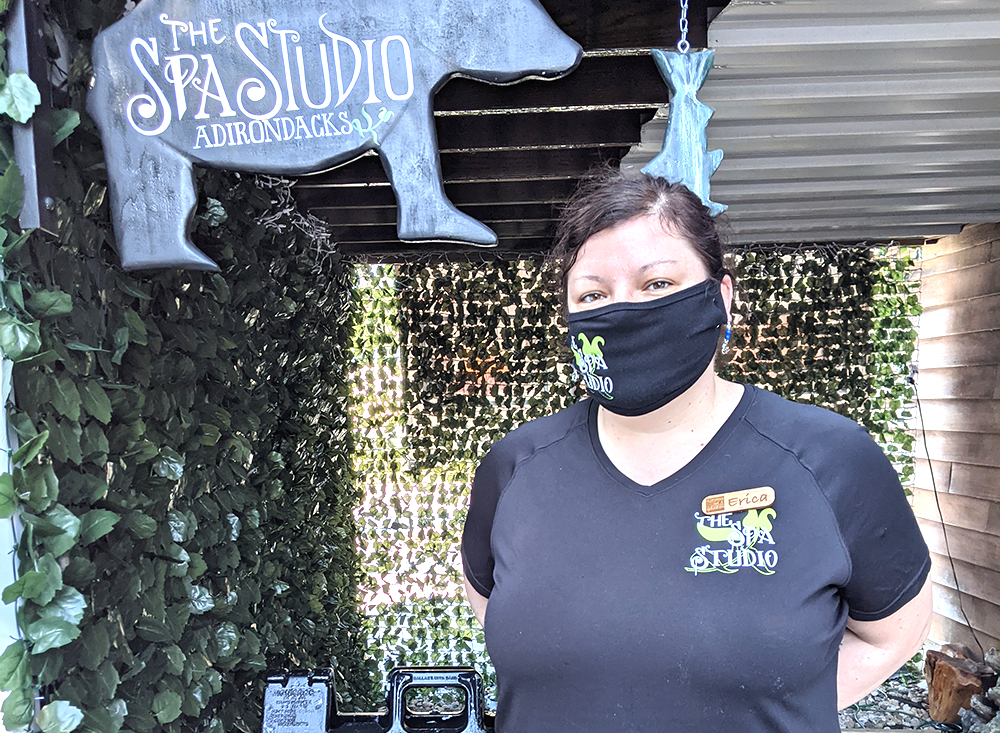 By Susan Elise Campbell
The Spa Studio Adirondacks LLC has relocated to 420 Quaker Road in Queensbury, in a storefront of the building owned and occupied by Heber Travel.
Owner Erica Keays said the move "has been wildly successful."
The COVID-19 pandemic caused Keays and her mother Sharon, co-owner, to rethink the spa they had started together in 2006. They decided to shut down two days before the state mandate that non-essential businesses like spas, salons and stylists close.
"Over the years we really grew and at one point the spa included a full hair salon," she said. "We've moved before. But now it was time to downsize, help my mother transition to a quieter role, and take over the whole business."
Keays is a licensed therapist and her mother, an aesthetician. The spa offers massage therapies, skin care facials and waxing services. Her sister, a nail technician, was brought in 10 years ago, so Keays calls the studio  "a family business."
When the shutdown began, Keays wondered how they could offer hands-on services and comply with state guidelines.