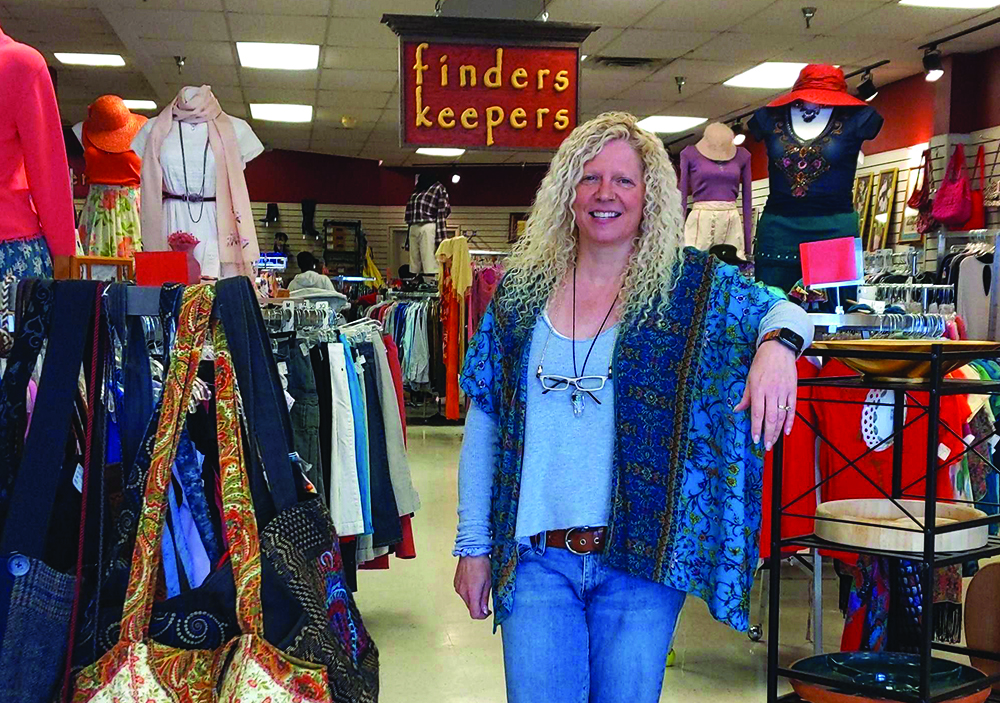 By Jill Nagy
Finders Keepers, Kyleen Wade's second hand shop, sells clothing and "anything that a woman surrounds herself with to look beautiful," she says.  
After 19 years in Glens Falls, she opened a second store in mid-March in the Queensbury Plaza on Upper Glen Street.
Wade sells clothing, jewelry, mirrors, purses, shoes, and other objects, most of it on consignment. She also offers "a little bit of furniture, but it's hard to keep in the store." 
Recently, she added men's clothing to her stock. From time to time, she gets antiques to sell.
She said "people are finding me and re-finding me," as old customers return and new ones arrive. Business "is great. It's wonderful. It's everything I could have dreamed of."
The new store is about 4,500 square feet, considerably bigger than the tiny shop she began with in Glens Falls. At the time, she was living in Vermont and she learned of the availability of a turnkey business on Glen Street in Glens Falls selling "used stuff." She bought the business, added a lot of product and "it was all gone in a week."
Later, she moved to the former Shirt Factory on Broad Street and began advertising for merchandise to sell on consignment. She advertised it as an opportunity to recycle and "find homes for the wayward."