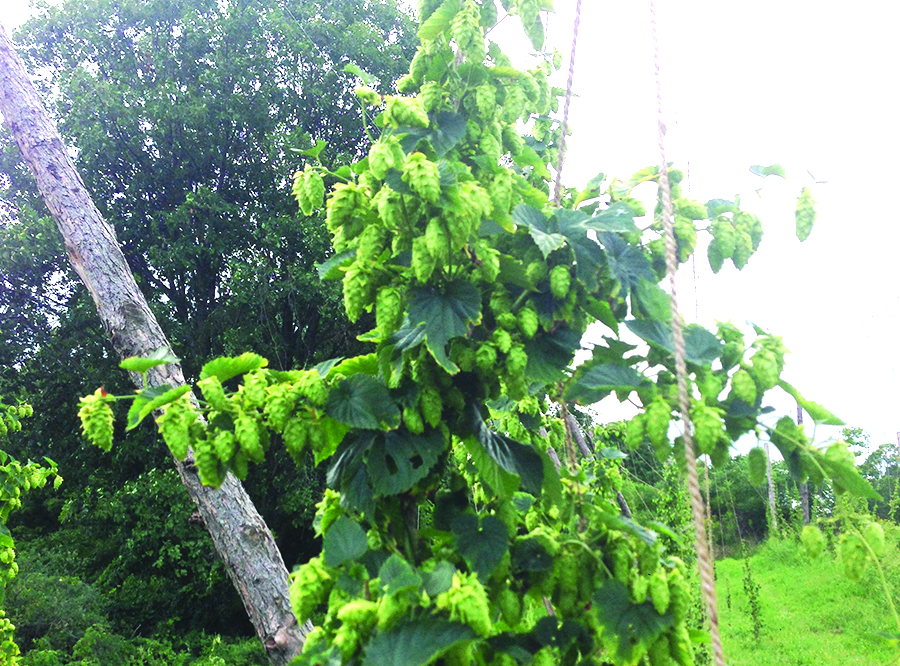 By Margaret MacDonald
Argyle Craft Hops & Malts, owned by Rick Dennis, is a farm malt house and hops-growing business located off County Road 47 in Argyle.
The business sells its products wholesale to eight or nine breweries.
"The biggest challenge has been getting breweries to try the malt," he said.
Breweries generally have standard varieties, tastes and flavors that they are partial to. Additionally, it takes 30 days for a batch to finish, so there's necessarily a follow-up process involved with new interests. But thus far, interest in his product is running high, he said.
Dennis started out as a dairy farmer. He still sells hay, Christmas trees and vegetables and runs a small construction company on the side–for now.