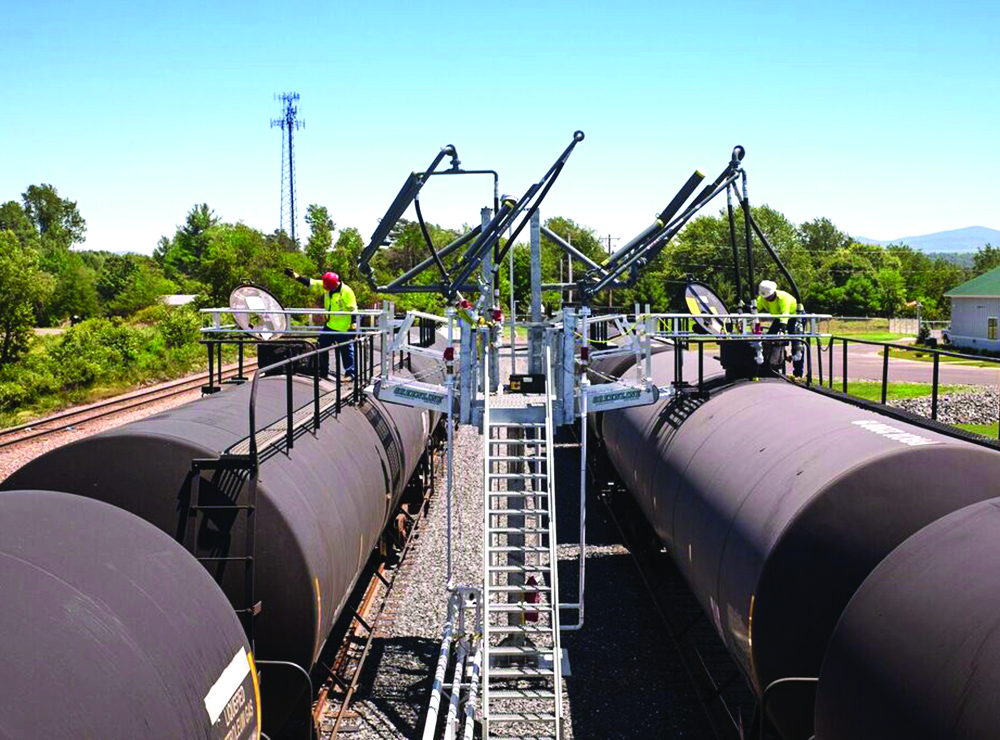 By Jill Nagy
Ray Energy Corp. recently opened a new propane rail and truck terminal in Hampton, near the New York-Vermont border.
A formal opening with ribbon cutting and an open house was held on Aug. 23, but the company has been using the new facility since March.
The company, headquartered in Troy, serves nine states in the Northeast, plus areas in Canada, from a network of five rail terminals, nine pipeline terminals, and a marine terminal. They are termed a midstream wholesale propane supplier They neither produce gas nor sell it on the retail market.
The newest Ray Energy plant is a 21-acre facility with four 60,000-gallon fuel tanks.  The new 21-acre facility has a 16-spot rail siding (with an operational capacity of 28) and on-demand switching provided by Vermont Railroad. The company's railcar mover provides the ability to offload 16 cars per day.